Welcome to Coverings 2020! I'm looking forward to an exciting few days in New Orleans! It's one of my favorite cities to visit, and I hope you get a chance to enjoy all it has to offer, including some great architecture, culture, and food (Beignets and a good bowl of gumbo are a must!).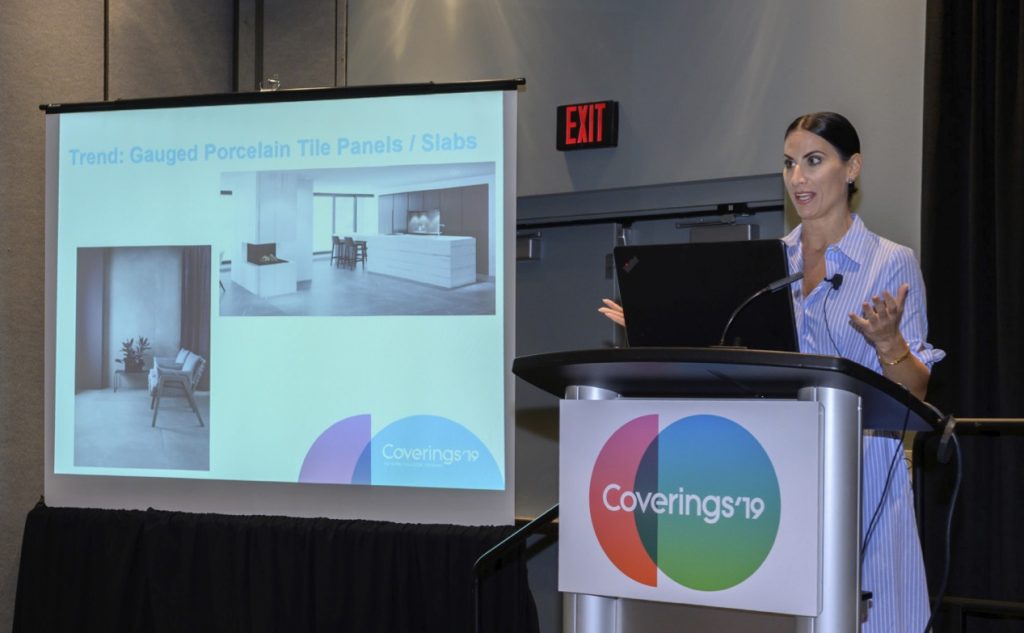 Get ready to see over nine miles of tile, showcasing some of the latest trends in the industry. This year, you can expect to see:
Mixed geometric shapes 
Retro looks in bright patterns and colors 
Concrete looks with an industrial vibe 
Lots of large-scale patterns 
Precious/gemstone looks 
More gauged porcelain 
A mixed color palette of terracotta, sage green, classic blue, dusty orange and even blush pink. 
In addition to the tile and countless education opportunities offered at the show, this year marks the return of some show favorites, like the Installation & Design Experience, and Installation Demonstration Stage, along with some great new features. The Brand & Business Building Zone will provide opportunities to attendees to learn how to take their brands to the next level, including a headshot station, great tips and a video station, to make customized 30-45-second elevator pitches for their businesses. There also will be two great awards events happening, where you can cheer on your peers, and see some amazing design and installations with tile, including the CID Awards, and support emerging young talent in the tile industry at the Rock Star Awards. Registration and education are complimentary. You can learn more and register at www.coverings.com.
There's so much to see, and I hope to see you on the show floor! Enjoy the show!
Alena