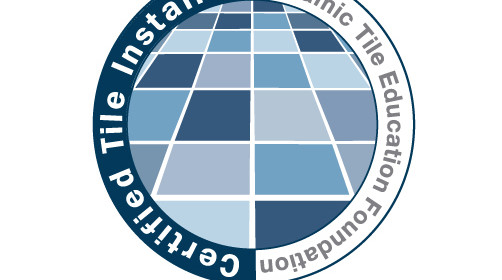 Cain Curtis, Certified Tile Installer #362
One of the select few in Atlanta
By Lesley Goddin
Cain Curtis, owner of A Tile Experience in Atlanta, has been a tile setter longer than he hasn't. His dad and uncle were both in the business, so he wound up helping on jobs when he was only 13 or 14. It was natural that he follow in their footsteps.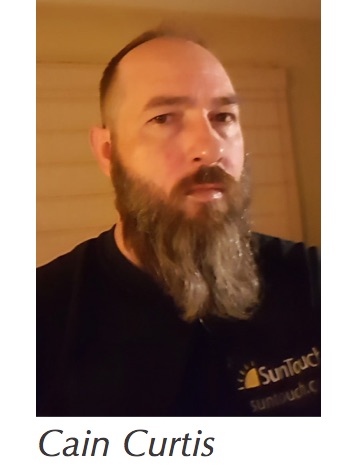 In 2011, he joined NTCA. But the year before, in mid-May, he decided to take the Certified Tile Installer exam, administered on site at Traditions in Tile in Buford, Ga., by CTEF's Scott Carothers.
"At the time, we were in the height of the construction slowdown/recession," Curtis said. "I was subcontracting for a store; I went through six jobs in a year trying to find work. I started realizing what I didn't know about my trade. And it came down to someone less qualified than me wanted me to show them how to do it and then pay me peanuts. I wanted to set myself apart."
Back then, the written exam was administered onsite at the same time as the hands-on portion of the test, and having studied, he breezed through it. "They sent me the book and I read [it]," he said. "There wasn't a single question that I didn't know. It was an open book test, with the questions in the exact same order as they appear in the back of the book. It was super easy. I was one of last people done with hands on test, but first one done in the written test."
The hands-on test was a different story. "It was harder than I thought it was going to be," he continued. "And having Scott doing the testing…he's a scary man to be poking and prodding at your tile installation!"
But he passed, and was credentialed as Certified Tile Installer #362 – now one of only about 35 Certified Tile Installers in the state of Georgia among thousands of tile setters, according to Curtis. He also plans to pursue ACT certification as well, "to see if I can pass it," he said.
Despite his Certified Tile Installer credentials, which he displays on his business cards, Curtis still bemoans the number of times he gets underbid by unqualified or even unlicensed contractors – though sometimes he gets called back for cleanup. He tells a story about a recent customer who called him to say her drywall guy said he could do the subway tile backsplash for only about half of Curtis' bid. The company got 18 A+ reviews on a popular website. But not surprisingly, the $350 job failed, so instead of paying $600 or $700 to do the job right the first time, this customer had to shell out $1200, plus whatever she paid to the drywall guy who originally installed the job.
Curtis would love to see more designers, architects and distributors know and understand what certification represents – not a "certificate that says you showed up at a training," Curtis explains. Because he finds certification is not well understood in his region, he finds "telling people what I am doing is the biggest sell."
He reinforces his certification and his skills by going "to every educational opportunity I can in my area. I find that sometimes people are looking for someone with experience with a certain product, and since I keep myself educated, I get experience with everything I can."
Curtis encourages more tile setters to take the exams. "I've recommended it to a number of people to learn that they don't know what they are doing, and to others because they are almost there. If you think you are good enough, go sign up to take it – you'll know instantly!
"I'd like to see more people take it and be a more level playing field with the competition, so it wasn't apples and oranges bids," he concluded.