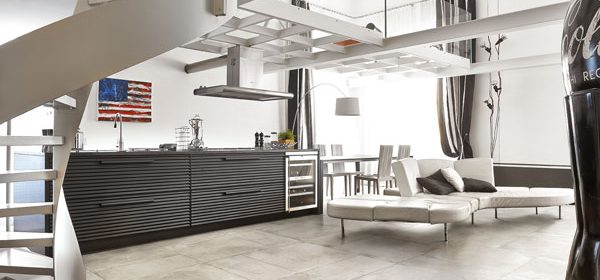 Over the past decade, the focus of "green building" has broadened from environmental issues to issues that also incorporate human health and wellness. From the start, green building codes (such as the International Green Construction Code, powered by ASHRAE A189.1), standards (such as ANSI/GBI 01), and rating systems (such as LEED) had in-depth provisions addressing resource conservation, climate change, and bio-diversity. Increasingly, provisions for occupant health, productivity, and overall well-being have been added. How will technical criteria continue to evolve in light of COVID-19? Much remains to be seen, but there's no doubt that health considerations – particularly related to finishing product selection and use – will continue to be a widely-discussed topic in green building.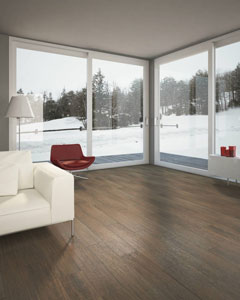 Up to now, what role have ceramic tile floors, walls, and countertops played in green building health and wellness initiatives?
Initial industry efforts focused on educating designers about the inapplicability of various green building VOC emission criteria to ceramic tile. The argument was simple – it was impossible for an inherently-inorganic building product to emit organic compounds (much less, volatile organic compounds) into the air we breathe. Slowly, but surely, LEED, building codes, and major green school and office green construction programs implemented VOC testing exemptions for mineral-based inorganic surface coverings. Now, many of these programs acknowledge products such as ceramic tile as positive contributors to VOC-free interior spaces.
Green building specifications for eco-friendly cleaning are also relevant to the tile industry. Ceramic tile is stain-resistant and easy to maintain. Often just water alone is an effective cleaner for tile but when more is needed, the ability to use mild, VOC-free cleaners for tile eliminates introducing harsh chemicals into daily living areas, contributing to a healthier environment.
Ceramic tile provides an inherent thermal mass that facilitates the moderation of indoor temperature swings and – in some cases – the possibility of natural conditioning to create more stable and comfortable indoor environments. ASHRAE criteria addressing thermal comfort conditions for human occupancy, as well as ISO and CEN standards for ergonomics of thermal environments (both referenced by LEED), include compliance paths for natural conditioning through which the use of tile can help meet pertinent requirements.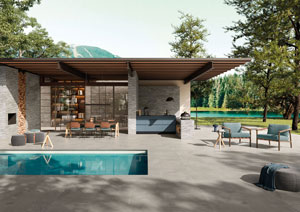 Green building's focus on indoor comfort doesn't only pertain to air quality; lighting conditions are also commonly referenced by green building standards. For example, a LEED criterion for interior lighting "to promote occupants' productivity, comfort and well-being by providing high-quality lighting" quantifies light reflectance criteria for interior surfaces, and ceramic tile test methods and standards are often specified by designers.
The emergence of material ingredient reporting demands has become front and center in the green building conversation. Currently, green building health criteria are heavily focused on manufacturer transparency regarding the chemical makeup of products, including associated toxicological ramifications, and special attention is given to interior finishes and furnishings. The Tile Council of North America (TCNA) recently announced a transformative collaboration to provide an industry-wide Material Ingredient Guide. The guide will highlight ingredients broadly used by the tile industry, most of which are inert and naturally occurring – materials that construction workers and building occupants can feel comfortable using and living with day after day. The guide will also contain validated and industry-supported data, which can be used by representative products for compliance with LEED and other green building criteria.
As can be deduced from the points above, early green building concepts of health and indoor "air" quality quickly transformed to indoor "environmental" quality. This way of thinking became more broadly described as "wellness," with productivity and happiness as major pillars. Green building has come full circle back to toxicological considerations of products through material ingredient reporting criteria and human health remains as the most significant pillar of green building wellness.
Enter the COVID-19 pandemic
Human health is already integral to the overall green building wellness discussion and feasibly, that discussion will continue to grow with much attention being given to the antiviral properties of building interior surfaces. In anticipation of this direction, there is much to learn regarding the technical aspects of COVID-19 before criteria can be developed for products such as floors, walls, countertops, and other surfaces with which we regularly come in contact.
Besides the surfaces themselves, disinfectants are also likely to be widely discussed. Previously, the main focus on cleaners involved their toxicological ramifications, but that focus could be compounded with questions of disinfecting efficacy when considering a cleaner's overall "greenness."
Furthermore, in the spirit of wellness, anything that can be done to alleviate building occupancy anxiety related to COVID-19 (and viruses in general) will be in demand. Some possibilities might involve using psychologically uplifting colors, incorporating natural ambiances, designing open spaces, and integrating surfaces that can be wiped down and easily maintained per guidelines of health officials.
The next evolution in green building codes, standards, and rating systems contains a broad range of possibilities. The inherent green properties and design aspects of ceramic tile provide endless opportunities to answer these challenges.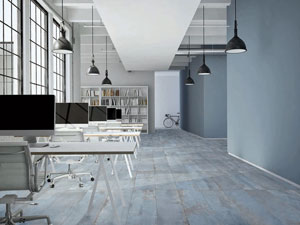 TCNA lab adds antiviral testing
To that end, TCNA remains heavily involved in green building initiatives and committed to keeping the North American ceramic tile industry-relevant as sustainability considerations continue to evolve. One specific example is that TCNA's Product Performance Testing Laboratory recently expanded testing and research capabilities in response to global health concerns. New services include antiviral testing to determine the survival rates/durations of a host of viruses on different surfacing materials, including SARS-CoV-2, as well as the efficacy of common household cleaners to disinfect these surfaces.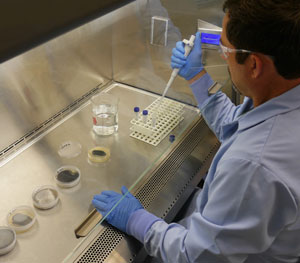 TCNA's laboratory is already the only laboratory in the U.S. specializing in microbiological testing of floor, wall, and countertop surfaces; this recent expansion makes the lab uniquely positioned to provide testing on ceramic tile and other materials used in public and residential spaces. These tests and additional research will be helpful toward manufacturers' product design efforts and could contribute toward the future development of standards to protect individuals against contracting and/or spreading viruses from contaminated interior surfaces.
Today's green building discussion is dominated by health-related issues. Even before the COVID-19 pandemic, human wellness had risen to be equally as important as environmental stewardship. Long after a vaccine for COVID-19 is created and available, it is likely that heightened health concerns will continue to be the new normal, and green building will inevitably evolve to incorporate new codes, standards, and rating systems. Given the inherent properties of ceramic tile and tile's limitless design potential, the industry can be optimistic as we embark on a post-pandemic era in green building supported by the research of TCNA.