Ask the Experts – December 2017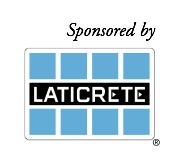 This month's Ask the Experts focuses on two recent questions concerning installing resin-backed stone.
QUESTION
Can you give me some guidance on working with resin-backed stone?
ANSWER
The issue that we have with resin-backed stone is there is no standardization. The backing could be composed of epoxy, polyester, urethane or a variety of other types of resin.  If there was some consistency to the resin backing, setting materials manufacturers could probably produce thinset that would work. Epoxy adhesives are the safest bet, and should always be used on moisture-sensitive stone.
When installing resin-backed stone, you should contact the stone provider for installation instructions. Many of them are not suitable for installations in wet areas.
The 2017 TCNA Handbook addresses some of this in the Natural Stone selection guide on page 10. The NTCA Reference Manual has a tremendous amount of information about this situation in its mesh-backed stone white paper on page 179. Both will point you toward the use of epoxy adhesives.
Somemanufacturersoftheseresin-backedstoneshaveincorporatedsandandotheraggregatestotheirbackingstohelpwithamechanicalbond,andmakeclaimsthatalatex-modifiedthinsetcanbeused.Iknowpeoplehavescarifiedandorprimedthebackofthesetilesinordertousemodifiedthinset.Withouttheendorsementofthethinsetmanufacturerandthestoneprovider,theseinstallationsarerisky.Iwouldproceedwithcaution.
– Robb Roderick, NTCA trainer/presenter
QUESTION
I installed a large resin-backed marble tile on a fireplace wall with a glass-covered fireplace insert that produces a lot of heat, and measured tiled surface temp was about 250+ degrees in direct vicinity of the firebox. I have several issues.
Issue one – We used a polymer-modified thinset to install the tile.  I didn't realize till after the job was done that it does not stick to resin-backed tile.
Issue two – Upon further research I should have used an epoxy thinset, but from what I was told it is only okay for temps up to 180 degrees.
Issue three – Is the resin on the back of the tile okay to be in contact with that kind of heat?
I am receiving very little help from my tile supplier, I have a very unhappy client, and I am eager to make the fix but I need to know the correct approach so I don't have a problem again.
Thanks in advance for your help.
ANSWER
There are no industry standards for the resin/resin-mesh backing on stones. The best way to learn what the resin is composed of and what its temperature rating is, is to get the information on it from the manufacturer or stone quarry that put it on the stone, or a lab can examine it. I personally do not have information on the temperature ratings of various resins used on stone backing.
You can reference the NTCA's Mesh Backed Stone and Tile White Paper (see the Stone section in this issue, page 78 for the paper), which discusses the other issues you described. This information should help give you a better understanding of the application of resin-backed stones in various installations.
It sounds like you will be considering a tear-out and rebuild to ensure that you achieve the proper bond and meet the temperature range of this particular fireplace. I suggest contacting the stone manufacturer/quarry to determine the type of resin, or if that isn't possible, replace it with a stone that is not resin/resin-mesh backed. I also suggest contacting the manufacturer of the setting materials (i.e. thinset mortar or epoxy and grout) that you will plan to use to set the stone. Many product Technical Data Sheets include this information and can be found on their manufacturer's websites, or a call to their technical service department will help you determine the correct setting materials to withstand the temperature ranges for this product.
– Mark Heinlein – CTI #1112, NTCA Training Director and Technical Trainer / Presenter