NTCA Benefits Box – January 2017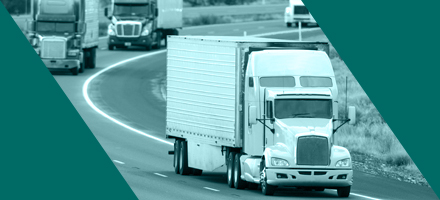 NTCA offers two "partner" programs in its package for members: PartnerShip® and Partnering for Success
PartnerShip
PartnerShip, the endorsed shipping management provider of NTCA, offers shipping discounts to all NTCA members on select FedEx® services, as well as savings on less-than-truckload (LTL) freight shipments arranged through PartnerShip. This program is FREE to all NTCA members, with no minimums required.
Members can request a no-obligation free quote for standard or guaranteed LTL (less-than-truckload) services from PartnerShip freight broker. The service works with the reputable LTL carriers, including: AAA Cooper, Estes Express, FedEx Freight, Dayton Freight, Old Dominion, New Penn, Pitt Ohio, R+L Carriers, Reddaway, Southeastern, UPS Freight, YRC Freight and many more!
Services also include full or partial truckload (dry van, flat bed, step deck, refrigerated, etc.). PartnerShip employs a stringent carrier review process and has access to thousands of the top truckload freight carriers across North America.
If you need to ship to a trade show, PartnerShip can help with this as well, as it can arrange great shipping rates with leading exhibit freight carriers. The company has a relationship with UPS Freight and YRC Freight and, if needed, can secure other carrier options as well.
Interested in learning more about PartnerShip or becoming a NTCA member? Contact assistant executive director Jim Olson at 612-788-4726 or email [email protected]
Partnering for Success
NTCA's Partnering for Success benefit virtually pays you to be a member! Leading installation material manufacturers have invested in NTCA members by offering same-as-cash vouchers for valuable products you use every day – $1,800 worth of vouchers to be exact. This enables contractor members to experience all NTCA has to offer and actually MAKE money as an NTCA member when using Partnering for Success vouchers.
Participating manufacturers authorize NTCA to provide vouchers for their products that can be redeemed by NTCA contractor members, directly from the manufacturer or through any participating distributors. A total of $1,800 in vouchers is provided in contractor membership packets in these product categories: backer board, setting and grouting materials, membranes, cleaning and sealing materials, tools, floor heating systems, and ceramic tile.
In 2017, Home Depot will accept vouchers from QEP, Custom, and James Hardie.
Participating manufacturers for 2017 include: Alpha Professional Tools, American Olean, Aqua Mix, ARDEX, ATR Leveling, Bellota, Blanke, Ceramic Tool, Composeal, Contractors Direct, Custom Building Products, Daltile, Dependable Bagging, Emser, Flextherm, Florida Tile, LATICRETE, MAPEI, MAPEI Ultracare, Marazzi Tile, Mark E. Industries, Metropolitan Ceramics, MLT, NAC Products, National Gypsum/Permabase, Noble Company, NTCA Store, NTCA University, Nuheat, Oceancare, Porcelain Plus Speed Bit, Proflex, QEP, Rubi Tools, Schluter, Sun Touch, TEC Specialty, Texrite, The Home Depot, Trending Accessiblity, Trimaco, USG, VanHearron, Warmly Yours and wedi. Select the vouchers you want for the products you use or have been meaning to try. Vouchers are either used as cash, good for discounts or provide rebates on purchased products, depending on the manufacturer. For information, contact Jim Olson, NTCA assistant executive director, at 612-788-4726 or [email protected]