NTCA University Update: Incremental Learning in Four Courses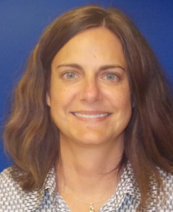 by Becky Serbin,
Training and Education Coordinator
As we created more modules for the Apprenticeship Program, we realized it was time to start making the program more usable for our members. Once the two-year Finisher Apprentice Curriculum is complete, there will be four courses available to purchase.
AF1-6MT – Finisher Orientation – 0 – 6 Months
AF1-6MT1 – Finisher Task – 6 – 12 Months
AF1-6MT2 – Finisher Skill – 12 – 18 Months
AF1-6MT3 – Finisher Management – 18 – 24 Months
Each of these courses will contain modules. For example, the 0 – 6 months course has the most modules, at over 40 available. These modules can be used to supplement on-the-job learning and classroom/practical learning. While we have set the modules up in a specific order, depending on your company's focus or type of work, your apprentice can take the modules in an order that makes more sense for your business. The Finisher Orientation – 0 – 6 month course is currently available for purchase on the NTCA store and as we continue to develop new modules, other courses will be added. Access the store at www.tile-assn.com, and click on the NTCA Store link.
Each of these four separate courses focuses on different learning levels at each six-month increment. And towards the end of each of these courses there is a lengthy test that will check your apprentice's knowledge. You can then use the results of the exam to help assess their progress. Unfortunately, there may be times when you and your apprentice have to go separate ways. While you will have invested time and effort, if you are still in the first-course level, you won't have invested a lot of money in training materials.
Don't forget, there are other courses available beyond the Apprenticeship Program. We continue to add new Business courses to help small business owners who do not have the training or skills to run a business, gain some knowledge in subjects such as accounting, finance, human resources, or marketing. Also there are Continuing Education courses such as those that are given to architects and designers. And we have added Sales and Installation courses for those who may be new to the industry or need a refresher on a particular topic.
Visit the NTCA store to see courses that are currently available. If there is a course that you would like to see developed, please send me a quick e-mail at [email protected] so that we can prioritize our members' needs.