Exterior porcelain rainscreen wall systems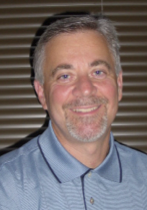 By Rich Goldberg AIA, CSI, NCARB
Professional Consultants International, LLC and PROCON Consulting Architects, Inc.
In the first article on this subject, I provided an update on large-format porcelain tile panel technology, and its emerging use as a mechanically attached cladding panel in exterior rainscreen building façade construction. The overall technical concepts of rainscreen wall systems were also summarized. In this installment, I will focus on the detailed technical issues associated with this new technology, and the challenges to tile contractors who choose to grow their business with this emerging porcelain tile technology.
Training and re-tooling for tile contractors
The challenges for education, training and re-tooling are best examined by breaking down the three major components of porcelain panel rainscreen wall systems:
Porcelain panel
Structural support framework
Structural back-up wall and ancillary components
Porcelain panels – Most quality porcelain rainscreen systems utilize panels that are completely pre-fabricated and delivered ready to install (Figure 1). In our design practice, we avoid any manufacturer's system that allows field fabrication of such precision wall systems. The cutting of each panel, many with unique and precise dimensions, and the precision required for drilling and setting mechanical anchors (Figure 2) dictates that the majority of porcelain panels be pre-fabricated under controlled factory conditions to deliver a high-quality, durable wall system.
Many tile contractors are already familiar with large-format thin tile (a.k.a. LTPT or "gauged large format porcelain tile"), and understand the specialty equipment and training necessary for proper delivery, handling and installation of such panels for interior walls and flooring. Depending on the size of porcelain panels used in exterior rainscreen walls, such equipment may also be necessary in addition to specialty hoisting sub-frames and lift equipment. Safe handling is especially critical, not only due to the expense of each panel, but in many cases due to the unique dimensions of each panel (you can't just take another tile from the box!).
Structural support framework – as with the porcelain panels, the majority of the aluminum framework used to support the porcelain panels is typically proprietary and provided pre-fabricated by the manufacturer; we likewise avoid manufacturer's systems that rely on stock framing components and allow contractors to construct solutions in the field that have not been engineered or vetted by performance testing in the laboratory.
The proper installation and alignment of the supporting framework is the most crucial aspect in the construction of porcelain panel rainscreen wall systems. This is a significant departure from the "brick (tile) and mortar" skills typical of the tile trades, and requires skill and training in metal framing procedures (Figure 3). Again, based on experience, I only recommend considering manufacturer's systems that provide fully pre-engineered and pre-fabricated proprietary supporting framework.
Similar to the porcelain panels, capabilities to understand and manage both the engineered shop drawings and the architect's detail drawings are critical, especially due to the interfaces with other building systems such as the alignment with windows and attachment to the underlying structural wall components.
Structural back-up wall and ancillary components – this is the most complex and project-specific aspect of porcelain panel rainscreen wall systems, but the least problematic sub-system for the tile contractor. Tile contractors need to focus education and training efforts on the following:
Types of structural back-up wall systems – metal stud/sheathing (most common), concrete masonry units, or concrete
Waterproofing – continuous AMV (air, moisture, vapor) membranes
Insulation – continuous rigid insulation (outboard of back-up wall)
Flashings and accessories – metal and sheet-membrane flashings, primarily at interfaces with other building systems (window sills, heads, roof copings, etc.)
On many projects, the manufacturer's engineer would coordinate efforts to evaluate the architect's details and provide engineering requirements for attachment of the supporting framework to the back-up wall. Similarly, on many projects, the installation of the AMV would be performed by a waterproofing contractor in advance of the rainscreen wall system (Figures 4 and 5), and the project may or may not require external continuous rigid insulation (Figure 5). However, the manufacturer of the wall system is not responsible for providing those materials. In some cases, though, general contractors prefer the sub-contractor responsible for the installation of the porcelain panel rainscreen wall system to also coordinate and install the AMV, insulation, and all flashings (Figure 6) for single source responsibility.
Shop fabrication and erection drawings – In our design practice, we find that the biggest challenge for tile contractors, aside from specialized equipment and training required for handling and installation of these systems, is developing the resources and capabilities to understand and manage the crucial role of shop fabrication and erection drawings. Most quality porcelain rainscreen system manufacturers provide for and supply engineered shop drawings in the cost of their system, so tile contractors only need to concentrate training / human resources required to effectively manage the process. This not only includes technical capabilities for interaction with the manufacturer, their engineers, and the building architects, but also the logistics required for panel delivery, marking and sequencing logistics. The allocation of human resource time alone is probably the most underestimated task required for successful porcelain panel rainscreen wall systems.
Needless to say, the above considerations are not only important to construction, but also to bidding these types of projects. In the last installment of this series, I will review a case study of both completed and in-progress projects to provide more insight into actual construction.
Richard P. Goldberg, AIA, CSI, NCARB is an architect and president of Professional Consultants International, LLC – Connecticut, and PROCON Consulting Architects, Inc. – Florida, both building design and construction consulting companies. Goldberg specializes in exterior building envelope systems, with sub-specialties in concrete, porcelain tile, natural & engineered stone, brick & concrete masonry, terrazzo, glass and waterproofing material applications.
Goldberg holds National Council of Architectural Registration Boards (NCARB) certification, and is a registered architect in the U.S. in multiple states, including Connecticut, New York, New Jersey and Florida. He is a professional member of the American Institute of Architects (AIA) and the Construction Specifications Institute (CSI). Goldberg participates in numerous tile industry standards committees, is a National Tile Contractor's Association (NTCA) Recognized Industry Consultant, and received the prestigious NTCA Ring of Honor Award in 2014.