Color Trends – TRENDS 2016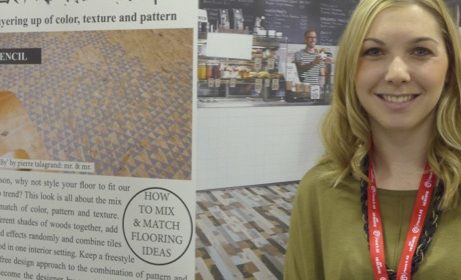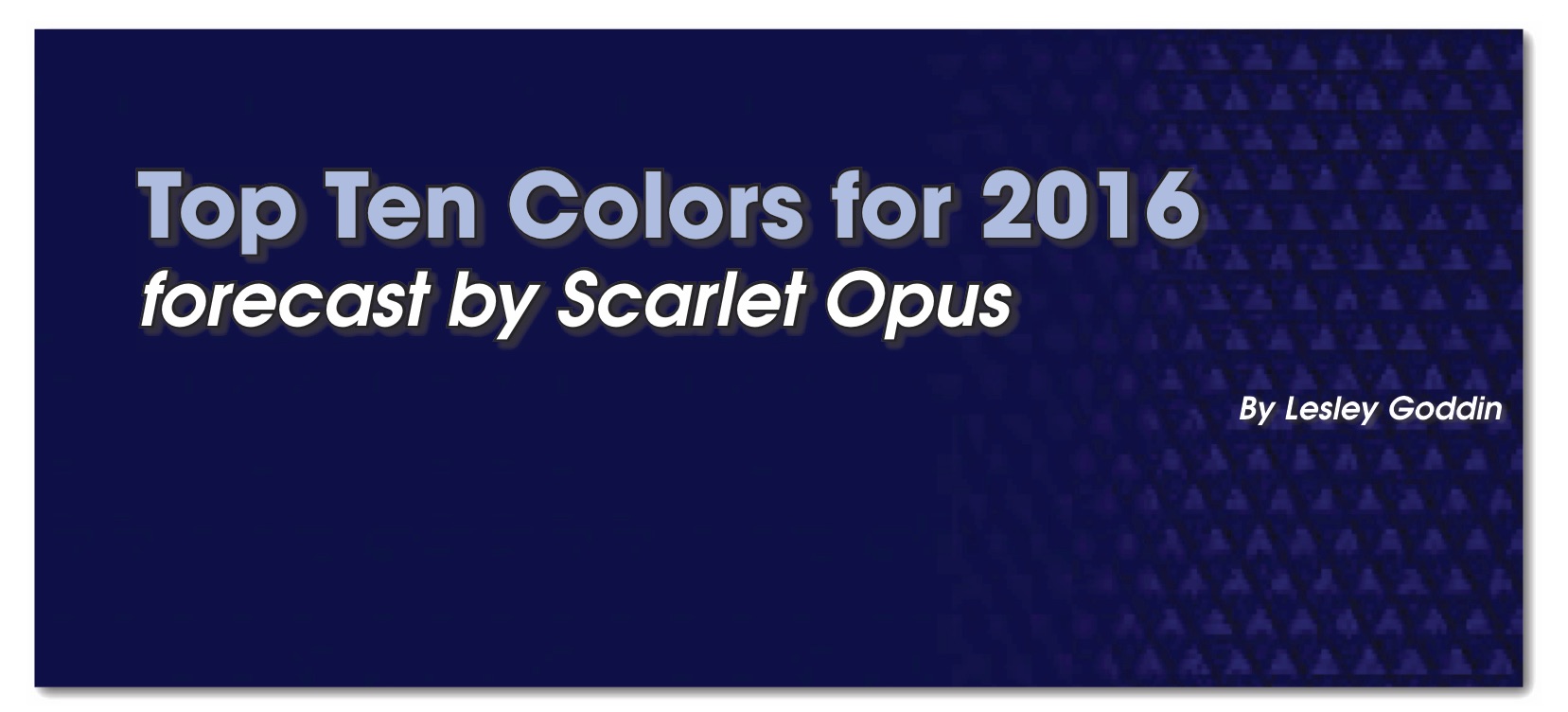 Laura Greenwood, with Scarlet Opus, a trend forecasting outfit in Beverley, UK (www.scarletopus.com) walked me through the firm's Top Ten Colors for 2016 during the TISE West show in Las Vegas in January. Visitors to the Trends Hub at TISE West could vote for their favorite color with pompom felt balls, handmade in Nepal for Masmosa Crafts and view the Living Magazine in the booth, which contained trend pages for floor coverings.
The Top Ten Colors for interiors are taken from Scarlet Opus' Spring/Summer 2016 and Fall/Winter 2016/17 palettes, expected to make the biggest impact throughout the year. In her blog on the website, Greenwood noted that colors "range from bold, earth shades to dusty mid-toned hues, each swatch is designed to be worked into your own palette (not together) and are placed in no specific order."
Here is the palette from the firm's blog, interspersed with observations during the walkthrough at TISE West. What's your favorite color? The winner is revealed at the end of the story!
1. Nude – This is a design essential to balance the brighter tones in the trends palette. It lends classic qualities and creates an elegant counterpoint imbued with warmth. This soft and gentle tone makes us feel good.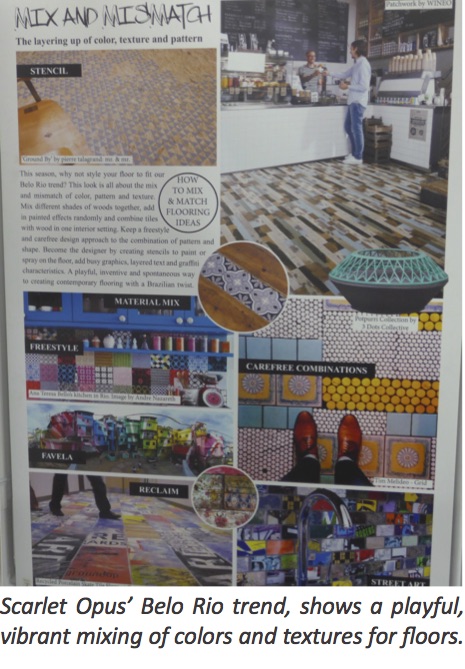 2. Muted Pink–This tone reigns in soft minimalism, where there is a focus on well-being, comfort, and warmth. Matte, with a chalky finish, this relaxing pastel can be paired with warm metallics for a luxurious feel.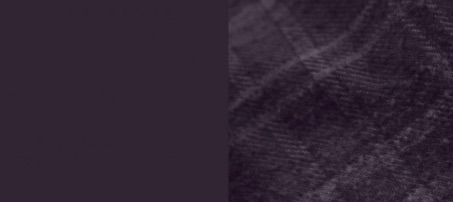 3. Deep Purple –Rich. Opulent. Sophisticated. Luxurious. These are just a few descriptors for Deep Purple hues. This intense shade allows a play of light and dark in residential settings, hotels and bars, with a strong connection to nature and luxury with dark floral wallpaper and tile designs, blurring the lines between modern and traditional fashions. The jeweled opulence of Deep Purple combines with warm brass metallic shades to inspire a dramatic, luxurious vibe.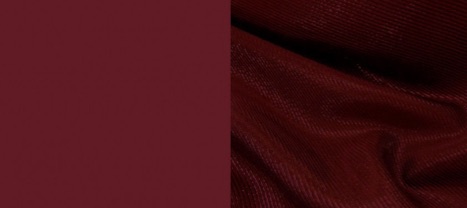 4. True Red – Sporty, optimistic, youthful and daring, True Red mixes with geometrics and graphics as subtle hints and highlights or primary color blocking. It portrays an artisanal, handcrafted aesthetic where craftsmanship is valued and the beauty of 'basic' is admired.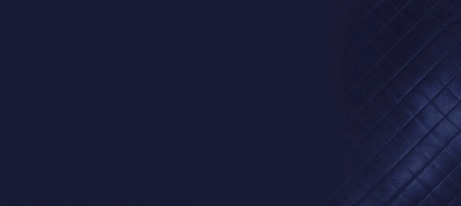 5. Indigo Blue – Indigo make its presence felt throughout 2016, trending across both fashion and interiors. It is deep, mysterious yet stylish and sophisticated. Indigo is at its most striking and sumptuous alongside rich shades of wine, teal, warm metals, grays, dark wood tones and off white. This color longs for unconventional pairings to emphasis the unexpectedness of how it can be used within an interior, with a trend towards kitchen use and presence in ombres and tie-dyed effects.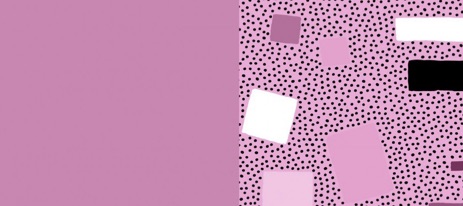 6. Hot Pink–Joyful and vibrant, hot pink evokes cultural, ethnic and tribal influences and carefree combinations. Use it as a highlighter on feature walls, where there is a desire to be bold and daring.
7. Cobalt Blue – This color works in both contrasting and complementary ways; it can be paired with a True Red for a bold, contemporary union, or combined with a crisp white for a more radiant effect. When paired with the Indigo Blue and Mint Green it suggests a more tonal, pleasing mixture. This color can be used both as an accent and a mono solid, where its unique, fresh vibrancy makes this a popular choice for 2016.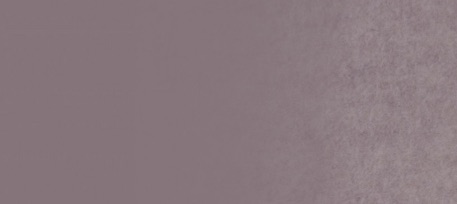 8. Pale Lilac–From the Woodland Walk Trend, Pale Lilac offers a discreet, restrained unisex feel with a slight grey tone. Soft, pastel and matte, it offers a muted, softer take on industrial concrete looks. This pastel can be combined with moody tinted grays and muted corals and pinks with a chalky, powder-coated finish.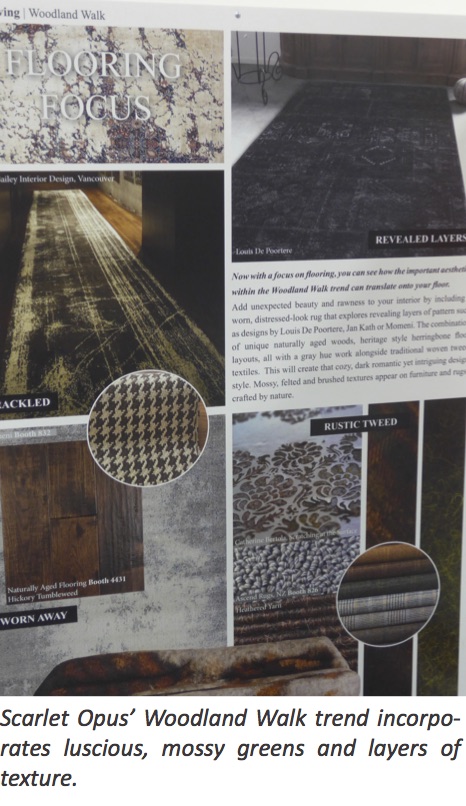 9. Green – This organic color emanates from Scarlet Opus' Woodland Walk trend, with mossy, grounded hues that reflect consciousness of the environment. It's paired with brown, neutral, and deep purples as luscious rainforest greens in the firm's Belo Rio trend.
10. Mars Brown – These terracotta tones will land in commercial settings in the coming 2016-2017 fashion season, especially in upholstery and soft goods. This grounded color is taken from Scarlet Opus' Astro Trend, which is inspired by the grittiness and raw textures of planetary surfaces. This baked-earth tone brings a sophisticated essence into interiors and can be used alongside deep reds, terracotta and space-aged metallics.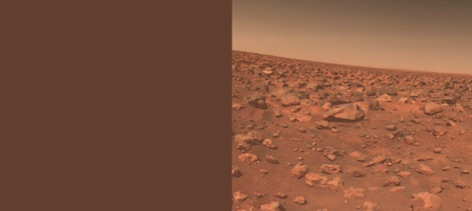 Other trending colors from Scarlet Opus to keep an eye out for:
Muted Coral – Earthy, sun-baked and low-key, Muted Coral evolves from the 2015 fashions staple Coral Shrimp as solid and accent color. Muted Coral is more diffused, restrained and low-key. It sits within a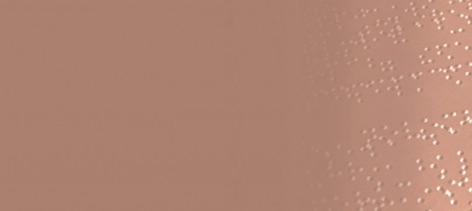 palette that suggests honesty and long-lived values – it is warm, sophisticated, all-encompassing. It works well with textured textiles and raw, oxidized focus, greens and mauve/purple tones.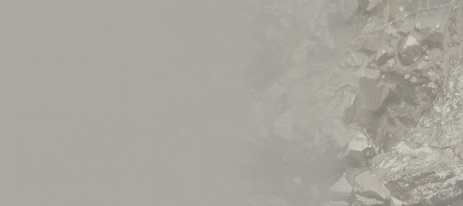 Lunar Gray – An extended palette of muted grays play a leading role as an important hue for this year. Taken from a trend that places focus on privacy, time and experience this color works alongside refined neutrals to portray elegance and timeless fashions. Seen in a matte finish with tone-on-tone neutrals that are beautiful in their simplicity, this color remains important as the endurance of the new industrial style continues to strengthen.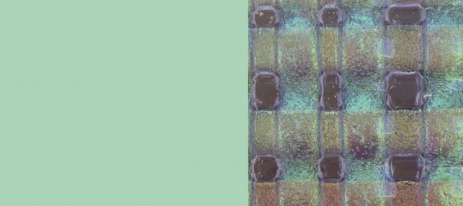 Mint Green – This color adds a fresh, contemporary sharpness when used as an accent within a palette. It almost glows when paired against deeper shades. Not only does it portray a pop of optimism and express a desire to be more adventurous, but it also encourages unconventional pairings, inspiring a confident use of color. Ombrés, color washes and gradations are the dominant effects when using this tone.
The winning color?TISE West visitors selected Cobalt Blue (fourth column of pompoms from right) as the favorite hue, with a slight margin over Indigo Blue.