Qualified Labor – January 2016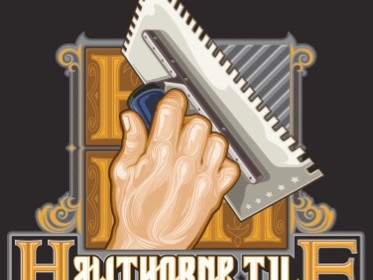 CTI exam tests and teaches Hawthorne Tile's project manager Shon Parker learns from the Certified Tile Installer evaluation
By Terryn Rutford, Social Structure Marketing
In 2014, when Shon Parker of Hawthorne Tile walked into his local Portland, Ore., Daltile, he glanced at the modules for the hands-on portion of the Certified Tile Installer (CTI) Test and thought it would take only a few hours to complete. He was surprised that it took six hours, and that the written part of the test was so thorough. "The hands-on [test] looks deceptively easy, and just like the written test, was broad in what was being tested…given the small space it was in."
Parker started in the tile industry in 1987 and has been a journeyman for 20 years. He describes the hands-on portion as "not too bad," but admits the written portion "took a bit of studying." He explains, "I felt I had a good understanding of specifications in our industry before the test, but going through some of the questions made me realize how much is really out there."
Parker learned about the Ceramic Tile Education Foundation (CTEF) certifications at a Schluter training event for NTCA contractors. After talking to NTCA assistant executive director Jim Olson about the CTEF, Parker and two other installers from Hawthorne Tile signed up for the certification.
"When I heard about the opportunity," Parker said, "I thought it would be an asset for our company and something to set us apart from our local competition." Since becoming certified, Parker said the installers at Hawthorne Tile "educate our clients and builders prior to starting any project. We also spend more time at our vendors and chatting with our reps to make sure we are always moving forward to produce a better product."
Parker feels like he has a better understanding about his industry than a lot of his competition. "Hawthorne Tile has always been about giving our clients the best-looking project we can. Now we know we can give them a well-functioning and technically correct one as well."
The benefits of becoming certified are obvious to Parker. "Why wouldn't you [become certified]?" Parker asked. "As more people understand the value of what [certification] means, it will increase your worth to employers and clients," Parker said. "It's really one of the best ways to bring up wages in our industry." He likens it to someone who goes to college for computer programming and obtains a degree – that person will get "a better salary than a guy playing around on his laptop and reading some books in his spare time," he said.
Parker pointed out that the trade now relies both on hands-on skills as well as an important base of knowledge. "To be successful, you need to be equally skilled at both," he said. "There are so many new materials out and designers asking to put tile in new locations, plus all the new things tile is being made out of, from new types and sizes of glass to the relatively new thin porcelain type of material like Laminam. Education is key to keeping your liability as low as possible."
Going through the certification process winds up being educational even though it's a testing program. During his CTI testing, Parker learned about thin-set coverage and the differences between thin-set mortars. "I always knew that more coverage was better," Parker said, "but there are differences between wet vs. dry locations."
Hawthorne Tile now has a page on its website dedicated to education. Parker himself has been through his local union apprenticeship program and training from Nuheat and wedi. He enjoys attending classes that manufacturers host because they allow him to learn new things and keep up on current trends in the industry. Next, Parker is planning on taking the Ceramic Tile Inspection course also offered by CTEF.