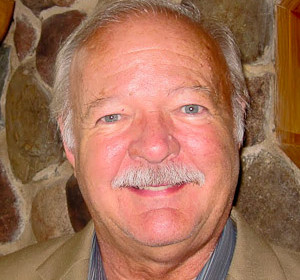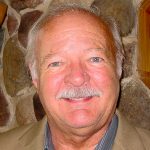 There is a new sheriff in town and his name is ISO – ISO 13007 to be precise. Does this mean that the old sheriff (U.S.A. industry standard ANSI A118) is dead and gone, replaced by a new world order?
Not on your life!
ANSI hasn't gone anywhere and in my opinion never will. But this new addition to the Tile Council of North America Handbook for Ceramic, Glass, and Stone Tile Installation has much to offer in the way of helping architects and design professionals write more precise specifications that will help reduce the risk of tile and stone installation failures. The following list of Q&A's might help explain why.
What does ISO stand for anyway? The International Organization for Standardization is a worldwide federation of standards bodies with a strong European influence.
Are the ISO test methods the same as what ANSI uses? No, not even close. ANSI's primary focus is on tile-to-tile shear-bond strength. ISO uses primarily concrete-to-tile tensile bond strength tests. Shear testing is for measuring lateral stress; tensile is for vertical. ANSI measures in pounds per square inch (psi); ISO measures in Newtons per millimeter squared (1N/mm2 ='s 145 psi ).
Which one is best? Can't answer that! Both are vitally important. When concrete cracks or expands, a lateral stress comes in to play. When floors bounce (deflect) such as upper levels of shopping malls, vertical stress is applied. When floors heat up from sunlight through windows or skylights, both directions of stress can adversely affect a tile installation.
How are they similar? Wish you wouldn't have asked that question. There is no simple one-sentence (or even 100-sentence) answer, but I'll do my best in this limited space. Both standards measure a thin-set mortar's performance levels. Both have two tiered levels of performance; ANSI has A118.1/A118.4 and ISO has C1/C2. Both take into consideration open times, water immersion, freeze/thaw, and room temperature aging. Additional or optional characteristics include fast-set, extended open times, and non-slip. Both standards also have special thin-set mortar categories for installations over plywood: ANSI A118.11 and the ISO P rating.
What about standards for installation products other than thin-set mortars? For mastics, ANSI has A136.1 and ISO has a D classification for Dispersion Adhesives. For epoxies ANSI has A118.3 and ISO has R classification for Resin Reaction Adhesives. ANSI covers cementitious grouts in A118.6 and A118.7 standards; ISO in CG1 and CG2 standards. Also, ISO 13006 is a standard for ceramic tile as is ANSI A137.1
So, with this new wealth of knowledge I now possess, how can I use the ISO standards to help reduce the risk of failures for my tile installations? Not so fast! You don't know enough yet. You have not asked the right question, which is "Besides testing procedures, how is ISO different?" I have a threefold answer to that question; heat resistance, substrate considerations, and deformability of mortars.
The thermal-shock testing (heat aging) in ISO testing closely simulates what happens to tile installations near windows or skylights where the tile and substrate materials all expand and contract frequently and at rapid rates.
The standard substrate in all mortar testing in ISO is concrete while ANSI shear tests are always tile-to-tile.
Lastly, and most importantly, is deformability. Transverse deformation, denoted as "S" in ISO is the ability of a mortar to accommodate vertical movement or expansion between the tile and the substrate. Put more simply, any mortar with an S classification denotes how much a thin-set mortar will bend before it breaks. This adds a new dimension to evaluating installation products.
Both of these failures could have been avoided with more precise ISO and ANSI mortar specifications.
Summary
In my opinion, neither standard by itself gives a specifier all the information that is now available. There is much more to consider because there is now much more that is known. Because of the new information that ISO provides, written specifications in conjunction with the information in ANSI can be more precise because it is now easier to identify and match important characteristics of mortars to specific conditions on projects.
I'll give you a couple of examples. Say you need to install 12″x12″ porcelain tiles on the second floor of a shopping mall. I would recommend ANSI A-118.4 and ISO C2S2E for the thin-set mortar. How about quarry tile on new slab-on- grade concrete? You could save money and still sleep at night by specifying ANSI A-118.1 and ISO C1. I personally sleep very well at night because I have eliminated ANSI A-118.1 and ISO C1 from my vocabulary, but that's just me. I like the latex contents found in A-118.4 and C2!
I have always felt that the shear/bond performance ratings for A118.4 mortars are much too broad. An A118.4 porcelain-tile minimum-shear bond requirement is only 200 psi and yet there are many 700+ psi products on the market, but ANSI has no mechanism to differentiate between them. We know for a fact that many manufacturers are building-in a fair amount of flex into some of their products, but there is no way to measure the horizontal flexibility capabilities with ANSI; at least not in A-118.4. A-118.12 has a horizontal shear/bond stretch test for crack isolation membranes, but the 50 psi requirement is too low for mortars. Maybe this could be expanded upon some day. As a ceramic tile consultant who has investigated hundreds of thin-set-on-concrete tile failures through the years, I think a workable lateral- shear flexibility (deformability) test for mortars could possibly become the most relevant test of all.
Neither one of these standards is perfect in and by itself, but together many performance characteristics can be ascertained. For example, if an ISO C2S2 mortar has excellent stretch capabilities on a vertical tensile strength test, it's logical that it would do very well absorbing lateral-shear stress as well. Conversely, if an ANSI mortar has enough adhesive bond strength to score high on an ANSI porcelain tile shear strength test, it's likely that it's also quite flexible and would do well with ISO's deformability testing. Wouldn't it be great if ISO and ANSI could come together more?
The Tile Council of North America's Handbook does a great job of giving choices and minimum recommendations for material performance levels, but it is up to the specification writers to make the final determinations. ISO 13007, the new international sheriff in town, can be partnered up with the "good ol' boy ANSI sheriff" from the USA to help reduce the risk of ceramic tile failures by more closely defining thin-set mortar performance characteristics. In other words, let ISO and ANSI be your guides.
––––––––––
Tom D. Lynch is a 49 year veteran of the ceramic tile industry with an installer, contractor and technical services background. Find him on the web at tomlynchconsultant.com