Membranes for longevity and durability
By Tom Plaskota, Technical Support Manager, H.B. Fuller Construction Products
Waterproofing and crack-isolation membranes can increase the longevity and durability of any application – from residential to extra-heavy commercial.
Understanding the functions and benefits of these products is critical to creating beautiful and long-lasting tile installations in demanding environments.
Why crack isolation?
As environmental conditions change, so do substrates. Changes in temperature and moisture can cause substrates to expand, contract and even crack. When the right installation materials are chosen, and they work as one system from subfloor to sealant, tile installations withstand movement and become longer-lasting spaces. Carefully selecting the right crack-isolation materials becomes even more critical when an installation will be subjected to heavy wheel loads and foot traffic, as is often the case in hospitals and car dealerships.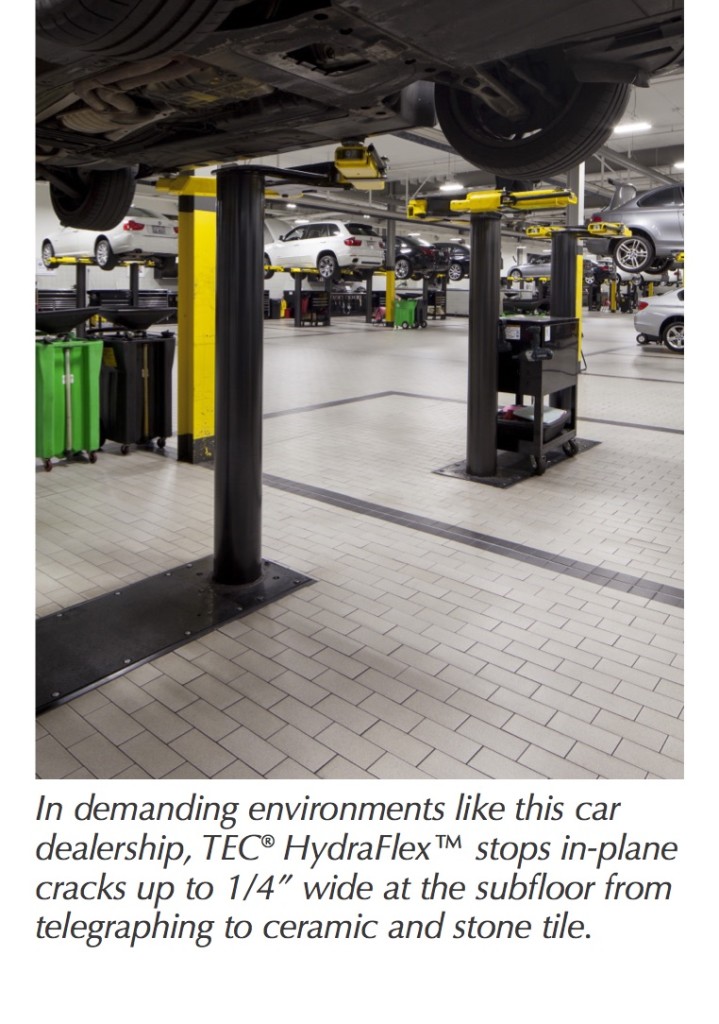 Crack-isolation products
Waterproofing and crack isolation-membranes address existing problems in the substrate, and help prevent future issues from affecting the tile installation. Waterproofing and crack-isolation membranes isolate existing substrate cracks to prevent in-plane cracks in the subfloor from telegraphing to tile. That way, movement beneath the installation surface will not affect the appearance of the tile or stone installation. These products' waterproofing characteristics prevent moisture composition changes from affecting the tile installation.
Your crack-isolation product must be suited to the demands of its installation environment. For example, TEC® HydraFlex™ Waterproofing Crack Isolation is rated for extra-heavy commercial use and passed level 14 of the ASTM C627 Robinson Floor Test. This test measures the durability of the entire tile system. Level 14 of the Robinson Floor Test (the highest level achievable) requires a system to sustain a rotational rolling load with 300 pounds on each of three wheels for 30 minutes without cracking. That totals 450 rotations of 900 pounds of total load on the steel wheels.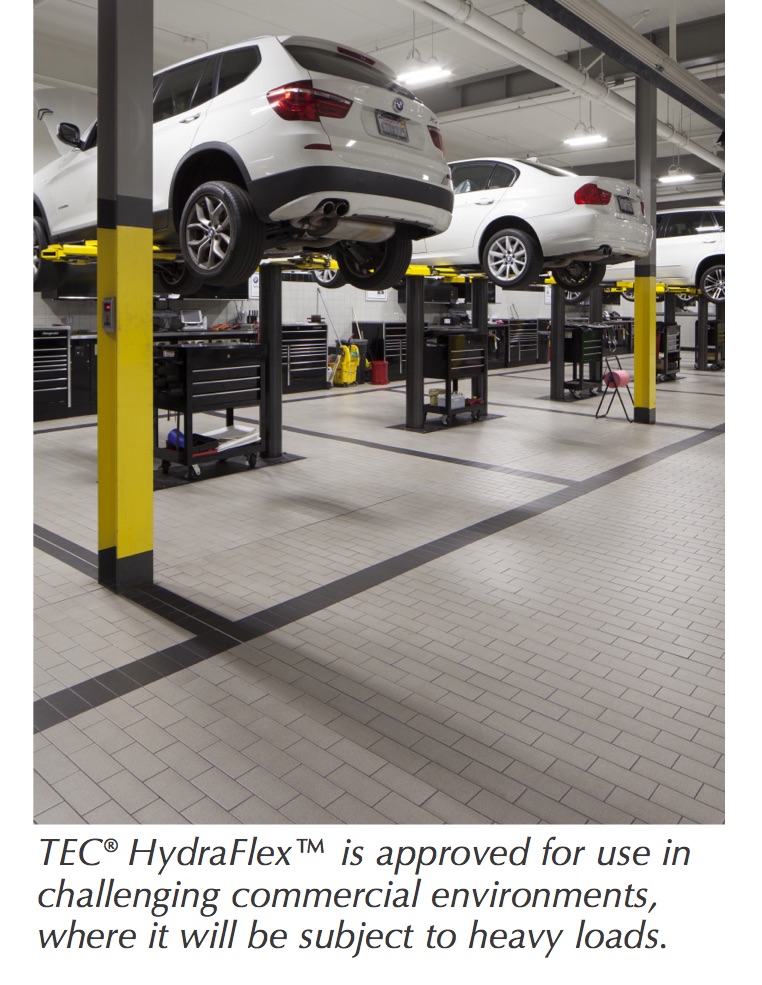 Look for a product like TEC® HydraFlex™ that meets or exceeds ASTM C627 performance requirements of your installation.
Why waterproofing membranes?
If a stone or tile installation will be repeatedly exposed to moisture from an exterior source, you will need to make sure it is equipped to handle it. Wet installations – such as fountains, showers, pools and spas – must be prepared with a waterproofing membrane to adequately withstand the repeated exposure to moisture. Otherwise, they may be susceptible to deterioration and/or bond failures.
Waterproofing membrane products
Waterproofing membranes can form a smooth, monolithic, watertight surface over walls, floors and ceilings – just below the surface of the tile. Tile can then be bonded directly to the membrane. These products prevent substrate saturation, avoiding the development of any potential moisture-related problems. Look for membranes that exceed ANSI A118.10 Specifications for Waterproof Membranes.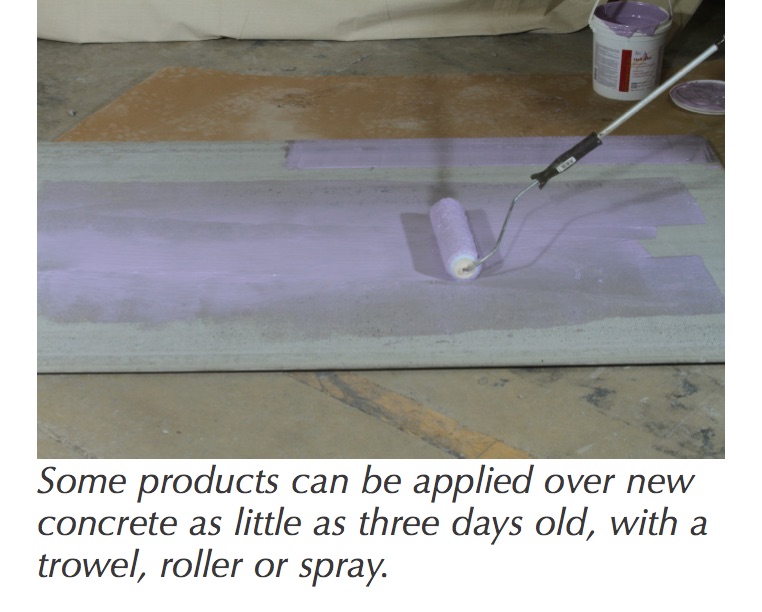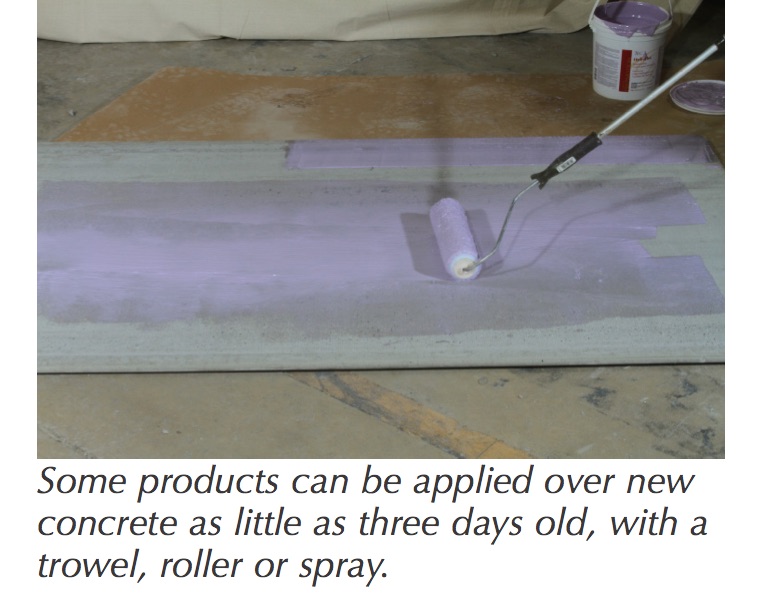 Many products, like TEC® HydraFlex™ can be used for waterproofing or crack-isolation, if applied using the techniques specified by the manufacturer. Whether using a membrane for its crack-isolation or waterproofing capabilities, following the manufacturer's instructions is imperative. The manufacturer will provide guidelines on suitable substrates and surface preparation products, and also suggest mortars that are compatible with the membrane. It is often best to use a mortar from the same manufacturer as the membrane.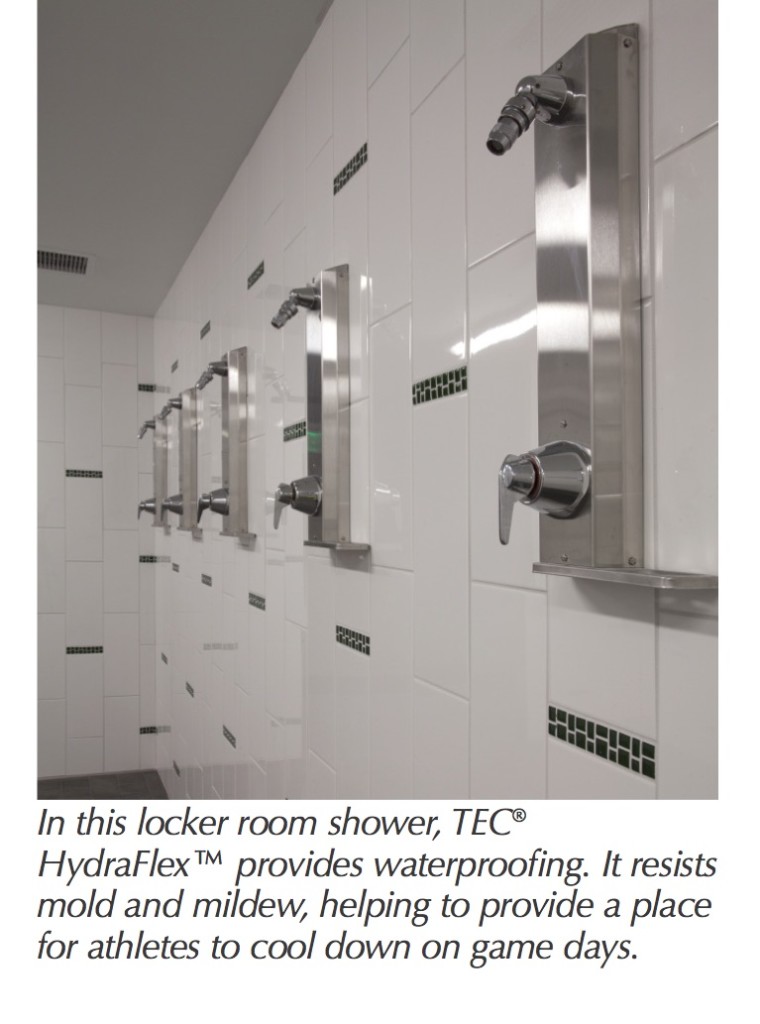 With today's demanding construction schedules, time is of the essence. You can use a waterproofing crack-isolation membrane without sacrificing efficiency. Some products can be applied over new concrete – as little as three days old – with a trowel, roller or spray, and are ready for tile installation in just two to three hours. These products make achieving long-lasting installations easy.
The TEC® brand is offered by H.B. Fuller Construction Products Inc. – a leading provider of technologically-advanced construction materials and solutions to the commercial, industrial and residential construction industry. Headquartered in Aurora, Illinois, the company's recognized and trusted brands – TEC®, CHAPCO®, Grout Boost®, Foster®, ProSpec® and others – are available through an extensive network of distributors and dealers, as well as home improvement retailers. For more information, visit www.hbfuller-cp.com.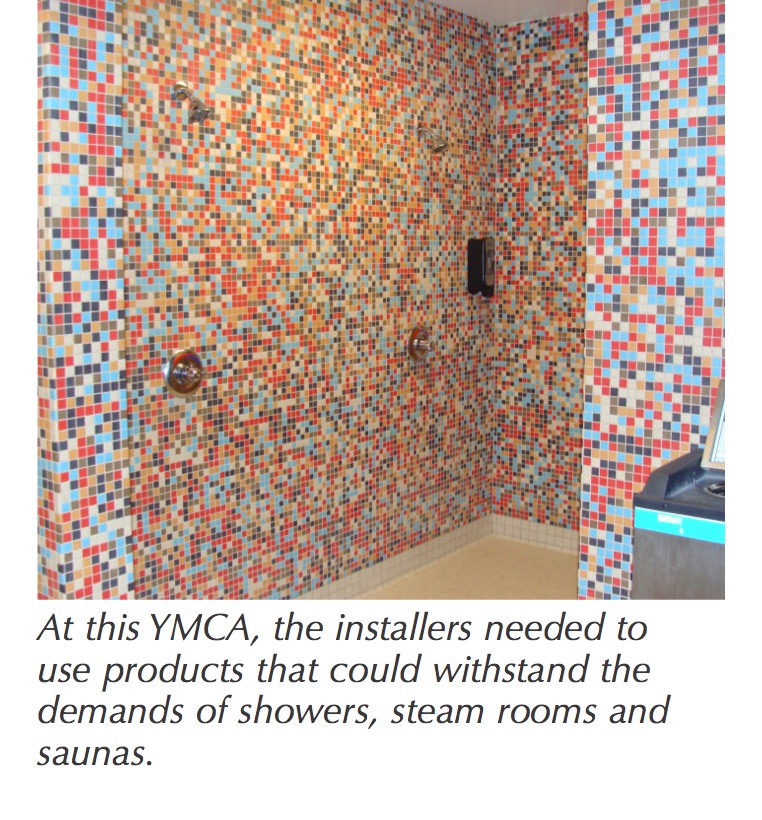 TEC® and HydraFlex™ are trademarks of H.B. Fuller Construction Products Inc.