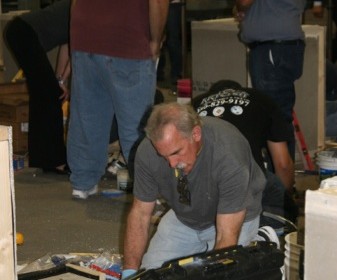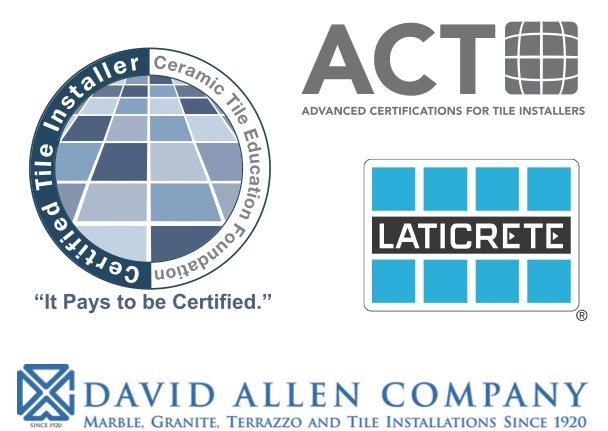 LATICRETE MVP points fund CTI/ACT registration fees
As we've been reporting for a while, the industry is moving toward an industry-wide recognized standard of competence and skill, known as the Certified Tile Installer/CTI (for basic skills validation) and the advanced knowledge and know-how of the ACT installer (for Advanced Certified Tile Installer).
Though there is a modest cost for these programs, money can be tight sometimes.
Now LATICRETE – which has been a supporter of the certification programs since their inception – is taking another step to support industry-wide excellence by permitting its MVP program members to use earned points for CTI and ACT registrations.
LATICRETE's MVP program operates like this: for every dollar spent on LATICRETE products, points are awarded, depending on status level. Typically points are used for trips to places like Italy, Napa Valley, and Ireland, where LATICRETE personnel and MVP customers can enjoy travel adventures and build camaraderie.
But LATICRETE is expanding the use of points toward rewards that are more oriented towards philanthropy and industry support, said Ron Nash, vice president of sales and marketing – North America at LATICRETE International.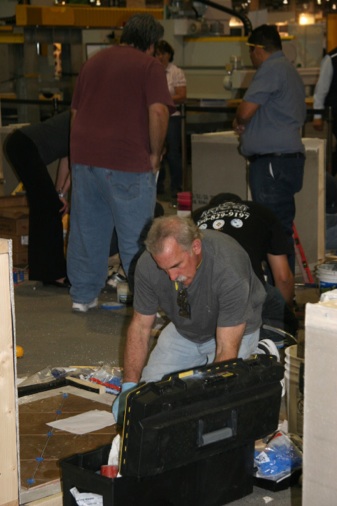 "We're involved in the Wounded Warrior Project, golf tournaments to benefit those living with multiple sclerosis – causes that are consistent with the Rothberg philosophy. Part of our corporate mission is giving back, since we are blessed people – and those things tend to come back around to us.
"This program is a portal to find cream of the crop – the best of the best installers," he said. "We want those installers to help out the industry as well," Nash added. "Certifications and trainings, NTCA, TCAA membership, etc. – this is all geared toward making the industry better. None of it will really thrive unless contractors participate.
"We want to say: 'Don't let money stop you'," he added. "As a professional, you'd have organizations you'd support or be part of, like a doctor or architect. Construction is changing so fast that if you are not staying up to date on training and don't know the best practice, you'll be leapfrogged by people you haven't met yet."
Scott Carothers, training director of the Ceramic Tile Education Foundation (CTEF), commented about the first tile contractor to make use of this new MVP reward-points option.
"The first tile contracting company to utilize the LATICRETE MVP certification option was the David Allen Company (DAC) at its branch location in Bristow, Va., on March 25, 2014. The David Allen Company has been a long-time supporter of the CTI program and now with the assistance of LATICRETE, that support is growing."
Christopher Walker, vice president of David Allen Company, said, "LATICRETE made it extremely easy to use MVP points for CTI training in our warehouse for NTCA contractors." DAC sponsored CTI training for installers from DAC, as well as nearby contractors Collins Tile and Stone and FBT Tile and Marble, and used MVP points to fund the registration fees for the DAC installers.
"We plan to do the same thing with ACT certification later this year," Walker said.
MVP points will have an even farther reach later this summer – LATICRETE is developing a system where points can be used for association dues in addition to the CTI/ACT registration fees.
"We will target those advancements in July," Nash added. "MVP members will be able to use MVP points to pay for NTCA dues and TCAA dues, and purchase industry manuals as well, like the TCNA Handbook for Ceramic, Glass and Stone Tile Installation, the ANSI manuals and specifications. We are developing a rewards site that allows members to order all those things."
In addition, Nash mentioned that "companies like Crossville are looking to put together additional trainings. MVP members will be first to hear about those trainings as well."
Carothers concluded by stating, "LATICRETE has raised the bar by adding the certification option into its MVP program."