Delivering customer service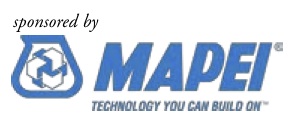 By Steve Rausch, USG Corporation
"Do what you do so well that they will want to see it again and bring their friends." – Walt Disney
In my humble opinion, the quickest way to make or break your company is via your customer service system or lack thereof. One of the big problems of customer service is the definition of what customer service is! It's so difficult because it is such a moving target. Once you discover what customer service means to your company, you quickly find that (a) it needs improvement, (b) your competitors have exceeded or redefined the limits required, or (c) you just continue on doing what you have been and discover you are losing market share rapidly and don't know or understand why.
Customer service has been and continues to be the number one driver of growth at most major successful companies. Think about Amazon, BMW, FedEx, Ritz Carlton, UPS and Zappos – all are widely-known and respected for their customer service.
One story, told by Zappos CEO Tony Hsieh, is about a phone call to their 24-hour customer satisfaction center (customer service via phone center) asking where to get a pizza delivered late at night. Now Zappos isn't in the pizza business, they're best known for shoes, yet their rep took the initiative to go online and find the closest pizza place to the customer's location and gave the caller the phone number. No sales transaction took place that night for Zappos; however, that is one customer who won't go anywhere else for their shoes when they do want/need them.
And Ritz Carlton Hotels keep a list of returning customers' likes and desires so they can have the room just right. For example, I use a CPAP machine at night and discovered my room at the Ritz had no outlet by the bed for my machine. After calling down to the desk they sent up a person with an extension cord with multiple outlets for my machine. Pretty standard for a hotel – BUT WAIT, the next visit, and every visit since, my room always has that same setup so that I don't have to call and request it ever again! Now, can you imagine that I use Ritz Carlton whenever possible?  You bet I do!
What can YOU do in your business to take your customer service above and beyond the expectations of your customers? What needs can you anticipate and have already handled when your customers do business with you? The bottom line here is determining what UNEXPECTED PLEASURE you can provide to your customers so they provide you with a better bottom line. In the words of Jim Rohn, "One customer well taken care of could be more valuable than $10,000 worth of advertising."
––––––––––
Steve Rausch represents the Substrates and Specialty Products Division of USG Corporation.