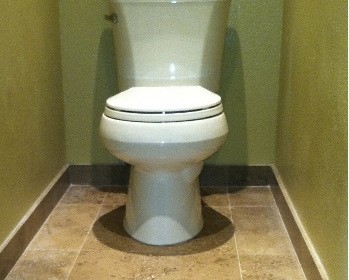 QUESTION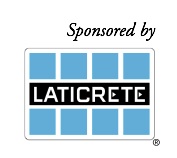 Here is the age-old question: Should I use caulk or grout to seal a toilet to a tile floor? Whatever is used will go halfway around the toilet. The goal is to protect the front of toilet from "fluids" and to prevent toilet from rocking. What do you recommend and why?
ANSWER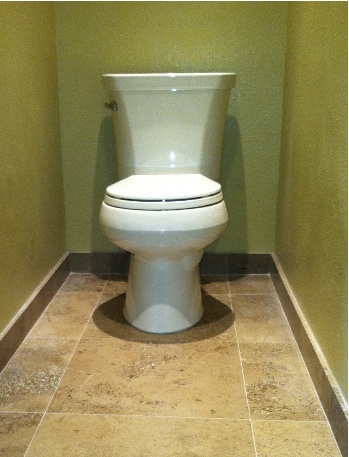 Toilets are designed to be removed and replaced. The tile floor is meant to be permanent. Toilets should not rock on a flat tile floor, but in the real world they often do rock. Most plumbers use wood or plastic shims to steady the installed toilet, and cut the shims with a utility knife so they do not protrude beyond the toilet base. Using grout or sealant to fill the space between tile floor and toilet base is your choice, though in my opinion, sealant is the much better choice. Grout, when cured, will not withstand the movement that will be present with toilet use, so cracks will develop. Also, grout has no water-resistant properties whatsoever. Sealants remain flexible, have sufficient bond strength and do give some water resistance. Be sure to use a sealant that meets ASTM-C920 performance stan- dards (like a 100% silicone) to get the longest-lasting sealant joint. — Michael Whistler, NTCA presenter/technical consultant
QUESTION
I have some tile and it has this statement on the packaging: "Please verify shade, calibre and grading. Claims regarding these items cannot be accepted after tile setting." Can you tell me what shade, calibre and grading refer to?
ANSWER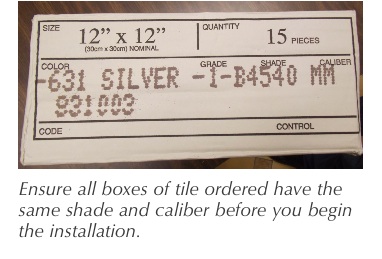 Shading and calibre (also spelled caliber) refer to the color and size of the tiles, respectively. Each box of tile should be marked with its shade and caliber. Your job is to ensure that all boxes have the SAME shade and caliber before they are installed. If you use dif- ferent shades or calibers, you will be using tiles of different color and size – generally not pleasing to the eye. Every tile run has multiple cal- ibers and shade lots that are sorted and boxed at the factory, but it is possible to receive more than one caliber or shade within an order. You must check before installing so you can either mix the different lots together to avoid blocking, or reject the different lots and try to get all matching lots (which may or may not be possible). Grading is the designation on the label on each box that shows whether the tiles meet ANSI-A137.1 specifi cations (shown as "STD" or "standard"), or if the box contains lesser-quality seconds. – Michael Whistler, NTCA presenter/technical consultant