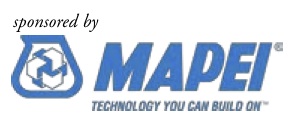 George Bernard Shaw once said, "The single biggest problem with communication is the illusion that it has taken place."
Have you ever thought you'd heard exactly what someone else said only to discover later that you completely missed the whole point of the conversation? I have and it certainly isn't pleasant. In the business world it makes for huge inefficiencies and wastes lots of valuable time. My question is: "Whose fault is it and how can we stop it from happening?"
The first part of the question is much easier to answer – it's both parties' fault.  The "SENDER" (person doing the talking) has a responsibility to clearly articulate all information that he or she wants to be heard. Senders need to use language that is clear and easily understood by all with whom they are trying to communicate. The "RECEIVER" (person doing the listening) has a responsibility to fully focus on what is being said and to ask qualifying questions to make sure he or she understands what is being communicated. A safeguard for both parties is for the speaker and the listener to either or both request that the other party restate in different words exactly what they heard. When the information is restated in different words you can usually tell if the listener clearly heard and understood what the speaker was attempting to communicate.
This skill is vital in both everyday life (think about some communications with your spouse) as well as in the business world. How many unhappy customers could you possibly have prevented (or prevented becoming) by taking a few extra seconds during the discussions to make sure everyone was clearly communicating what their wants/desires/needs were. In the words of Fyodor Dostoyevsky, "Much unhappiness has come into the world because of bewilderment and things left unsaid."
The opposite of effective communication is "mutual mystification," which is when both of you walk away believing you clearly understood what happened, only to discover later that neither of you clearly understood what the other party wanted. THE COURT SYSTEM IS FULL OF THESE CASES!
Try focusing on and practicing good speaking and listening skills this month to see if you can help yourself and your company obtain higher customer satisfaction ratings and lasting connections with your customers.
–––––––––––––––––––––––––––––