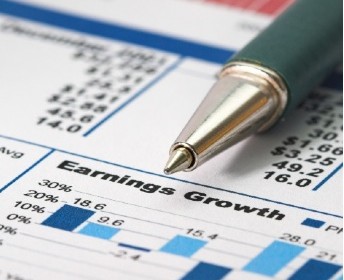 Financial Operations: overhead analysis, accounts receivable and payable and invoicing
In this issue of TileLetter, we continue with the Financial Operations section of the NTCA Business Reference Manual, as found on page 31 in that document. Last month we examined common accounting terms and the labor burden rate. This month, we review overhead analysis, accounts receivable and payable and invoicing. Check upcoming TileLetter issues for more tips and recommendations on running your business efficiently and profitably. To download the entire NTCA Business Reference Manual, visit www.tile-assn.com.
c. Overhead analysis
An overhead expense chart will show items like advertising, sales, office expenses, staff, rent, office equipment, telephone, computer, office supplies, job expenses, vehicles, job supervision, tools and equipment, service and warranty, mobile phone, general expenses, owner's salary, general insurance, interest, taxes, bad debts, licenses and fees, legal fees, education and training, entertainment, association fees. Make sure all these overhead costs are factored into your job estimates.
d. Accounts receivable and payable
Accounts payable are people or companies  you do business with and whom you need to make payments to. Accounts receivable are people from whom you will be receiving money. Set up a system to track payments due to your vendors and subcontractors, as well as weekly accounts receivable reports so your customer accounts don't get too far in arrears.
e. Invoicing
Typically, residential jobs are billed upon completion, with a "draw" requested to cover the cost of any materials purchased up front.
Commercial jobs are usually billed in stages. For large jobs, you may need to bill a "materials draw" to cover the cash outlay for materials to be used on the job. Commercial jobs are generally paid more slowly (45-60 days), so you need to plan your expenses accordingly. Most commercial contractors will hold a portion of your payment as retainage and require you to submit notarized applications for payment. Each contractor has specific forms for you to complete, and you need to make sure you read them thoroughly.
Many contracts state that you won't get paid unless the contractor does (pay-if-paid), but this is not legal in some states. Know the laws of your state, and don't be afraid to edit a contract accordingly.
You should put a payment schedule in your contract to control when you will be paid and the amount. This is new to GCs but if you will start implementing this, it will help your cash flow to know exactly when you will be paid. Poor payment schedules on contracts cause cash flow problems. They should be well defined and followed. If you are unsure, contact your attorney for the proper wording and implementation.