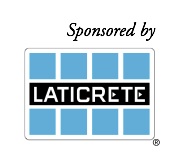 QUESTION
Oh my gosh! I inadvertently sprayed Lime-A-Way® on travertine! How do I correct the problem? Thank you for your professional advice.
ANSWER
You are definitely not the first person to say "oops" after spraying an unsuitable cleaner onto stone tile. It is actually a pretty easy fix, though probably not inexpensive.
You need to contact a stone restoration or stone re-polishing company. Try the Yellow Pages first, and if you don't have a listing, call local tile distributors, local tile contractors, or local granite countertop fabricators, since this is a skill that some installation companies have. In some cases just the affected area can be ground and re-polished to blend indistinguishably with the surrounding original stone, but in some cases all the stone needs to be hit with the final grits to give an even appearance.
If this is a shower, all the better. Re-polishing stone done wet precludes the major dust that comes with dry grinding and dry polishing within your home. My company would have the polisher strip down to a pair of swim-trunks to do the wet polishing inside a shower, and once finished with the polishing process, wash down the shower and himself, and squeegee off the walls and shower glass.
Hope this helps.
– Michael K. Whistler, presenter/technical consultant, NTCA
CORRECTION
In the July 2013 Ask the Experts, the answer to this question was incorrectly stated, due to an assumption that the inquiry included concrete structures. This is the correct question and answer.
QUESTION
Can ceramic tile floor and wall finishes be installed in commercial modular buildings (which are constructed offsite, then hauled to and set up onsite) using the standard TCNA tiling methods, or are there special requirements for this type of building? These are wood-framed modular buildings (similar to those used for school classrooms), which would have restrooms with ceramic tile floor and walls. Are there any special tiling requirements to accommodate the movement of the manufactured building while being transported and set onsite? Maybe ceramic tile would not be a good choice here?
ANSWER
Any tile installation requires a certain stiffness, or lack of deflection. If in moving the structures it can be pre-determined or engineered that the completed tile installation will not be subject to any bending or twisting, it would probably work. I see this as highly unlikely, though.  Perhaps the structures could be moved into place and tile installed after the structures are permanently installed on their foundations.  Tile is a very good heavy-service finish, but it does require a very stable substrate.
– Michael K. Whistler, presenter/technical consultant