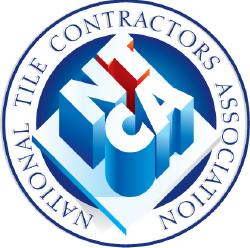 Consumer Question:
Hi! Recently, our new tile floor began cracking. Our builder took up the damaged areas, fixed deflection, and replaced damaged tiles. Now, more tiles in other areas are cracking. Is it standard practice to continue piecing the floor together or is it better to rip out the whole floor?
Answer:

Thank you for contacting the National Tile Contractors Association.
It is not at all standard to have to make repairs like this to a new tile installation.
What is standard is to ensure the structure including the subfloor and substrates that will support the tile installation are properly engineered, designed and constructed before the tile installation begins. There are standard requirements to meet tolerances for deflection.  When deflection and substructure requirements are met, tile installations can be designed and installed using additional tile industry standards, methods, best practices and techniques.
The primary tile industry standards are found in these publications:
American National Standards Institute Specifications for the Installation of Ceramic Tile (ANSI A108)
American National Standards Institute Material Specifications (ANSI A118)
Tile Council of North America (TCNA) Handbook
In addition to deflection, there may be other factors that could be leading to this failure in your tile system.  Tile installations are complex.  Every aspect of the installation must be performed according to industry standards and material manufacturer instructions to ensure a long lasting successful installation.
Ask your tile installer which standards and methods from the above listed publications they followed to install your project.
Is your tile contractor a Ceramic Tile Education Foundation Certified Tile Installer (CTI)?  CTIs are recognized by the tile industry to have the necessary knowledge of these industry standards along with the proven skills and experience to construct long lasting tile installations.  You can search the list of CTIs in your area at this link:  https://www.ceramictilefoundation.org/find-certified-tile-installers
Is your installer an NTCA member or an NTCA 5 Star Contractor?  NTCA member contractors can be located here:http://www.tile-assn.com/search/custom.asp?id=2759  Membership in the NTCA is a valuable resource for any professional tile contractor or any contractor who installs tile.  NTCA is committed to improving installations and performance of contractors throughout the tile industry.  Our primary mission is training based on the tile industry standards I described above.
NTCA 5 Star Contractors that employe CTIs can be located at this link:  http://www.tile-assn.com/search/custom.asp?id=2838
Every installer should own and be familiar with the standards, methods and details that guide the tile industry.  If your contractor is not familiar with the standards or if they are not an NTCA member or Certified Tile Installer, I would be happy to discuss with them the importance of these programs.  Please feel free to have them contact me, or Jim Olson at [email protected] for more information.
The NTCA and the entire American tile industry want you to have a beautiful and functional and safe installation that will stand the test of time and that will make you happy and comfortable and proud to own. Employing Certified Tile Installers and NTCA member contractors is a step in the right direction to ensure a successful tile installation based on tile industry standards.
I hope this helps.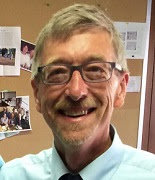 Mark