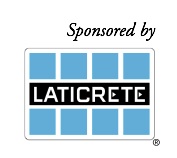 QUESTION
I have been in a newly-built home for the last year. Upon possession of the home, air bubbles were noted in the grout. The tiler mixed new grout and applied it over the top of existing grout. After almost a year, cracks were discovered in the grout. Water presumably penetrated the grout cracks and allowed moisture behind the tiles and onto the mortar.

There was a secondary issue where only plywood was used and tiled over without a waterproof membrane. When attempting to rectify the cracks, the builder indicated that the cracks were due to the movement in the exterior wall from the settling of the home. Most of the grout was removed with a utility knife (therefore not completely removed). A couple of days later, a white crystal substance could be seen growing out of the grout lines. Thinking back, this was observed prior to the grout removal and was seen growing on the surface of the grout.
I wonder if you can provide any insight as to the cause of this growth, which I can only assume is efflorescence. As the manufacturer of similar products, I would be very interested in your opinion as to how to remedy the situation, and advice if you have ever heard of or seen such a reaction. It has been seven weeks since the grout was removed and it continued to produce this growth.
ANSWER
After looking at the pictures you sent, it appears that the tile was bonded directly to plywood walls with an organic adhesive (mastic). This is not an approved method according to The American National Standards Institute (ANSI) or The Tile Council of North America (TCNA)  for installing tile in a wet area such as a shower stall.
No tile or grout should be considered waterproof – even if a tile and grout sealer has been used. While some tiles such as porcelain are impervious and only absorb a small amount of water other ceramic tiles may absorb much more water – up to 30% of their weight. This absorption allows the water to transfer through to the back side of the tile, thereby requiring  a water management issue to be addressed. 100% waterproofing behind the tile is not required in all cases, but for a successful tile installation, a water-management system is required along with appropriate use of products.
For instance, a house with a shingled roof doesn't have a waterproof roof. But if the appropriate shingled products are used, and a skilled professional properly installs these products according to ANSI standards or the product manufacturer's written directions, a successful long-lasting installation will be achieved.
I'm sorry, but it appears necessary to remove all tile work in the wet areas and replace tiles using any of the several methods found in the TCNA Handbook for Ceramic, Glass and Stone Tile Installation for tile installation in shower receptors. Plywood and wet tile don't mix well and will most likely continue to be problematic. This combination will most likely produce cracking grout joints and cracked or loose tile and also offers a perfect opportunity for mold and other bio-organic growth.
The National Tile Contractors Association (NTCA) web site offers a list of NTCA tile contractor members that are located all across the nation (www.tile-assn.com – click on Find a Tile Contractor or Consultant). I highly recommend a tile contractor that is a member of the NTCA, because members are well-informed on standards and updates in our industry.
– Gerald Sloan, NTCA presenter/consultant