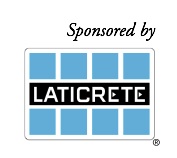 In November 2014, TileLetter published the story, "Stacking the deck: manufactured/natural stone veneers pros and cons," on page 54. Later that same month, this question about installing brick veneer came in from an NTCA member:
QUESTION
Hello – I'm an existing NTCA member, with a question about an upcoming project involving brick veneer.
Does method W243 – 14 apply to brick veneer, and if so, is it applicable in a basement environment? Are there any limitations as to when or where this method can't/shouldn't be used?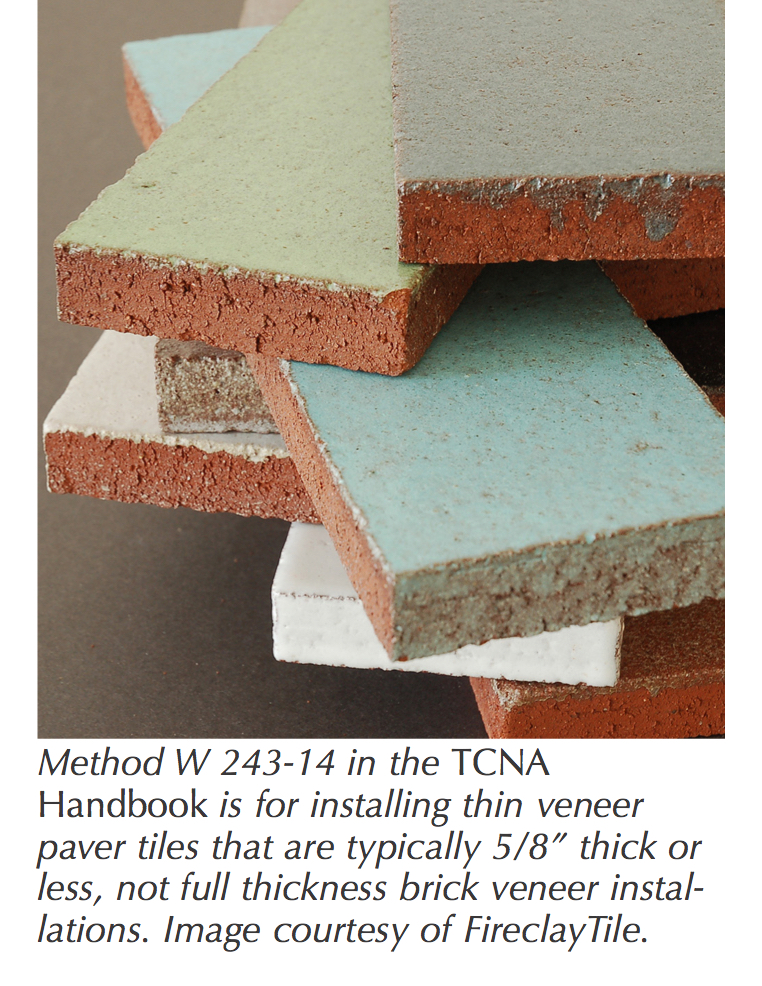 ANSWER
The method W 243 – 14 that is referred to in the TCNA Handbook for Ceramic, Glass and Stone Tile Installation is a suitable installation method for installing "thin" veneer brick paver tiles but not an acceptable method for "full thickness " brick veneer installations. "Thin" is typically 5/8" thickness or less. This direct-bond method is only applicable due to weight-pounds per square foot dead load applied to substructure including the facial surface of the gypsum backer unit .
Full thickness brick veneer is much too heavy to direct bond to a gypsum backing unit using this method.
Limitations are listed in the method, such as environmental temperatures not to exceed 125 degrees F and stud spacing not to exceed 16" on center.
– Gerald Sloan, NTCA trainer
Our second dialogue concerns a question of replacing grout or the entire floor that was damaged as a result of a flooding situation. Expert response by industry consultant David Gobis helped this homeowner settle the matter with her insurance company.
QUESTION
My kitchen floor is tile that is about 10 years old. We recently had new countertops installed along with a backsplash. We kept the tile floors because they were in beautiful condition. On January 8th, 2014, a second-floor bathroom pipe froze and burst onto our kitchen tile floor. That water sat in an area for about 6-8 hours. Now we have tile that clicks and grout that is coming up in the area where the water sat. The insurance company wants to just re-grout the area and not do anything with the loose tiles. My husband and I have had tile experts to the house who would not recommend just patching the grout since the tile is no longer attached to the board underneath. Please email me your thoughts.
ANSWER
Grout will not fix a floor that clicks, which is likely the wooden panel riding up and down a nail. With a flood, the water works its way through the grout and becomes trapped in the supporting wood structure under the tile. With most tile having a glazed (glass-like surface) it takes a long time to dry out. That causes the wood to change dimension by swelling, often breaking the tile or cracking the grout. While it is possible a regrout will help  the problem, it is not likely. I would let them try their grout fix offer with the caveat that if it does not work  they will look at replacement – and I would ask for it in writing.
– David M. Gobis CTC CSI, Ceramic Tile Consultant
RESPONSE
Since your last email I just wanted you to know that the insurance company did come to our home along with a tile expert. And what you said is the same thing that the tile expert said. So we have had a new tile floor installed in the kitchen to replace the damaged one.
BONUS QUESTION:
You answer it!
We received this technical question – what is YOUR opinion about who is the responsible party for this job – the licensed contractor? The first unlicensed contractor to grout the floor – or the last? Send responses to [email protected]
If an installer installs a tile floor and a second installer grouts the floor but then a third installer removes that grout and re-grouts the floor who is responsible for the floor? The original floor was installed (no grout) by a licensed contractor, grout was done by an unlicensed individual hired by the homeowner, and then a third individual was hired by homeowner to remove the grout and re- grout.  The individuals doing the grouting were independent and not working for the original company.