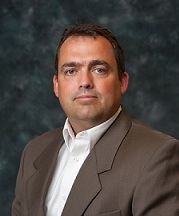 2013 is off to a strong start in West Michigan.  Compared to the past five years, workforce availability has constricted as work increases in our market.  Those business owners who depended on subcontracting their work force  have seen the available pool dry up. If you train your own workforce, this is a perfect time to build your talent pool. Training is crucial to the success of an organization. If done correctly, it builds the future of the tile industry.
As you all know, The Ceramic Tile Education Foundation/Certified Tile Installer (CTEF/CTI) is a way of certifying your team.  I am a strong proponent of the quality-labor movement that is promulgating through the tile industry today.  In fact, the movement has just taken a giant leap forward with the advent of Advanced Certifications for Tile Installers (ACT), a joint venture between leading union and non-union industry associations to build a testing model for installers and business owners.  ACT will help true professionals market their business.
 Supported by National Tile Contractors Association (NTCA), Tile Contractor Association of America (TCAA), Tile Council of North America (TCNA), CTEF, International Masonry Institute (IMI), and International Union of Bricklayers and Allied Craftworkers, (IUBAC), ACT's intent is to build a talent pool capable of installing tile and stone correctly.  Along with CTI, ACT will spearhead qualified labor in the tile trade.  You'd better be part of the movement, or be prepared to be passed over for highly technical installs.
This extensive program has been built over the past five months of this year, and the first group of installers showed off their talents by completing the inaugural ACT testing at Coverings. Union and non-union installers worked side-by-side to install the first four advanced modules for task-specific certifications.
I was fortunate to be one of these installers.  If you were there, you might have seen me on the show floor, toiling and sweating with the best of the best. Make no mistake; this program is not a cake walk. You must: install a single-coat mud wall and wire-reinforced mud bed; fix an unsuitable substrate; install large-format plank tile with minimal lippage; install a shower base with mud curb; and waterproof with both sheet and liquid membranes. It all took 3-1/2 days with ACT evaluators watching over your every move. I want to personally thank the participants for their dedication and vision to be the first of many, with an audience watching.  This was a very exciting program, and the comments I heard were all positive. 
As the NTCA president I want to thank TCAA, the IUBAC, the CTEF the IMI, and TCNA for their collective work and efforts to move this program forward. ACT truly took vision, desire, spirit, organization, teamwork, leadership, talent, and investment. It has truly made this endeavor a reality for the future of our great industry, for without these qualities we would all be drifting in an industry alone.
Tile installers can find ACT certifications popping up around the country, you can visit your local IUBAC and IMI training centers, visit the CTEF website at www.tilecareer.com, or call CTEF executive director Scott Carothers at 864-222-2131for an ACT program near you.
Sincerely 
Dan Welch
President NTCA, Welch Tile & Marble Inc.