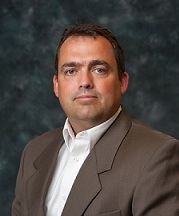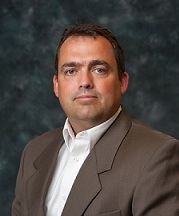 I don't know about your company, but August is typically an extremely busy month for our business. Work has to be done for the upcoming school season and many are finishing projects before the end of the summer. It just gets crazy!
This year is no exception. Our staff is pushing with everything we can to make this season's rush.  This August is no exception for me either. Welch Tile tags January and July to finalize wages and benefits along with any profit sharing for staff. I just finalized a small incentive gift, and as always look through the list, check it twice, find out who was naughty and nice.
Calculating profit sharing can be challenging, since inevitably the bonus may not make everyone happy if staff gets to comparing incentives or judging who deserves what without having the whole story. But even with those disputes or confrontations, I feel privileged we are talking about profit sharing again after surviving the challenging economy of the last few years. I pray the bottom line is that we all are excited about the future.
2013 is a recovery year and – for all of you who are struggling – I see a glimmer of light at the end of the tunnel. I see a number of changes in the overall construction climate that point to possible better times ahead.
2013 is the first year we have not dealt with an increase in health insurance rates. 2013 is the first year we believe we will hit and exceed our sales goals.  2013 is the first year we have a sizable backlog of work. 2013 is the first year we are short of craft workers. 2013 is the first year we are hiring multiple permanent employees. 2013 has gained many new customers and old ones calling for work to be completed because their staff or other installers are not keeping up.  Many subcontractors are pleased with the construction climate and  are discussing price increases with new bids.
This is all good news but you need to keep up with this change and be ready for more in the future. Welch Tile's staff discussed our future workload with our supervisors in late June.  We were all optimistic about the future but not banking on it totally.  We still don't see the big projects that sustain future employment needs and we still require out-of-town projects to keep our staff working steadily. Wage increases now may not be sustainable and we must be responsible as this economy teeters on our financial future.
The cost of living has sky-rocketed. Food, gas, hotel stays, goods, and services are all increasing prices. Company revenues are rising but are needed to pay for the past years' losses or to keep up with depreciating equipment and vehicle needs.
Training and education are performance indicators that show me the shift has started; our superintendents are stretched out on smaller projects managing fewer people, requiring new future leaders. Along with new helpers, I believe training is the key to thriving in this new market.
2014? It's anyone's guess, but let's train and educate to be prepared.
Dan Welch
Welch Tile & Marble
President NTCA