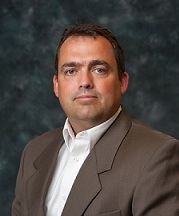 For 10 years the cost of an installed piece of tile has remained stagnant. The rising costs of fuel, health insurance, and education have accelerated dramatically. Workers are forced into longer hours for the same pay. As an industry we have done many things to help you with training, education, marketing, and business development. We have not given much attention to the issue of hiring labor. This topic may be controversial, but I believe it to be one of the major educational issues NTCA must tackle.
The old way
When I started in the trade as a helper, labor was purchased through an hourly method. You would be expected to be on the site at 7:00 am – 3:30 pm, Monday through Friday. Overtime, night premium, and holiday pay were all identified in an employee handbook. The work seemed to just appear and the company would operate without major issues.
Evolution of sub-sub
Many in the flooring trade have moved to sub-subcontracting labor. An individual or partnership operates only as an installer and provides that service for a predetermined price to a business that either specified the job, sold it, or was low bidder. The installer is paid as a separate company and issued a 1099 tax form at year's end. This is a way many businesses can manage the costs of having traditional employees due to the fluctuation of labor over a period of time. It has become appealing to owners and employees alike. The business owners have more time to sell, while the tradespeople can work for other companies, decide which jobs they want to do, and concentrate on working and honing their skills. Both then can make money. The business owner may benefit from not having to pay as much in payroll taxes, unemployment taxes, health insurance, and other benefits that they offer to their office staff. If the tradesperson gets busy, he or she may hire a helper, for whom he or she will assume the burden of employment taxes and related insurance.
Today
Today, labor pricing has not adjusted for inflation. Estimators have current pricing for materials, tools, and equipment, but are using labor rates from 1997. Today's workforce – in a down market – has no way of forcing more pay when they need to feed their families. The majority of commercial work in our area is earned through a low-bidder strategy – those who estimate labor at early-2000 prices get the job. But who's ensuring that 1099 subs are covered for worker's comp, unemployment, or social security? Who is responsible for their payroll taxes? Should they really be employees rather than independent contractors? Do you hire the same subs week in and week out, and does the majority of their income come from you?  Could you be at risk of tax penalties?
Legislation
As many of you have experienced, the federal government has cracked down on the practice of employee misclassification (1099 v. W2). Here in Michigan, the state is focused on eliminating employee misclassification in the construction trade. And with the Patient Protection and Affordable Care Act, who will be responsible for health care costs?
As an industry, we need to start the discussion.
Thank you,
Daniel Jay Welch
President, NTCA,
Welch Tile & Marble.