NTCA offers a huge range of benefits to members, including networking opportunities, Fleet Truck Pricing, the Partnering for Success voucher program that now makes $1,800 vouchers available to new and returning members, the NTCA Membership Directory, Bid Rx Prescription program, PartnerShip.com freight program, NTCA Contractors Safety Program, property and liability insurance program, professional web page and much, much more. NTCA promotes, advocates for and supports the trade, providing training and education for aspiring and practicing tile setters.
Why is this important? The letters below detail just a few reasons why – growing our trade with new blood and equipping tradespeople with the knowledge and support they need to excel. Visit www.tile-assn.com and find out more about NTCA today!
Where have all the young tile setters gone?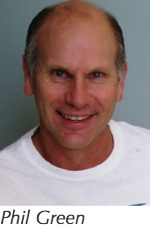 I recently had the pleasure to attend the Surfaces show in Las Vegas. While standing at the CFI Ceramic Installation Training & Certification area, I saw a variety of men and women doing the hands-on installation requirements to achieve the "certification." What struck me most was the relatively low amount of "young" installers at that certification. I started installing tile when I was 13 years old. That is now 43 years ago.
I got into tile from my neighbor who was a tile setter as well as his father. He asked the kids in the neighborhood if they wanted to learn a trade. I was the only taker. I went through school and was actually accepted to Purdue to become a mechanical engineer. I had all the advanced math and science classes in high school. But there was something about setting tile that struck a chord with me personally. I loved the idea that I was able to "change the landscape" by setting tile. This trade rewards the installers to actually SEE a difference when we leave the job site.
No offense to the kids going to college to become computer geeks so they can create the next video game. But, don't look down on the TRADES as anything LESS than a rewarding career.
Remember who you call when your toilet doesn't flush. I'll bet you are glad then that somebody decided to get into the trades.
As the "older" tile guys hang up their tools, let's brainstorm ways we can bring more interest into the TRADES, TILE SPECIFICALLY, to the young generation. Most of the "artists" that set tile have tile in their blood.
I've heard it said, "Find a job you love and you'll never work a day in your life" – If that's true, I haven't worked for over 40 years!
– Phil Green, Edge Strip Kits
NTCA: a vital resource for our industry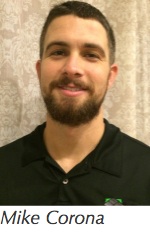 My father, Joe (president of Corona Marble and Tile), was the one that introduced me to the NTCA a few years ago and made it known from the very beginning, that it was a vital resource to expanding our business and upholding quality in our industry. At 27 years old – with six full years under my belt installing (plus the summer/ winter breaks I spent working throughout college) – I am personally thankful to have an organization like the NTCA behind my company to assist in raising the bar for the work we do. I regularly run into customers who are skeptics of my abilities/knowledge because of my age, which, to them, equates to "lack of experience." It can be a heavy burden on an installer doing work in somebody's house and when the client doesn't have confidence in them. If it weren't for the NTCA/TileLetter, my confidence and technical knowledge in what I do would not be where it is today. For that, I'm very thankful.
– Mike Corona, Corona Marble & Tile, Woodbine, MD