EJT Contracting takes pride in tile setting
Eric Tetreault celebrated as one of Coverings' Rock Stars
By Lesley Goddin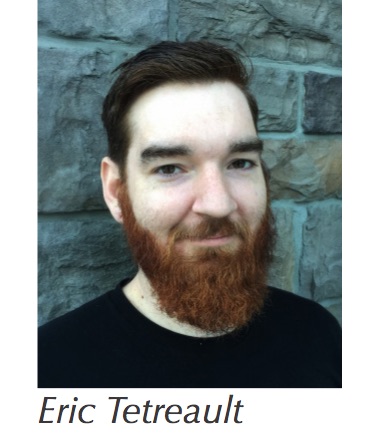 When Eric Tetreault – current owner of EJT Contracting in Saugerties, N.Y. – was in high school, a major construction project in his neighborhood piqued his interest in building trades. He was eager to rush over to the construction site after school and help out, eventually skipping school altogether so he could work on the job all day.
Flash forward a few months, and Tetreault joined the GED program so he could work construction full time. Eventually, he discovered his true interest was in tile installation, and he continued to pursue that passion to the career in residential remodeling with a heavy emphasis on tile he has today.
"I have always been known for my tile installs, knowledge of products, methods, and standards, and attention to details," Tetreault said. He seeks ongoing knowledge of approved methods for successful installations.

"I approach each project as a new challenge to better myself," Tetreault added, "I take immense pride in the end product and what we as tilers are able to accomplish for our customers."
Continuing to learn about his trade is paramount to Tetreault, and so is demonstrating his tile prowess. He is the 708th installer to gain Certified Tile Installer status from CTEF and the fifth ACT installer to be certified through the program.
About four years ago, Tetreault joined NTCA during a workshop. "I was so impressed with the presentation and knowledge of [NTCA presenter] Gerald Sloan that I had to join," he said. "The promises of literature, publications and voucher program were enough to join, but little did I know they were only the tip of the iceberg. I have since taken advantage of every available training, networking, and educational opportunity that I could, including Coverings, Surfaces, special workshops (the Schluter/NTCA joint workshop, for example), webinars, phone and email support, etc.," he added. "The people behind the scenes are the most pleasant I've ever met. Everyone involved is so welcoming, so charming, and so intelligent, I could sit with them for hours. Even local members,  directors and retailers don't see me as competition, but as a colleague."
Though he clearly values network and training opportunities as key reasons for joining the association, he also values other member benefits, including TileLetter magazine, discounted Certified Tile Installer exam, product vouchers, and the NTCA Reference Manual.
Tetreault was honored in April as one of the Coverings' Rock Stars, during the show held in Orlando, Fla. Tetreault was "shocked, excited, and honored to be recognized as an emerging leader." Some of his industry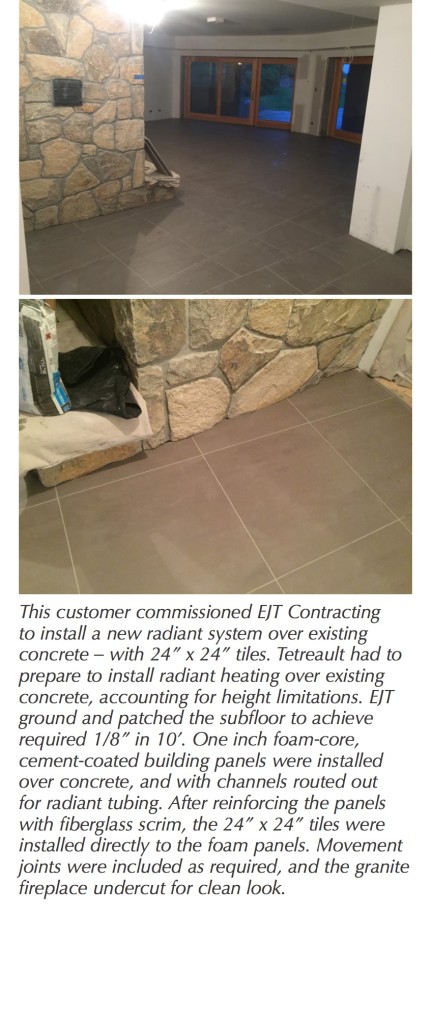 accomplishments include taking the lead in obtaining and helping others achieve certifications, joining and helping promote the industry and NTCA, and being in the forefront of new products, methods, and standards.
For Tetreault, being a tile installer is deeply satisfying. "I get many joys in this line of work," he said. "The top of the list might be working with designers and architects to help them understand the fundamentals and challenges of complex and demanding installs, then working with them to create them, exactly as planned, aesthetically, functionally, properly, and correctly. Lastly, and perhaps most importantly," he said, "I enjoy the beauty of a finished product. I really appreciate a well-designed space, and to have a considerable hand in creating it is very satisfying."