Kyle's Tile LLC
Ocean View, Delaware
www.KylesTile.com
by Lesley Goddin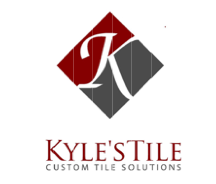 About 16 years ago, Justin Kyle was working as a helper for a small tile company in Pennsylvania. What he didn't know then was that all the installations by this company were being done incorrectly. Oops!
But Kyle started learning and teaching himself correct methods of tilesetting. "I started reading anything and everything I could on the subject of tile installation," Kyle said. "The John Bridge Forum was a wealth of information for me, and I quickly realized that just about every project I had helped on was being done wrong. My concerns fell on deaf ears."
Three years later, he left Pennsylvania for the beaches of Delaware to establish his own business.
"For the first five years after resettling, almost all the work I did was through a well-known, reputable, local tile shop," Kyle said. "Through bouncing information off of their other installers I perfected my methods."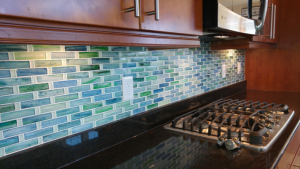 Today, Kyle's Tile is a strictly residential business, with 80% of jobs being renovations and 80% of these renovations being bathrooms. Kyle's dedication to keep learning and staying on top of methods and products sets him apart from his competition. "I stay active in the industry, and through Tile Geeks and the NTCA, I have built up a great relationship with other very knowledgeable installers and company representatives," he said.
Kyle joined the NTCA about a year ago. "I joined the NTCA mainly based on comments and suggestions given by other installers that I have a tremendous respect for," he said. "They are members and if they think it's good for them, I'm inclined to follow them."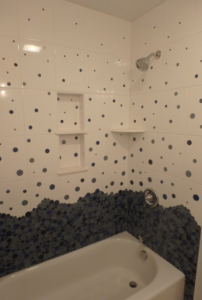 Kyle sees a range of values in being a NTCA member. "Obviously, there is the networking that is crucial in doing business in this day and age," he said. "I am a one-man operation and always focused more on the craft than the business. The NTCA has helped me in balancing my focus between the two more equally. Running a business isn't just about producing a great product. One has to learn the best ways to get that product out to clients in a way that is beneficial for both them and the installer – thus, learning the business side of the industry."
Kyle dove in right away to give back to his industry through becoming a NTCA State Director. "I became a state director for two reasons," he said. "First, when I joined the NTCA there were only two or three other NTCA members in my state. In becoming a State Director, I thought I could help in getting information about the organization in the hands of those who might be interested in it.
"The other reason was because of the need for qualified labor," he explained. "I figured if I could get shops, designers, architects, and builders to become aware and understand the NTCA, we might be able to reduce the number of failed installations. In my area, the median home value is well over $500,000. We have good finish craftsmen but seem to lack qualified tile installers. Often, the tile portion of a project is the most overlooked and undervalued part of a build."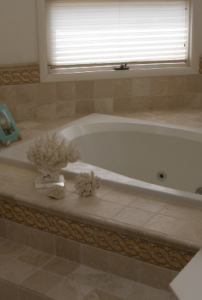 Although Kyle is not currently a Certified Tile Installer (CTI) through the CTEF, clearly, that's an important issue for him. To that end, he is actively working to bring a CTI testing session to his local area.
Being a tile installer is about independence, craftsmanship, creativity and satisfaction for Kyle. "In being a tile contractor, I get to be my own boss," he said. "More importantly, I get to take a vague idea from a client and create something from it that outshines what they had envisioned. Being able to exceed their expectations is something that would make anyone smile."