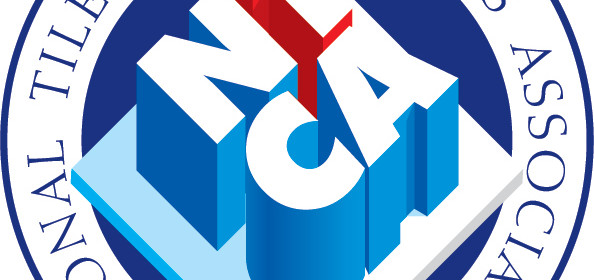 NTCA's group of premier installers, the Five Star Contractors, has grown to 33 as of March 31, 2012.
The tile industry's manufacturers are supporting this group in numerous ways. Crossville, in addition to sponsoring a three-day seminar for the elite group at their Tennessee facility this upcoming June, is providing a 1% rebate on purchases by Five Star Contractors. Other manufacturers who are championing the Five Star group are Daltile, which offers a $600 voucher for product; MAPEI offering a $300 voucher and a 2% rebate paid quarterly; LATICRETE, Custom Building Products and H.B. Fuller/TEC will each offer a $250 voucher.
Collectively these programs provide a total of $1,650 in product vouchers for Five Star Contractors. Rebates from Crossville and MAPEI will also be significant for volume purchasing by Five Star Contractors.
Demonstrated industry support is broad for the growing Five Star Contractor program, and is expected to increase as new language in the TCNA Handbook for Ceramic, Glass and Stone Tile Installation that recommends specifying qualified labor becomes widely accepted.
Five Star Contractors are required to complete a rigorous peer-approval process, demonstrating their commitment to training, service, quality, safety, fiscal responsibility and superior job performance. Stricter qualifications for applicants in 2012 include certifying a minimum of 10% of installers through the Ceramic Tile Education Foundation (CTEF) Certified Tile Installer program.
In January 2012 the Tile Contractors' Association of America (TCAA) and the National Tile Contractors Association (NTCA) announced a major initiative in agreeing to mutually promote and market their company recognition programs, the NTCA Five Star Contractor Program and the TCAA's Trowel of Excellence Program. This unprecedented partnership is expected to raise the level of integrity and professionalism in the tile trade, and to provide architects, builders, and project owners the opportunity to demand installation excellence.
NTCA president Nyle Wadford said, "I'm looking forward to where this leads in both our associations' efforts to acquire work for our memberships. The synergy produced from the alliance of labor and manufacturing for the benefit of both demonstrates the power of unifying for similar goals within the industry."
Carole Damon, TCAA executive director, added, "By working together to increase the professionalism and expertise of tile installation companies, we ensure quality craftsmanship and increase consumer confidence in the durability, beauty and value of tile."
Currently, about 55 companies in both associations have been approved in the recognition process; this number will increase as awareness of the partnership and benefits are more widely known. The leaders of both groups continue to collaborate in developing jointly-promoted educational efforts for the architectural and design community.
Both NTCA Five Star Contractors and TCAA Trowel of Excellence certified installers are listed in recently approved TCNA Handbook for Ceramic, Glass and Stone Tile Installation language recommending the inclusion of installer and contractor specifications. The revised Handbook stresses, "Matching installer ability to the project at hand requires close evaluation of their experience, training, state licensing…and certification/credentials," emphasizing the inclusion of qualified labor on tile and stone installation projects.
Visit www.tcaainc.org/trowel-of-excellence.php to learn more about the TCAA Trowel of Excellence Program
Visit www.tile-assn.com/Member/FiveStar for more information on the NTCA Five Star Contractor Program.