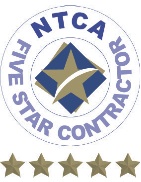 Lippert Tile Company, Inc.


Menomonee Falls/Milwaukee Area, Wis.
Since: 1949
Specialty: Commercial flooring contractor; supplies and installs ceramic tile, stone tile, coatings, carpet, resilient and hardwood flooring, with attention to detail, craftsmanship, industry standards and best practices, while maintaining community and industry involvement.
Employees: 50
Website: www.lippert-tile.com
Founded in 1949, Lippert Tile Company, Inc., is a full-service commercial flooring contractor near Milwaukee, serving all of southeastern Wisconsin. Known for attention to detail, craftsman- ship, industry standards, best practices and community and industry involvement, Lippert is regarded as a value-adding solutions provider and problem solver.
Lippert furnishes and installs ceramic tile, stone tile, coatings, carpet, resilient and hardwood flooring, and reclaims 100% of its carpet waste for recycling for the commercial construction market of southeastern Wisconsin.
The company is now in the third generation of leadership. Les Lippert is the president, and
Jeff Lippert is the executive vice president. Both have been with the company for more than 30 years, and represent a continuation of the founder's commitment to the best attainable quality at a fair price; Lippert stands behind its work.
An area of industry involvement includes Tile Contractors Association of America, to which the company has contributed two past presidents (Les and father, Alan), and two Carl V. Cesery Award winners (Alan in 1996, Les in 2012). Other industry involvement includes NTCA, Starnet Worldwide, various local con- tractors' associations, and a large ongoing local industry educational initiative for the local architecture and design communities.
Community involvement is also important to Lippert Tile, with an annual golf outing benefiting Homes For Our Troops, monthly shipments overseas through Adopt-A-Platoon, Relay For Life, and other community-service and charity-fundraising events throughout the year. Giving back of its time, treasures, and talents is a core value of the company.
Lippert's service and craftsman- ship are well regarded, but what sets it apart is its commitment to technical knowledge and skill, industry standards and best practices, its own high standards, and its willingness to proactively solve problems. Whether the issue of the day is a schedule compressed and made challenging by delays earlier in the project, or  technically-challenging site conditions or materials, new applications, or unanticipated changes, Lippert can and will adapt to the circumstances and meet the client's expectations. This is an area of particular pride; the company is known for its ability to deliver in the most difficult situations.
The company provides access to many continuing education opportunities for its employees, enabling them to serve clients as consultants and solutions providers.
Les and Jeff Lippert take seriously the responsibility they have to build an organization that remains faithful to the needs of the current and future employees, and their families, through individual and collective excellence and achievement. Being great together provides the basis for employees to achieve the success they hope for on behalf of their families.