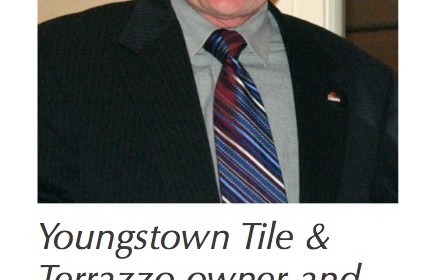 Youngstown Tile & Terrazzo, Inc.
Canfield, Ohio
Since: 1947
Specialty: Providing a superior tile installation on any industrial, commercial or residential project at a reasonable price. Our professional management team and highly skilled and experienced installers deliver a quality installation on time and under budget.
Website: www.yttinc.com
Youngstown Tile and Terrazzo Co., Inc. (YTT), a family-owned business with a family atmosphere, was founded in 1947 by Attillio Bertolini, focusing on quality installations of ceramic tile, terrazzo and marble. The company was purchased in 1981 by Bertolini's son-in-law Paul Sherba, who remains the owner and president of YTT today.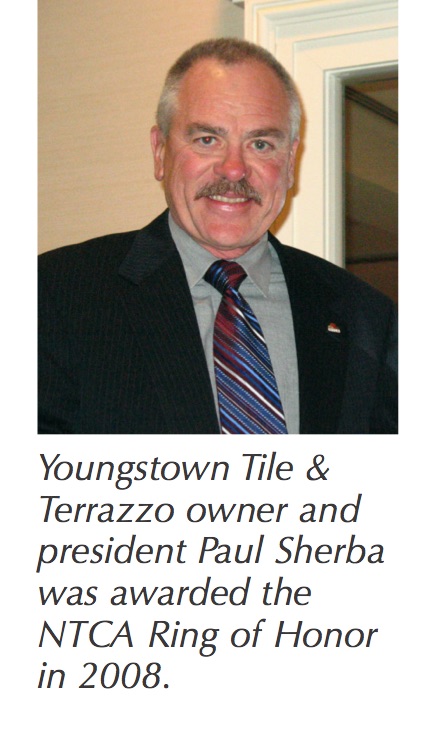 Sherba has been involved with the NTCA for more than 20 years. One of the first NTCA Five Star Contractors, he is also a past president and a Ring of Honor recipient.
In the early years, YTT focused its efforts mainly in the retail market, concentrating on shopping malls and major retailers such as May Co., Dillard's department stores, and Limited brand stores. Since 2007 the company's direction and day-to-day management has been handled by vice president Jeff Mason, and senior project manager Josh Cohol, together moving YTT forward in many new and exciting directions. YTT has developed a web presence at www.yttinc.com and has branched out into polished concrete, both decorative and industrial epoxy flooring, and granite countertops. It recently opened a retail showroom.
YTT currently employs 18 dedicated and highly-skilled people including office manager Tracy Higgins, superintendent Don Ferko, and estimator Keith Mason, all of whom oversee individual areas of the business. The bulk of YTT's employees are field personnel, many of them second-generation employees and craftspeople, thus emphasizing YTT's commitment to a strong family culture. These highly skilled craftspeople and the professionalism of the entire YTT team are the foundation on which YTT has built a reputation of excellence in the ceramic tile industry.
NEOMED Health and Wellness Center
One recent project that highlights YTT's commitment to excellence is the new Northeast Ohio Medical University (NEOMED) Health and Wellness Center in Ravenna, Ohio. This 177,000-sq.-ft. facility was constructed by Ruhlin Construction at a cost of $65 million, and had a construction duration of approximately 18 months. The building includes a STEM+M (science, technology, engineering, and mathematics + medicine) high school, a conference center including two ballrooms and a 3,400-sq.-ft. quarry tile banquet kitchen. This project also featured a 355-seat lecture hall, café, coffee shop, tenant space for future medical offices, pharmacy, central atrium, and a physical therapy suite. The building's fitness center includes two pools, aerobics area, weight room, gymnasium, and rock-climbing wall.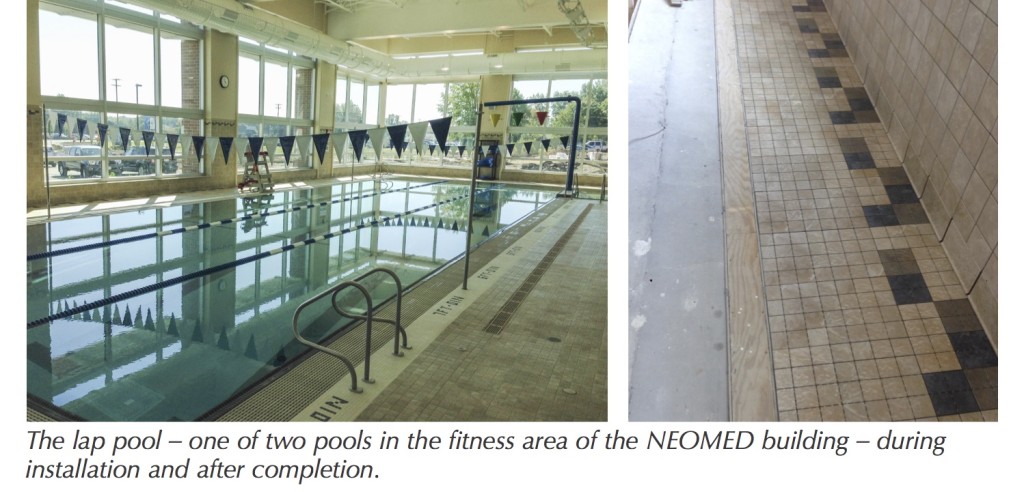 After the project, Ruhlin Construction offered the following testimonial to its experience working with YTT. "Youngstown Tile & Terrazzo was critical to the successful completion of the NEOMED Health, Wellness, and Medical Education Center project. As the new showpiece building for the NEOMED campus, this project combined both a very aggressive construction schedule with a high level of finishes and high expectation for quality. YTT provided the manpower and experience necessary to complete their tile work in an accelerated timeframe with no sacrifice in quality. The Ruhlin Company is thankful to YTT for their efforts on this project and looks forward to more successful projects with them in the future."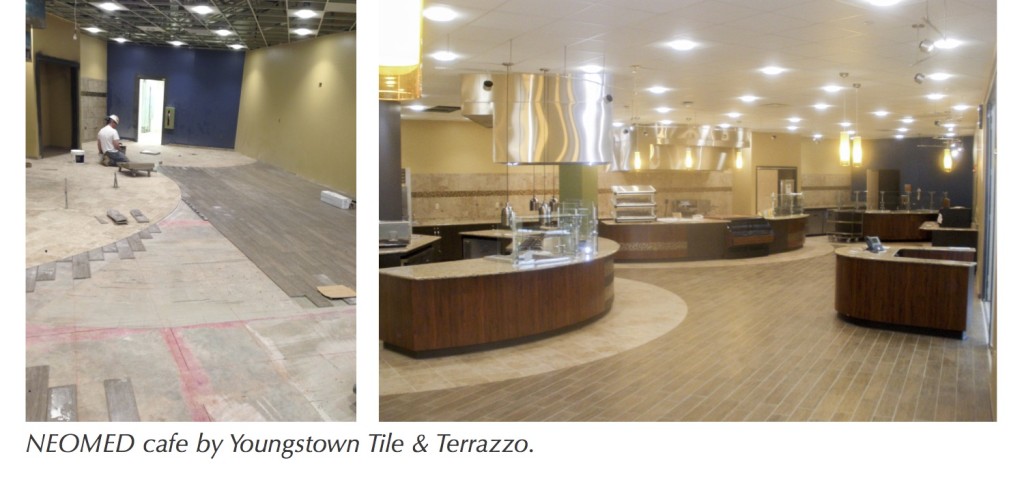 The Youngstown Tile & Terrazzo family is looking forward to the future, and providing their customers both new and old with high-quality installations and great customer service on each and every project.