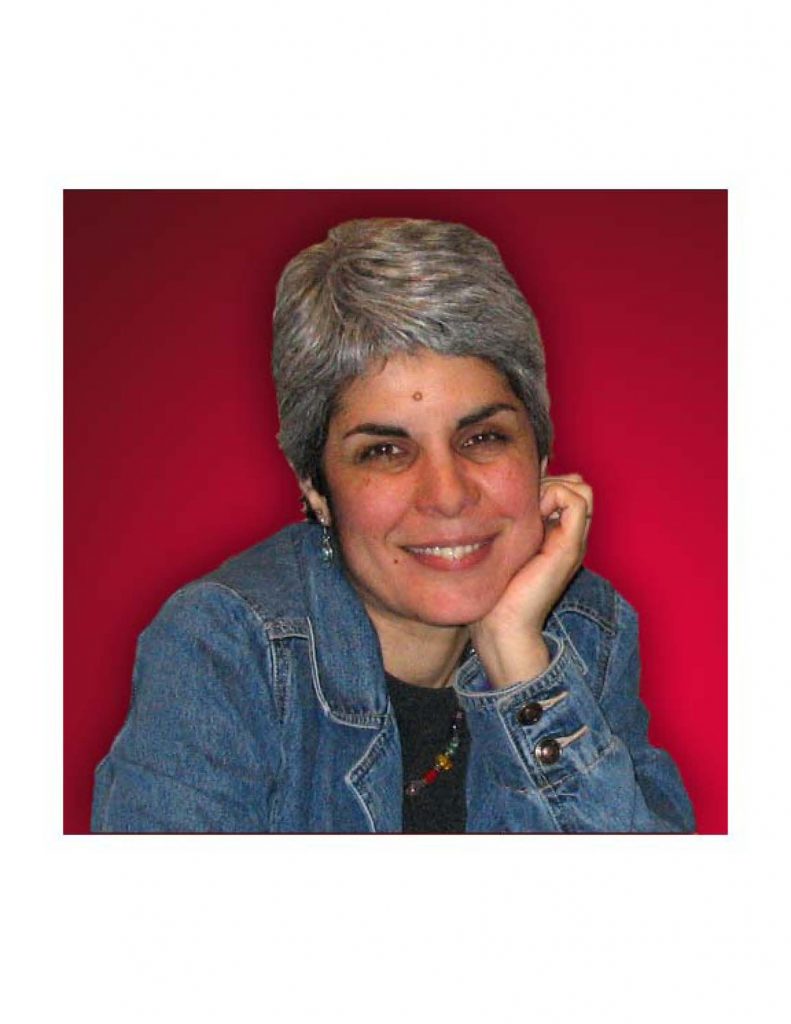 As I was researching stats for women in construction and in the tile trade, I came across a slew of statistics at the Bureau of Labor Statistics (BLS). Here are some select stats from that collection that I thought would interest readers and give a snapshot of the industry in terms of "tile and marble setters," which is how BLS defines tile and stone installers and contractors.
For instance, in 2013, the BLS shows that there were 30,090 tile and marble setters with a mean (average) hourly wage $20.68, and a mean (average) annual wage of $43,010.
Perhaps not surprisingly, the highest employment level was in California, Florida, New York, Texas and Illinois. Top paying states were Massachusetts, New York, Hawaii, Washington and Illinois.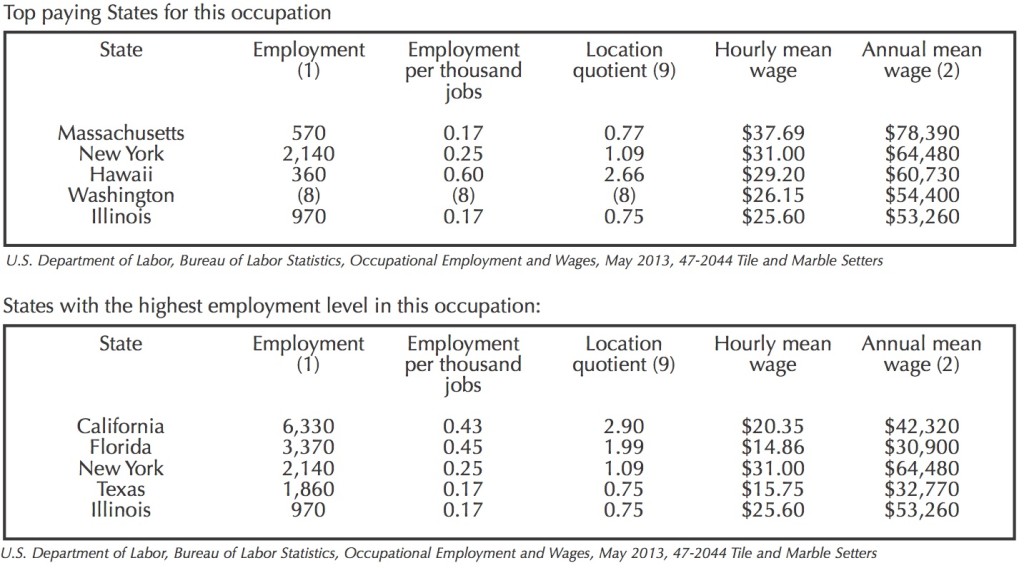 The five metropolitan areas with the highest employment level were New York-White Plain-Wayne, NY-NJ Metropolitan Division; Los Angeles-Long Beach-Glendale, CA Metropolitan Division; Riverside-San Bernardino-Ontario, CA; Chicago-Joliet-Naperville, IL Metropolitan Division; and Sacramento-Arden-Arcade-Roseville, CA. Phoenix-Mesa-Glendale, AZ came in sixth.
Top-paying metro areas were Boston-Cambridge-Quincy, MA NECTA Division; Atlantic City- Hammonton, NJ; Akron OH; Nassau-Suffolk, NY Metropolitan Division; and Honolulu. New York-White Plains-Wayne, NY-NJ Metropolitan Division – the metro area with the highest employment level – also is a top payer.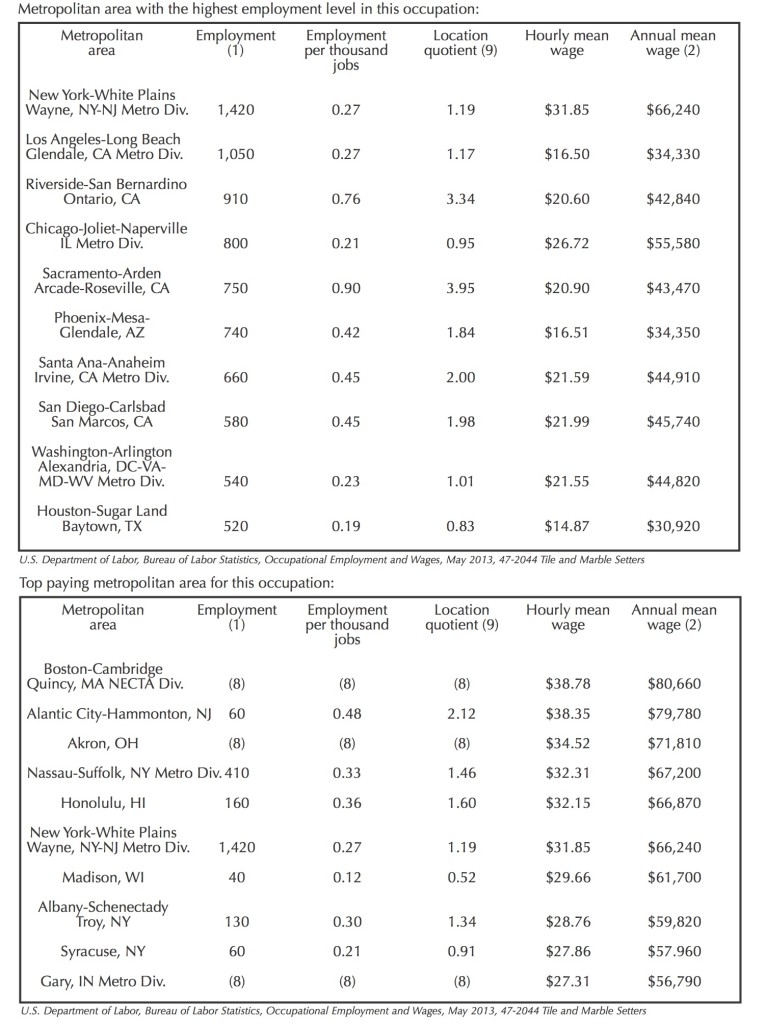 Nonmetropolitan employment concentrations are highest in Hawaii-Maui-Kauai; Northeast Florida; North Central Colorado, Southwest Alabama and Southeastern Oklahoma. And top paying non-metro areas are Hawaii-Maui-Kauai; East Central Pennsylvania; North Central Colorado; Southwestern Wyoming; and Southwest Alabama.

How do government figures jive with your experience? Email me at the address below and let me know the going rate for wages in your region and employment conditions for a tile-setter-on-the-street perspective of the government overview.
Find more information and details at http://www.bls.gov/oes/current/oes472044.htm
Lesley