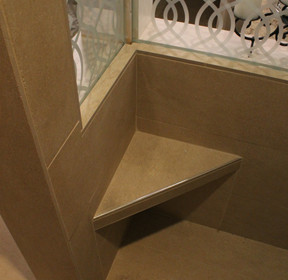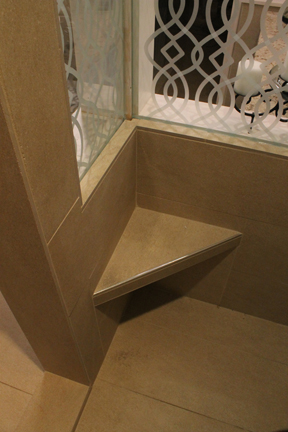 Marazzi's SOHO porcelain was requested by DIY Network's I Hate My Bath and is being featured in upcoming episodes. Host Jeff Devlin will lead the transformation of a couple's bathroom using SOHO's large-format, rectified beauty to its fullest advantage. The show delivers hands-on design and installation tips that are easily translated to viewers' own homes.
The first opportunity to view the From Sterile to Stunning episode is November 15, 2011. Additional time slots are listed in the complete schedule below:
November 15, 2011; 10:30 PM e/p
November 15, 2011; 1:30 AM e/p
November 19, 2011; 6:30 PM e/p
November 20, 2011;10:30 AM e/p
November 22, 2011; 8:00 PM e/p
November 22, 2011; 3:00 AM e/p
Marazzi has a strong presence in the tradition of tile manufacturing. The Marazzi Group, headquartered in Sas- suolo, Italy, has been producing high-quality porcelain and glazed ceramic floor, wall and decorative tile for over 75 years. Marazzi USA has been domestically producing tile at the Sunnyvale, Texas facility for nearly 30 years. In addition, a manufacturing plant in Florence, Alabama as well as a second plant in Sunnyvale produce highly durable and aesthetically-pleasing porcelain tile.