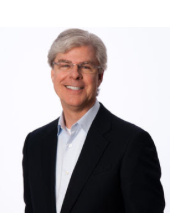 Total Solutions Plus is brought to you by the Ceramic Tile Distributors Association, the National Tile Contractors Association, the Tile Council of North America, and the Tile Contractors' Association of America. This all-industry conference is taking place October 22-25 at the Hyatt Regency Indian Wells Resort & Spa, near Palm Springs, Calif. The purpose of Total Solutions Plus is to annually bring the ceramic tile industry together to network and learn from each other. Distributors, manufacturers, contractors and more will come together to listen to motivational, relevant speakers, participate in education sessions taught by the best of the best in the industry, network with decision makers and enjoy all Indian Wells has to offer. Visit http://www.ctdahome.org/tsp/2016/ for details and to register.
Joe Calloway, Minds Wide Open
 For more than 30 years, globally-recognized branding and performance expert, Joe Calloway has been a reliable resource for business leaders and entrepreneurs, helping to make good companies great and great companies extraordinary. With a client list that reads like a "Who's Who" in business, he is trusted by a range of organizations—from small business groups to Coca Cola, IBM and Cadillac—for his astute insight into current business and market trends.
Acknowledged by audiences and industry experts as animated, effective and engaging, Calloway's unconventional approach to public speaking is applauded for actively involving audiences in interactive keynotes and workshops that challenge assumptions and create new ways of thinking. He is also the author of several ground-breaking business books, including New York Times best-seller, Becoming a Category of One: How Extraordinary Companies Transcend Commodity. Calloway's new book Magnetic: The Art of Attracting Business was released in November 2015.
Joe Calloway's engaging and interactive presentations are packed with practical, easy-to-implement ideas and techniques, as well as valuable insight on how to attain and maintain a high performance mindset. Regardless of the size of the company or industry, Calloway demonstrates how to apply the same ways of thinking that enable companies like Apple, Zappos, and Southwest Airlines to constantly innovate, drive momentum and sustain extraordinary success.
Ken Simonson, Construction Outlook: Breaking the Ceiling or Falling through the Floor?
 Kenneth D. Simonson has been chief economist for the Associated General Contractors of America, the leading national construction trade association, since 2001. He provides insight into the economy and what it implies for construction and related industries through frequent media interviews, presentations and The Data DIGest, his weekly one-page e-newsletter.
Ken has more than 40 years of experience analyzing, advocating and communicating about economic and tax issues. Before joining AGC, he was senior economic adviser in the U.S. Small Business Administration's Office of Advocacy. Earlier, he was vice president and chief economist for the American Trucking Associations. He also worked with the President's Commission on Industrial Competitiveness, the U.S. Chamber of Commerce, the Federal Home Loan Bank Board and an economic consulting firm.
Ken was the 2012-13 president of the National Association for Business Economics and is active in several other organizations for business economists and researchers. He is co-director of the Tax Economists Forum, a professional meeting group he co-founded in 1982, and is a board member of the Jewish Council for the Aging of Greater Washington.
Ken has a BA in economics from the University of Chicago, an MA from Northwestern University, and he has taken advanced graduate courses at the Université de Paris, Johns Hopkins and Georgetown Universities.
David Okerlund, Obtaining Altitude by Attitude
David Okerlund, a passionate, award-winning, speaker incorporates years of experience as a hospital administrator, national sales manager, newspaper columnist, and communications coach into his messages.  With his mastery of emotional intelligence and situational empathy, he touches audiences in a way that they will never forget.
David has given over 2,500 speeches to over 1,000,000 people without one disappointed client.
Twice he finished in the final three of the World Championship of Public Speaking, a contest of over 20,000 individuals from over thirty countries.
He taught speech and debate at Oxford University in England and was asked to debate Patrick Buchanan at the prestigious Oxford University Debate Club.
He was inducted into the International Hall of Fame for Speakers in 1984.
He helped design a class in Persuasion and Ethics for university graduate students in Minnesota.
David Okerlund has been described by Baseball Hall of Fame shortstop Ozzie Smith and others as the "best personal speech coach in the United States."
Please click here to read more about the speakers and other breakouts during TSP!
Click here to Register for TSP today!