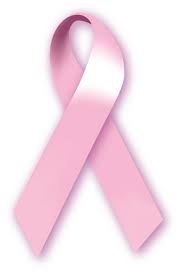 CROSSVILLE, Tenn.,  – Crossville Inc. is hosting/sponsoring events during the month of October to draw attention to breast cancer awareness and the company's year-round support of the Common Thread for the Cure. Throughout the year, Crossville contributes a portion of proceeds from the sales of its Glass Blox and Origins glass tile collections to the Common Thread for a Cure.
The Common Thread is a nonprofit organization that provides financial support to families of the interior design and furnishings industries who are suffering the effects of breast cancer. Through Helping Hands Grants, the organization helps families with transportation, household expenses, child care, tuition, home repairs and other practical needs to improve quality of life as they face the challenges of the disease. The foundation also supports research and educational programs.
"For Crossville, awareness and support happen every month of the year through our product partnership with the Common Thread for the Cure, but October gives us the chance to turn the spotlight even brighter on this organization whose sole purpose is to help those in the design community affected by breast cancer," explains Lindsey Waldrep, vice president of marketing for Crossville and Common Thread for the Cure board member.
Waldrep emphasizes that the ongoing support of Common Thread through monetary donation is the core of Crossville's commitment to the prominent issue that touches "far too many lives in the design industry and beyond."
"It's not enough to 'think pink' one month of the year. Breast cancer doesn't take a month off, and neither do we," she summarizes.
For more information about The Common Thread for the Cure, please visit www.commonthread.info.
About Crossville Inc.
Founded in 1986, Crossville Inc. is a U.S.-owned and operated manufacturer of award-winning tile collections for residential and contract applications.
An industry innovator, Crossville is the first U.S. tile manufacturer to achieve the following:
* produce large format tile on site,
* manufacture tile with certified recycled content,
* develop the Tile Take-Back™ Program for recycling fired porcelain tile
* achieve certification of its waste recycling programs
* achieve TCNA's Green Squared certification for all of its U.S.-produced tile lines,
* distribute a complete line of large format, 3mm-thin porcelain panels (Laminam by Crossville) and
* become a net consumer of waste.
For more information on Crossville, visit crossvilleinc.com.