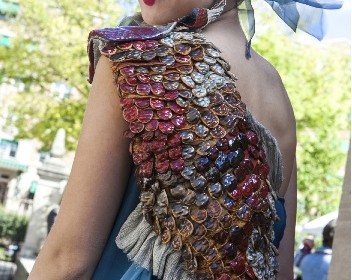 The Twelfth Annual Handmade Tile Festival dawned on a sunny September 21 at the American Swedish Institute in Minneapolis. The outdoor event hosted a combination of 30 handmade tile makers/artists and related industry exhibitors from across the country.
With the retirement of longtime festival coordinator Norma Hanlon last year, Handmade Tile Association (HTA) executive director Josh Blanc stepped in to manage the event with the help of Mercedes Austin of Mercury Mosaics and Trebuchet Communications.
Five hundred and forty seven people came to the event, which featured some new concepts: The Installation Booth, where artists could purchase a wall to showcase their installation, and the Tile Boutique, managed by Seattle's Carol Dean, which displayed work from artists from other parts of the country who couldn't afford to travel could participate in the show.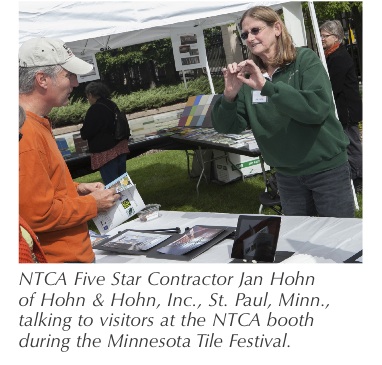 Five Star NTCA Contractor Jan Hohn of Hohn & Hohn, Inc., and Region 7 NTCA board member had a booth promoting NTCA as well as quality tile installation (CTEF-CTI) for all the handmade tiles that people were buying.
The fashion show was a bigger draw in this, its second year, with many artists and fashion designers collaborating and creating unique tile and fashion garments for the runway. Tiles were attached to the garments, with most custom-made for the garments and accessories, which were professional and consumer-ready. The tile fashion show gives tile artists and fashion designers the ability to transcend their everyday focus and experiment with challenges and new forms. Besides allowing the exploration of new ideas and craftsmanship, the fashion show also helped to bring in a new type of audience to learn about tile.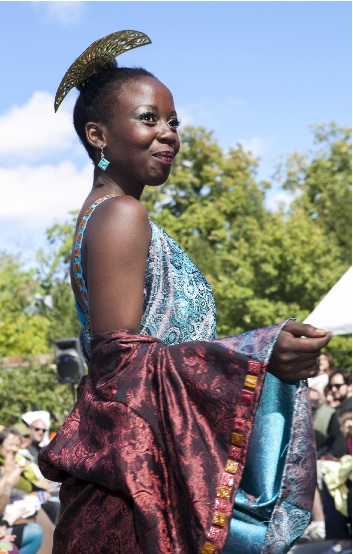 "Six clothing designers teamed up with handmade tile makers to create fashions that incorporated tile into the design of the clothing, making tile wearable; the results were wonderful," Hohn said.  "Most people wouldn't think of tile sewn into clothing, but the range of designs and the use of tile was quite innovative. The designs ranged from  'tile jewelry' to casual wear to evening dresses and even a walker that incorporated tile."
The American Swedish Institute's Karin Krull and staff helped put on and sponsor the event as well as many volunteers including: Layl McDill, Jack Kazrowski, JoAnn Hendricks, Deb George, Elliot McDill and Eric Moe.

Due to a number of factors the Handmade Tile Association is evaluating whether the annual event will continue to be the best way to raise awareness of handmade tile and celebrate tile artists and tile makers.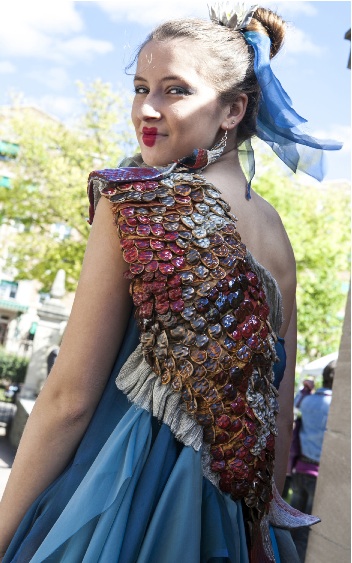 "The Tile Festival's main goal is to introduce and promote handmade tile to the public," Hohn said.  "Because of the nature of handmade tiles, they are not for everyone, but when a person chooses handmade tiles, the projects can be customized much more than any machine-made tile. It allows a person to put their own stamp of artistic influence on a tile installation."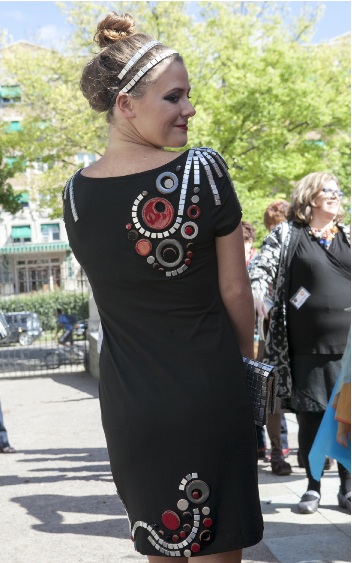 Visit www.handmadetileassociation.org for more information on the association, handmade tile and the tile festival.