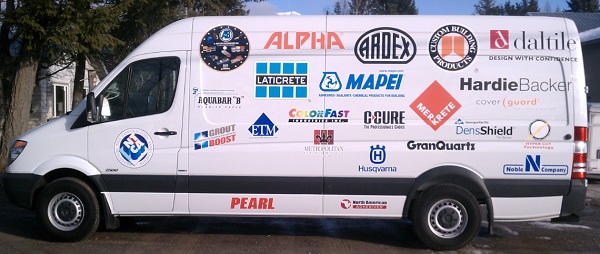 Celebrating its 65th year as a leading trade association, the National Tile Contractors Association now has added this beautiful Mercedes Benz customized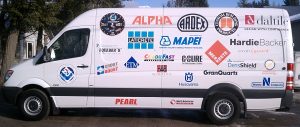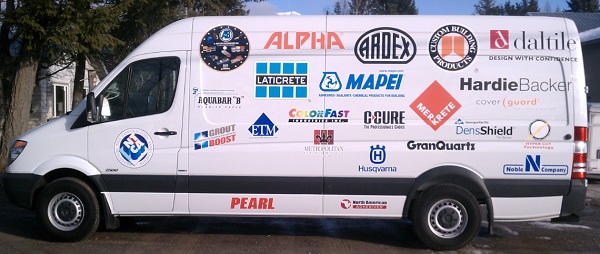 van to its traveling road show program. Michael Whistler, NTCA trainer who resides in Montana, will be spotted in the van as he travels throughout the United States this year, performing educational programs at over 35 NTCA symposium programs for the trade and the architectural and design community. The logos on the van are proudly displayed as support from our associate members for the NTCA symposium program. NTCA trainer Gerald Sloan, who resides in Birmingham, Alabama, utilizes a Ford F250 pickup truck with an attached trailer with associate member logos displayed as well. Sloan will also be traveling in the U.S. this year, hosting a similar number of programs as Whistler.
The NTCA symposium program is being hosted and sponsored exclusively by Dal-Tile Corporation for 2012. The NTCA Board of Directors voted unanimously to authorize the purchase of the van at its Board of Directors meeting in November. A better gas mileage performance will help offset the costs of the investment over time. Whistler says the van "drives like a dream". Check out the upcoming schedule of NTCA Symposium programs at www.tile-assn.com/workshops and pencil in your time to attend an event in 2012.