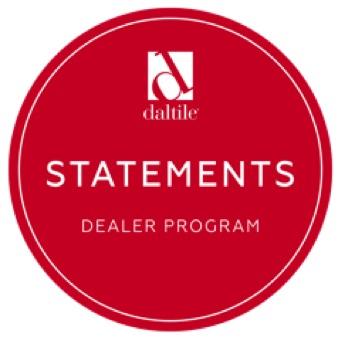 In November 2015, Daltile hosted its third annual Statements Business Conference for the Daltile Statements Dealer Program. Statements is an elite dealer program developed to support tile and stone showrooms by helping create a design destination for consumers.
Launched in 2011, Statements offers dealers targeted merchandising, marketing and financial benefits – all designed to strengthen their position as a market leader and boost sales. The conference was held at the Wyndham Grand Rio Mar Beach Resort & Spa in Rio Grande, Puerto Rico. The event brought together over 100 Statements dealers and Daltile representatives to celebrate program achievements to date, learn about future Statements program enhancements, hear from guest speakers and network with industry peers.
"Once again, the Statements Business Conference provided us with an opportunity to share new program enhancements and further emphasize our commitment to this important group of dealers," said John Cousins, senior vice president SSC & Field Sales, Daltile. "More importantly, it served as a forum for us to gather additional insights on what Daltile can do to help grow their businesses," Cousins said. "We are already in the process of implementing changes as a direct result of the feedback shared at the conference and will continue to review opportunities for enhanced value and increased differentiation through the Statements program moving forward."
Throughout the course of the event, conference attendees heard from experts on a variety of topics designed to help propel their businesses to the next level. Additionally, Daltile's Brand Marketing team reintroduced the new branding (launched in Spring 2015) and unveiled the new Statements showroom finishes and displays as well as new lead and business management tools.
The conference also served as an opportunity to celebrate the success of the program over the past year. At the event's awards ceremony, three Statements dealers were honored for their exceptional performance throughout 2015. Tony Wright of Jack Laurie Group was honored as the Statements Dealer of the Year. Mark Wiles of Wayne Wiles Floor Coverings received the Statements Outstanding Sales and Achievement Award and Greg Knable of Floor Solutions was honored with the Statements Rising Star Award. Daltile sales manager, Rick Willoughby, was named the 2015 Daltile Regional Sales Manager of the Year. For more information, contact your local Daltile Sales Service Center or Daltile representative.