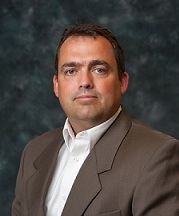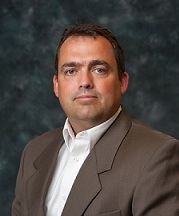 October is the time of year that you find out if all of the year's activities have a chance of paying off. It's the start of the last quarter – the time to ask, "Do we have the fuel (a.k.a. work) in the company tank to finish with profit?"
This month I want to talk about the effect volume has on a company. Riding the tile roller coaster for the past five years, I have learned a few things. One is that you can recover gross profit on every job but that doesn't ensure you will make net profit at the end of the year. If you do not forecast and follow a tight budget, the overhead can kill your gross profit and leave you scratching your head.
Net profit is our business goal and needs to be realized if you intend to be in business for very long. Remember, a tile business has many moving parts that can wear just like a car. If you do not change the oil and rotate the tires you end up with a blown engine and a flat tire, standing on the side of the road praying for a ride. 2013 has been a year of recovery for many businesses, and a year that the car needs some attention if you plan on running it another year.
For example:
Budget $1,000,000 in sales with$180,000 in overhead costs = 18% overhead

Actual sales come in short at $800,000 with the same $180,000 in overhead costs = 22.5 % overhead
This scenario lowers your net income by 4.5%. If you planned for a 3% net income you just lost 1.5% ($15,000) because you didn't have the work to cover your overhead.
This year the opportunities are out there to put some extra work on the books, if you can get it done. We decided to go outside of our comfort level and take on a project out of state that we would not have been able to do without a partner to offer additional labor.
Focusing on business segments that require a quality, highly-knowledgeable, experienced workforce and teaming with others that share your same mantra, is a key to success. The NTCA has helped me team with this like-minded group of individual companies to help grow our business and help them prosper as well.
We are working with Artcraft Granite Marble & Tile on two projects out west. Artcraft's James Woelfel and I have learned that this process can be a win/win. It allows us to take on large, complex projects with the support of two teams of industry leaders. This process can pay dividends to both companies. It has increased our volume and allowed Artcraft to fill a hole in its schedule.
Traveling across the country with staff can be very expensive and sometimes leaves employees unhappy. However, everyone is unhappy when the year rolls the other direction and work opportunities dry up, triggering a net loss for the employee and the business. Volume needs to be managed to control cost. Strategic planning and taking risks can pay off.
—
Dan Welch , Welch Tile & Marble
President NTCA