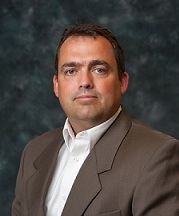 Thank you for the opportunity to serve the tile industry for the next two years!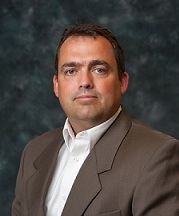 My name is Daniel J. Welch of Welch Tile & Marble Inc. (www.welchtile.com). It has been my pleasure to work with many of you, either through the NTCA Board of Directors, or on the Technical Committee. Wow, have we made great progress in the past few years! For those whom I have not met, I look forward to serving you as the first NTCA president from the great state of Michigan!
I am a second-generation tile contractor who learned the trade from my father, Richard Welch. During long days at his side with bucket and trowel in hand, he taught me the value of strong ethics, family-first leadership, and time-tested hard work. My father  provided me with the knowledge and leadership I need to survive and prosper in today's tile industry, along with my family at Welch Tile: Aaron (field supervisor), Rick (estimator), Jennell and Marnie (office). I owe my success to their support.
Welch Tile & Marble is a specialty tile, terrazzo and stone contractor, installing both commercial and residential projects guided by our mission statement "People, Creating Change." To me, our People are the most valuable resource we have. I believe we must Create relationships of trust, and embrace Change throughout all aspects of our daily lives, professionally and personally.
Over the next 25 issues I hope to provide common-sense articles focused on the relevant issues tile contractors face today. Welch Tile has been in business for 25 years and I assure you we have made our fair share of mistakes. Although this may not be the cheapest way to learn, mistakes are lessons you don't forget. Along with our success stories, I will offer experience from the many business decisions that we have made – good and bad – to form what I think is a clear vision of the tile industry today. I believe that if we understand our past, and stay aware of our business climate, we can work together to provide a better future.
I want to thank our past president and my friend, Nyle Wadford for his past term and new responsibility as our Chairman of the Board. Nyle has provided strength in turmoil as this industry has adapted to great change. I also want to thank John Cox as he steps down as our Chairman of the Board. John, you have been a great resource and a beacon of leadership for our great organization.
Sincerely,
Daniel J. Welch
President NTCA,
Welch Tile & Marble Inc.