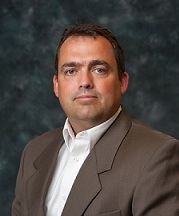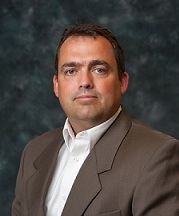 In my articles, I try to offer a value to members by using my experiences (good or bad) to dig deeper into business practices, challenges or opportunities. This month is no different.
I believe our single biggest investment opportunity is training and retaining staff. As 2013 winds down and summer work slows, this is a great time to reflect on what we can do differently to provide our customers with better value while eliminating problems that can erode the bottom line.
Welch Tile offers apprentice training to our new hires, but when we are busy it is tough to take the time to do the training. In lieu of formal training, we found offering best practices on subjects like grouting, sealing, mixing, cutting, fitting, installing and troweling keeps the team fresh. Have your key people spend time with the newer group, teaching them the proper way to perform a task, and explain what could happen if it's done wrong.  Most of our mistakes have resulted from a lack of knowledge, and it's our own fault if employees simply don't know what they could be doing wrong.
This year we are adding best practices when working with specialized products.  We like higher-risk, higher-profit specialty installs, which require mechanics with advanced knowledge of complicated processes.  Their training must go well beyond the newer employees, yet most specialized projects require manpower in excess of our highly-trained installers. So how do we find enough mechanics?  We must field-train, communicate, and adhere to best practices.  Eventually, our new mechanics become our veterans, and the next generation learns from them.
However, we can't expect even our best mechanics to jump from a luxury stone hotel install to an epoxy-set-waxed-FVT-vinyl-ester-acid-proof dairy install without a little memory refresher, right? So, rather than relying on memory recall, for each job:
• Keep a library of best practices, or a checklist for each type of install/product.
• Make sure you, or your most qualified mechanic, start the job.
• Have a preconstruction meeting to run through the best practices checklist.
• As you dig into your training programs and build efficiencies within your company, look closely at processes and how you can make them simple to repeat. Training may stick by day three of a project, but throw six months and 10 projects between the next time you use that product again, and you may forget the small and seemingly insignificant tricks. Then your checkbook begins to whimper.
This month, I am allocating time to provide a step-by-step process to one of our largest revenue sources (and the riskiest segment): fully-vitrified tile. In addition, we are creating white papers for our staff to remind them of the "gotchas."  These white papers are simple, one-picture, and one-paragraph documents focusing on failure points.
Taking time to work "on" your business is equally important as working "in" your business. Take time (between visits to your deer stand) this fall, and review the year.  Fix problem areas with repeatable procedures. Your checkbook will thank you. Happy Thanksgiving everyone. Enjoy family and be safe.
—
Dan Welch
Welch Tile & Marble
President NTCA