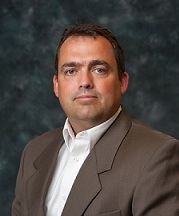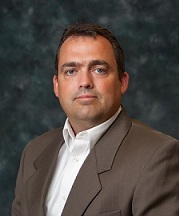 Recently, I had a chance to spend a few days with NTCA member, Barry Kemna. While visiting a project in northern Pennsylvania, and on our way through Ohio, we stopped for dinner to meet with Vince Casey of Youngstown Tile & Terrazzo, Norm Barron of Barron Tile, and Charlie Renner from TEC.  Competing against cheap labor was the main topic of the night, but the discussion quickly turned to the glory days when quality labor and business ethics were abundant. We found ourselves asking, "What happened?" But what we were really asking was, "Why do we allow price to dictate our business practices?"
We've all had the opportunity to offer our services with "shades of gray." Although each of us had a story to tell, we all agreed that the tile industry is being eroded by contractors who think they need to cut corners because if they don't, they think others will. We all agreed that striving for "black and white" bids, proposals, and contracts is something our industry must take seriously.
Through conversations with other people, I've come to realize that when you choose to play in the gray because you think others will, it becomes much more difficult to return to the black and white. Over time, you find yourself unable to differentiate. You find yourself changed as a person.
The NTCA has invested in many quality labor programs: partnering with CTEF, creating CTI, ACT, and Five Star, to name a few.  Manufacturers and distributors have spent millions of dollars to provide solutions to difficult problems, funding countless programs promoting innovation and educating industry partners. And yet, many tile contractors focus on the easy solution: cut corners and sell on price.
I feel that quality will sell, and in the past, it did. Today however, we are in a battle of ethics with an attitude of "Buyer Beware." I see undefined specs, unproven methods, and unethical labor practices that do not provide buyer protection or a fair playing field for tile contractors who provide "black and white" VALUE propositions.
How can we as NTCA tile contractor members resolve this issue?
Ask RFI (request for information) questions. Tile contractors need to point out undefined bid documents at the start of the bidding process.
Provide budgets that have specialty items listed as a checklist. Owners must see a defined budget number upfront. If they don't budget for necessary specialty items, they have a hard time adding costs during construction.
Provide price breakdowns for unforeseen items like crack isolation, floor prep, specialty grouts and sealers, soft joints and pattern layouts.
Provide a proposal that speaks of quality and identify value investments with pay back.
Sell your company's accomplishments (CTI, ACT, Five Star Contractor, and Trowel of Excellence).
This is the high road to success. I challenge you to work with your prime contractors to define challenges and provide value to consumers. The fact is, general contractors and construction managers have several scopes to analyze, and if you don't discuss value, they can only make decisions based on price. Those who are successful – and who will continue to be successful – promote and provide value.
Sincerely,
Daniel Jay Welch, President NTCA,
Welch Tile & Marble Inc.