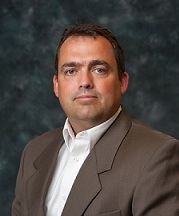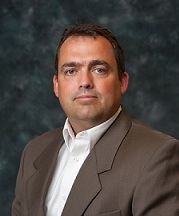 Life is fragile. Just one year ago I wrote about Johnny Lovisa, an employee who passed away during my trip to Coverings. I am here today thinking how grateful I was as a young tile mechanic, learning from the very best, during the best times. Work was plentiful, the trade was dependent on skill, and the days were less complicated and fun. I'm not sure if the leaders of yesterday were better, or the focus of today is different. It seemed much simpler back then. One thing for certain, I'm honored to have had my mentor by my side as the trade has evolved.
My mentor is a great man who married his best friend, raised seven children, and built a business unmatched by our competitors. His care and soft-spoken leadership has touched thousands of people in the construction industry. I humbly follow in his footsteps as the president of Welch Tile & Marble. Dick Welch taught me honest, straightforward integrity, common sense, and how to learn from my mistakes.
Dick retired to his cabin in Northern Michigan where he spends his best days on his John Deere tractor, cutting wood, feeding his fish, and spending time out with friends. He successfully handed off the company to us, his children. I still depend on the daily phone calls from him. I look forward to the call each day: "What's going on today, boy?" We discuss the challenges of the day and how we can successfully handle them.
Dick's retirement has had its challenges. With hip surgery, prostate cancer (2x), and now esophageal cancer, his "retirement" has been less than enjoyable, while we all go through this roller coaster ride of tests, results, treatments, and tests again. This week we are going to Mayo Clinic in Minnesota for no-nonsense review of the options, or lack thereof. I fly out with Mom and Dad to be there for him during these toughest of life decisions.
We are all here for a short period of time. The way we decide to spend the time we have is what we will be remembered for, and judged upon when our time is up. Dick chose to raise a large family, love his best friend, and work hard with a passion for quality and a job well done. He moved aside to allow for the next generation to make their mistakes, stayed involved in a sideline position, coaching his team, mentoring, showing what it is to be a true leader.
My dad and I have been solving problems for decades. To him, what he is going through today is just one more challenge to overcome. It's just a bit heavier this time. For me, it's a chance for me to be there for him as a friend and mentor while he makes the tough decisions about the unknown.
True, solid mentors are few in life. Take time to spend with your mentors, with those who have come before you. Be humble and learn from their experience. Its value will be apparent in time, and someday, you'll be a mentor yourself.
Dan Welch
President, Welch Tile and Marble
President, NTCA