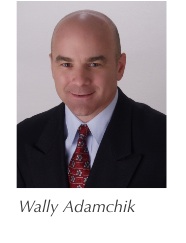 New NTCA/Firestarter VT online training partnership features key factors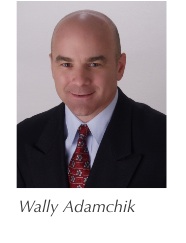 Online training systems are flooding the inboxes of contractors as they become must-have tools for training employees. But leadership consultant Wally Adamchik asks, "How can a busy manager in a construction firm decide which system is the best to use?"
The good news is NTCA has done the research for you. NTCA has partnered with Adamchik to provide contractor-focused, time-efficient, engaging, online employee training as a new benefit to members, starting in 2014. Adamchik is president of FireStarter Speaking and Consulting, a Raleigh-based leadership consulting and development firm, and a presenter of keynote speeches about leadership, management and training issues at construction industry meetings and conventions, including Coverings. He is author of Construction Leadership From A to Z; 26 Words to Lead By.
"Online training has come a long way in just a few years. It doesn't have to be the clunky, ineffective, and painful process many of us have experienced," said Adamchik. "Savvy contractors are aggressively integrating online learning into their training curriculum. Previously hard-to-teach subjects, such as supervisory skills, are finding a new home online. The payoff is having a better-trained employee while maintaining production because you don't shut the job site down for a few hours to bring the leaders in for training."
"In the past few months I researched what is out there from a technology perspective and what is actually being used by contractors," Adamchik said. "I did user demonstrations on nine different online platforms. I interviewed more than 20 contractors across disciplines. This research led me to 13 key factors to consider when buying training systems," said Adamchik. His new system, FireStarterVT.com, has all these essential features. View it at www.firestartervt.com.
He suggests considering these four tips when contemplating bringing online training into your company:
1. It is not about the technology – it is about the return on your investment. The technology you select to meet your needs should actually train people and improve performance.
2. Full-motion video – is the instructor talking to you directly? Most online learning is mind-numbing voice-over-PowerPoint or a bad recording of a live presentation. That is so 2010! Best-in-class today features the speaker delivering content.
3. Interactive questions – Just like in a live classroom where the instructor asks questions, in the best virtual classrooms the instructor asks questions, too, before users can continue.
4. Other language subtitles – In our increasingly diverse society, it is important to make training available to students who are not fluent in English by using subtitles. However, most programs do not support this option.
Adamchik listed several benefits for contractors with the NTCA/FirestarterVT partnership.
• New employees will view you as a progressive firm that invests in people.
• The cost advantage gained from effective implementation of a blended employee development curriculum is compelling. You train more people for less money.
• You maintain production while training employees.
• You make yourself more attractive to the next generation while educating all your leaders.
"We are finally at a time where new technology is creating real value in employee learning," Adamchik said. "Your key to recognizing maximum value is to get the right system. These tips will point you in the right direction. Ask your training provider or potential technology provider if they have these features. The savvy buyer recognizes the payoff delivered from these features and reaps the benefits." Contact Adamchik at [email protected] to learn more about the NTCA/FirestarterVT partnership.