Waterproofing and crack isolation membranes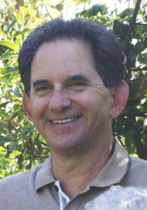 By Tom Domenici,
TEC® Area Technical Manager
A tile installation is only as good as what's underneath it. Providing a substrate that is flat and contaminant free is the first step in helping ensure a successful tile installation. It's better to spend money on surface preparation during the project than to be faced with a more expensive "re-do" when problems develop. Call-backs can be expensive and disruptive to both a project and an installer's business. Prior to installation, determine the size, type and condition of the substrate, types of joints, the substrate's flatness/levelness, existing contaminants and the porosity of the substrate surface.
In showers and other submerged applications, waterproofing is a critical step in surface preparation. A conventional shower is made to absorb and drain water, but a surface waterproofing keeps the substrate from absorbing the water. This is especially critical to help prevent mold and mildew below. Cement board, backer board, thin-set mortar, tile, grout and sealers do not form a watertight surface themselves.
A growing popular approach to tile projects that need waterproofing – such as a shower wall tile installation – is the use of waterproofing boards. They are screwed into place and combine backer board installation and waterproofing in one product. However, installation must be done carefully and according to the manufacturer, as these boards have their own specific installation method that differs from cement backer board. The boards vary in size and thickness and installers must carefully select the proper boards for their tile installation. In some cases, drains and slopes are already incorporated into the boards to save time. Tiling can begin immediately once the boards are in place; however you may need to waterproof the sides of the boards with a liquid waterproofing membrane.
Many contractors consistently rely on IAPMO-approved liquid waterproofing membranes for waterproofing areas exposed to moisture such as shower benches, shelving, shower floors, and vertical shower walls. Liquid membranes are usually the most affordable way to meet ANSI A118.10 waterproofing specifications. They are also often easiest to apply, and may be applied using a brush, roller, trowel or – for very large surfaces – a sprayer. Another advantage of liquid membranes is that you can use screws or nails to install the substrate and then uniformly waterproof over the punctures. Waterproofing mesh is then often installed over the liquid membrane at changes in-plane and substrate joints.
Crack-isolation membranes
Most waterproofing membranes exhibit crack isolation properties that meet ANSI A118.12 crack isolation specifications. As moisture levels change, subfloors, adhesives and tile can expand, contract and even crack. Crack-isolation membranes help stop in-plane cracks at the subfloor from telegraphing through to the tile.
In general, crack-isolation products are used for everything from isolating the tile from shrinkage cracks, to tiling over control joints, to protecting the entire floor from potential cracking in the concrete. Keep in mind that these products do not remove the need for expansion joints. Tile work must always allow for normal expansion and contraction.
One benefit of this two-in-one membrane is that it can save time by eliminating the need to separately install a crack-isolation mat in areas that also need waterproofing. The liquid membrane is applied over the substrate, followed by mesh at changes in-plane and joints. Some waterproofing and crack-isolation membranes are suitable up to heavy-use commercial application.
The right installation materials, working as one system from subfloor to sealant, will help tile installations last longer. Doing the job right from the start – conducting a pre-installation evaluation and using the proper surface-preparation products, including any needed waterproofing or crack isolation – helps ensure that when the installer receives any calls about a past project, it's only someone seeking the same quality workmanship for his or her new installation.
The TEC® brand is offered by H.B. Fuller Construction Products Inc. – a leading provider of technologically advanced construction materials and solutions to the commercial, industrial and residential construction industry. Headquartered in Aurora, Illinois, the company's recognized and trusted brands – TEC®, CHAPCO®, Grout Boost®, Foster®, ProSpec® and others – are available through an extensive network of distributors and dealers, as well as home improvement retailers. For more information, visit
www.hbfuller-cp.com.