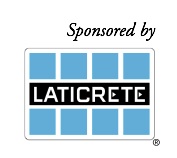 QUESTION
I have a bathroom that was just retiled: floor, tub and shower walls, using ceramic tile, and a polymer-modified, cement-based, sanded grout with a stain-resistant additive. There are a few areas where the grout has set up like powder and can be rubbed out. I'm looking for some reasons that could cause the grout to set up like powder and fall out.
ANSWER
Selection, mixing, installation, curing, cleaning and environmental conditions at the time of grouting all play a critical role in the success of the installation. There are many potential reasons for this to have occurred.
Most are related to improper preparation, mixing, proportioning of powder and liquid, slaking, re-tempering or curing of the grout. Environmental conditions at the time of grouting and curing such as exposure to hot air flow, direct sunlight, a very dry atmosphere or freezing could also cause this condition to occur.
Over-washing of the grout immediately after packing the joints or cleaning cured grout with acidic cleaners may contribute to this problem.
In some instances, a very highly-absorptive tile or foreign material in the joints may cause rapid dehydration of the grout that may lead to this happening.
Without knowing the particulars at the time of your grout installation it is not possible to narrow it down further to a specific cause or group of causes.
– Mark Heinlein,
NTCA Technical Trainer
FURTHER COMMENT
That is very helpful. What would the needed fix be regarding the powdery grout? Does it have to be removed and re-grouted?
RESPONSE
It may be possible to slowly rehydrate the grout by misting with water and covering with kraft paper for several days and re-misting as needed. However, since an additive other than water was used to mix the grout, I would contact the grout manufacturer and ask their opinion regarding rehydration. Otherwise, it will likely be necessary to remove the grout. When removing the grout, take care to not chip the edges of the tiles or damage the waterproofing system under the tiles. – M.H.
QUESTION
This is actually a tool question. I am looking to purchase a snap cutter and wet saw capable of handling larger format tile (up to 48"). Any suggestions?
ANSWER
It certainly is important to have the right tools for the task at hand and to invest in quality tools that will perform well for a long time.
There are many manufacturers that produce the type of equipment you are looking for. While I can't provide a recommendation for a particular make or model, I can give you a listing of some of the tool and equipment manufacturers that currently sponsor Partnering for Success and are Workshop/Educational Program Trailer sponsors. Some of them make the type of equipment you are looking for.
I recommend you take a look at what these manufacturers have to offer and talk to other craft persons that may have experience with similar tools.
Here is a list, but it may not be all inclusive:
Alpha Professional Tools
Corona Bellota
Dewalt
European Tile Masters
Husqvarna
Mark E Industries
Marshalltown
Miracle
MLT
Progress Profiles
QEP
Rubi Tools
Russo Trading Company
SGM
Tuscan Leveling
It doesn't appear that you are a member of the NTCA. As a professional tile contractor you will find membership to be extremely rewarding and can get in on the effort to achieve Qualified Labor status and grow your professional potential. There is more information at www.tile-assn.com or you can contact me for information how to join this amazing group.
Thanks for the contact and good luck with your research!
– Mark Heinlein,
NTCA Technical Trainer