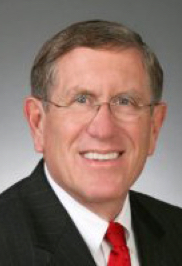 Obamacare: the road to repeal
By Pat O'Connor,
Kent and O'Connor, Washington, D.C.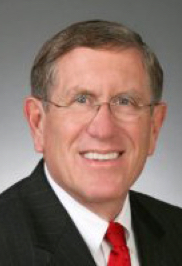 For the past six years, "Repeal Obamacare" has been a potent mantra, a rallying cry that energized Republicans and turned out voters. The Republican-controlled House churned out repeal legislation on a regular basis, passing over 50 repeal bills! Yet, with President Obama's veto pen always looming, repeal was never going to happen and everyone knew it.
Only now, with the stunning upset victory of Donald Trump for president, is repeal of the massive and controversial health care bill suddenly real. Republicans control the White House and both chambers in Congress. The expectation for bold action from the Republican base is very high. Does this mean repeal of Obamacare will be a done deal in the first 100 days?
Not necessarily. In fact, the road ahead for Obamacare repeal is complicated.
Practical realities
First are the practical realities of the legislative process. Republicans are in control, but they don't have the 60 votes needed in the Senate to overcome a filibuster, a tactic Democrats would emphatically employ to block any repeal legislation.
Of course, Republican leaders can get around this by repealing key parts of the health care law through the "budget reconciliation" process, a special procedure that only requires a simple majority vote. (That is the same process used by Democrats to pass The Affordable Care Act [ACA] in the first place.) Still, budget reconciliation takes time, requiring passage of budget resolutions and other procedural niceties, and it does not allow for total repeal. While it is a likely vehicle for ACA repeal, it will be neither quick nor clear cut.
Executive and administrative options
Legislative avenues aside, the new president will have any number of administrative options to block, change or suspend key elements of the law. For example, he can cut off funding for cost-sharing subsidies to insurers (which did not have explicit appropriations and is being challenged in courts by House Republicans). Experts agree this action alone would shut down the health exchanges. Or, he could simply stop enforcing penalties for the individual mandate or for employers who fail to provide affordable coverage.
Then what?
Yet, any of these paths to repeal or cripple the ACA ignore a fundamental question: Then what?
For good or ill, the ACA has taken root. It touches the lives of every American. The entire health care industry – from hospitals to doctors to insurance companies and other providers – has adapted and reshaped dramatically in response to the health care law. Twenty-two million people depend on Obamacare for their health insurance. Will a new President Trump really want to begin his presidency stripping health insurance from millions of Americans and upending one-fifth of the economy?
That's why the "repeal" chants shifted to "repeal and replace" over a year ago – a subtle acknowledgement that something has to take the place of Obamacare. But up until now, "repeal and replace" has been little more than a slogan, with only the broadest outlines of what the replacement might be and little analysis of the impact. As a result, Republicans are split over what direction to take. Some want immediate repeal, others see a more deliberate approach as necessary to avoid major upheaval for both insured individuals and insurance markets.
The model for "repeal and replace" can be seen in the plan passed last December by both the House and Senate through budget reconciliation (and vetoed by President Obama). It eliminated the expansion of Medicaid coverage for Americans near or below the poverty line, eliminated the subsidies for Americans to buy their own insurance on the ACA exchanges, eliminated the penalties on individuals for not being insured and on employers for not providing affordable coverage. The measure delayed the effective date for two years to allow Congress to figure out the "replace" part of the equation.
This template reveals a simple truth: dismantling Obamacare is easy – whether through Executive action, budget reconciliation or a combination of the two. The daunting political and policy challenge is finding an alternative that works.
President-elect Trump says he wants to preserve the two most popular features of Obamacare: guaranteed coverage to people with pre-existing conditions (without being overcharged) and allowing young people up to age 26 to be covered on a parent's plan. Yet, the guaranteed coverage provision is costly to insurers and without the other interconnected carrots and sticks (such as the individual mandate and the premium subsidies that brings healthy patients into the marketplace), premiums will spike, potentially leaving insurance markets in even greater disarray. This is the conundrum that Trumpcare, like its predecessor, must contend with.
Companies should remain cautious as they look ahead, allowing events to unfold before deciding on a change in benefits strategy. No doubt, Obamacare is on its way out. But don't be surprised if it lingers a bit longer than expected.
Pat O'Connor is a principal in Kent & O'Connor, Incorporated, a Washington, D.C.-based government affairs firm. A veteran of Capitol Hill with particular expertise in health, transportation and the environment, O'Connor works with trade associations and companies to find workable solutions to the most pressing regulatory and legislative issues. For more information, visit www.kentoconnor.com or call 202-223-6222.