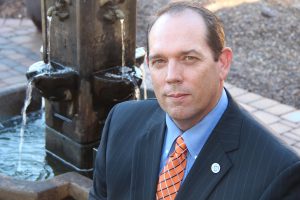 Those of you who know me know I am not a tree-hugger, but I also believe that we should be responsible stewards of our environment. At our house we put the recycle bin out at the curb full of plastic and paper and we also collect aluminum cans.
As a tile contractor, how can we create a sustainable jobsite? We can use our water more wisely, we can recycle the cardboard and paper we use, we can tile with recycled materials and mortars and grouts that have some recycled contents as well. These are all good ways to be sustainable, but as a tile contractor, there is one thing we can do that I consider the ultimate in sustainability. And that is to install tile correctly the first time. When we install tile correctly the first time we have created a finish that can last 30, 40, 50, up to and over 100 years. The lifecycle cost of tile is the lowest in the flooring industry when installed correctly. By not having to replace poor or failing tile installations we save valuable resources like new tile, new mortar and new grout. It also means we are not trucking in additional materials, which saves fuel.
Tile is also the most environmentally friendly flooring finish. Tile itself contains no VOCs, and tile mortars usually do not contain VOCs either. This means that the interior air that our customers breathe is cleaner and better for you than most of our flooring competitors' air.
Tile is also more hygienic than carpet, as fluids do not absorb into porcelain tiles like they do with carpet. I have seen tile finishes that are being developed that actually kill bacteria and make our air cleaner. These technologies can be used to make a great product even healthier.
When I speak to architects, I explain to them that if they want truly sustainable projects, then the tile needs to be installed properly. As I explain to our members, we make the most money and have the least amount of headaches when we install tile properly. You don't have to be a tree-hugger to help the environment. By using quality, qualified labor and a little common sense, you can go a long way in protecting both the environment and your bottom line.
Regards, James
www.artcraftgmt.com