QUESTION: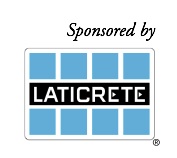 I'm looking for a technical answer to my question as soon as possible. Please tell me the standard procedure for installing tile in an elevator. Are technical advisories available?
ANSWER: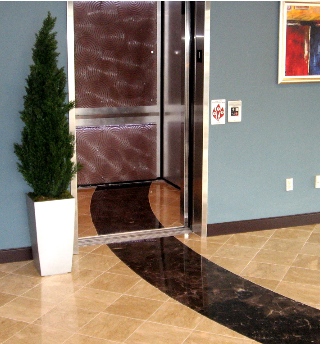 This is a commonly-asked question due to potential risk involved when installing tile in elevator floors.
The most important step prior to the tile installation is to determine if the elevator cab was designed to accommodate tile as a finish floor material – most often they are not designed for floor finishes that include tile or stone but are designed for other finishes such as carpet or vinyl. This is due to the extra expense required to stiffen up the substructure to make it strong enough not to deflect or bend excessively under maximum load capacity. This added expense can be between $5,000 to over $10,000 and is usually why the design professional is often forced to choose the less-expensive alternative.
The tile contractor should consult the general contractor, architect, or the design professional responsible for the elevator cab to find out whether or not tile is listed as an accepted floor finish product. Many tile contractors have installed tile or stone in elevators that were not designed for such and found themselves trying to repair broken tiles and cracked grout joints, only to have an ongoing issue due to excessive substrate deflection.
If the elevator cab floor has been properly designed and has tile or natural stone listed as an acceptable finish, there are several commonly used methods available such as: direct bond the tile to the elevator cab floor using epoxies; using a scrim-faced, crack-isolation membrane bonded to the substructure with a primer material or a highly modified tile-setting thin-set material; or 2.5 galvanized wire lath with stainless steel mechanical fasteners/screws then skim-coated with highly-modified thinset and direct-bonded to the wire lath.
None of the methods are found in the ANSI or in the TCNA Handbook. As always, follow the product manufacturer's directions for the products chosen. Complete warranted systems are available from several setting-material and crack-isolation membrane manufacturers.
– Gerald Sloan, NTCA presenter and trainer