Cox Tile, Inc.
San Antonio, Texas
Since: 1981
Specialty: High-end residential installations, large, difficult, and demanding jobs. Mudwork is Cox Tile's forte.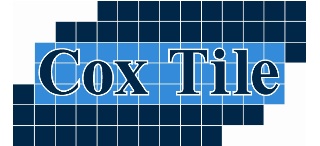 Employees: 13
Website: www.coxtile.com
Social media: Cox Tile Inc. on Facebook and YouTube
As a college student in 1975, pursuing a major with little opportunity, John Cox soon learned how the economy can change one's goals and dreams. Who would have known that a part-time job would inspire a career filled with creativity, hard work, and perseverance – and would lead to the opportunity to become a business owner and completely fall in love with a trade? The challenges that go along with owning your own business cannot be ignored, but the satisfaction of creating and completing a superior installation that inspires the mind, soothes the soul, or breaks all barriers of beauty can be exhilarating.

The foundation of John's business from the outset has always been to provide an undeniably quality product and customer service second to none. Cox Tile focuses on high-end residential installations and its employees never shy away from the impossible. The team approach and Cox Tile culture has trademarked the company as an outstanding resource for a quality execution of the most challenging and difficult installations. No amount of advertising can compete with the praises of a truly satisfied customer. John strives to be fundamentally involved with each project from design to completion, always working with his team to exceed customers' expectations, every time.
As any business owner can tell you, to stay at the top of your game you must continue to hone your expertise and be knowledgeable regarding all materials and tools related to your field, especially as they progress and evolve. You must strive to retain the very best employees and never settle for anything but excellence. Providing superior customer service that instills confidence in your product and your company is paramount. And lastly, it is imperative to seek all avenues to increase your knowledge, skill and expertise so you can rise to the top of your field. These cornerstones have seen John's company through good times and bad and allowed him the opportunity to work with very best builders, designers, architects, suppliers and other contractors in the business.
In his pursuit of knowledge, an obvious resource was the National Tile Contractors Association (NTCA) – an organization devoted completely to the professional tile contractor and the tile industry. As a first-generation tile contractor, he had no support system and only the knowledge gleaned from working for several contracting companies early in his career. Each year, as his company grew, it was evident that joining the NTCA was crucial. It has been instrumental in the growth and success of Cox Tile. To this day, John cites it as the best investment he has ever made in his business.
John has been on the NTCA Board of Directors serving as regional director, 2nd vice president, 1st vice president, president, chairman and currently as advisor to the Board. He has been a member of the NTCA Technical Committee since 2004 and co-authored the NTCA Business Reference Manual. Cox Tile is a three-time Grand Prize Installation Winner in the TileLetter Awards competition, and also received an Award of Merit in this competition. In 2013, Cox Tile received the Residential Stone Installation prize in the Coverings Installation and Design Awards. For four years running, Cox Tile has been an active participant in the Installation Design Showcase at Coverings.
John was the 13th member contractor to receive the NTCA Five Star Contractor designation and holds a Certified Tile Installer skills validation from the Ceramic Tile Education Foundation. He is committed to educating his tile setters so they are all Certified Tile Installers. John was honored by the NTCA as Tile Person of the Year in 2009.
Cox Tile is committed to excellence in every endeavor, always taking to heart the principle that "fulfilling a request or performing a task is commonplace – crafting an ambiance, stimulating awe – that's creativity."
Visit  the company at www.coxtile.com or give John a call if you are ever in the San Antonio area at 210-340-1122 – he would love to meet you.