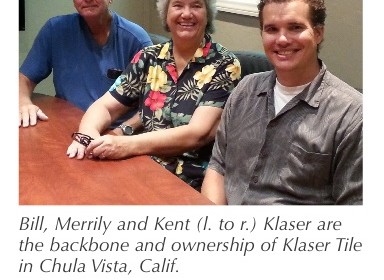 Klaser Tile Company, Inc.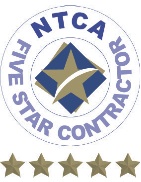 Chula Vista, Calif.
Since: 1974
Specialty: Commercial tile and stone,
adhered veneer, and industrial flooring installations
Employees: 40
Website: www.klasertile.com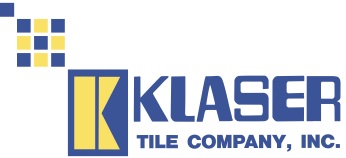 Klaser Tile has been family owned and operated for 39 years. Bill and Merrily Klaser started the company in 1974 and still actively manage the business along with their son Kent. Having installed millions of square feet of adhered-veneer stone, tile and brick, Klaser Tile is considered an expert at commercial flooring, exterior veneers, and industrial flooring.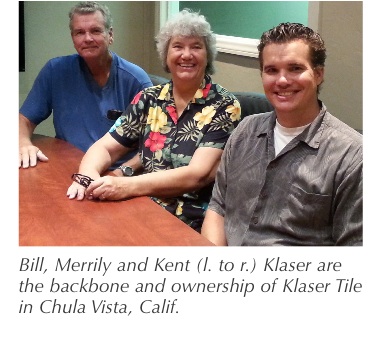 Learning from the masters
Founder Bill Klaser started the company in 1974 with his wife Merrily after attending the University of Southern California (USC). Bill, being a very quality-minded person, was persistent in learning every aspect of the trade. He became a Ceramic Tile Consultant (CTC), certified by the Ceramic Tile Institute in 1979. Bill did a short apprenticeship with Herman Schock, a CTI Perpetual Trophy-winning industry installer, and learned how to install Venetian glass mosaics in Roman bathtubs. He later traveled to Germany to briefly work with German master installers to learn some European methods of ceramic tile installation. Bill is currently a Technical Committee member of Ceramic Tile Institute of America (CTIOA) and chairs the Exterior Veneer Technical Committee.
Certified Women's Business Enterprise
Merrily started working right away with the company, even early on as Bill's helper. As the company grew over the years, Merrily performed all of the administrative and accounting operations. To this day, she still loves her work and actively manages the business full time. Since Merrily retains 51% of the ownership, Klaser Tile is a certified Women's Business Enterprise (WBE).
The next generation
Bill's son Kent has followed in his father's footsteps by becoming a CTC, serving on the NTCA Board of Directors, and now sitting on the NTCA Technical Committee. Kent, vice-president of operations, has a business management degree and actively oversees all operations, project management, and estimating.
History and specialties
Klaser Tile began by specializing in custom residential installations (1974-1983) which included Roman bathtubs and other complex projects requiring tile expertise. In 1983 the company's focus shifted to commercial work, which included shopping malls, restaurants, and some thin-brick and ceramic tile exterior veneers. These were the years in which Klaser Tile became known as an expert installer of epoxy thin-set and epoxy grouting systems. In 1993, Klaser Tile started specializing in exterior veneers, including dome-tiled roofs largely done in Venetian glass mosaics. Since the mid-1990s, Klaser Tile has installed over 3 million square feet of exterior veneers, including San Diego's PETCO Ballpark, where 160,000 square feet of Indian Sandstone was installed.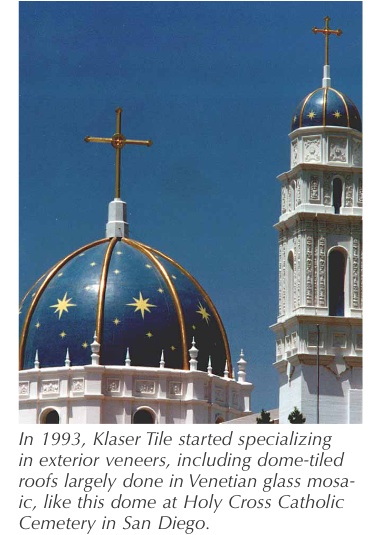 Installing exterior veneers – and particularly tiled domes – is a very complex job, and it is critical that they are done correctly. There are only a few installers capable of doing this type of work, which is another indication of Klaser Tile's capabilities and commitment to quality. Klaser Tile has installed many fully-tiled swimming pools – another expertise Klaser Tile possesses.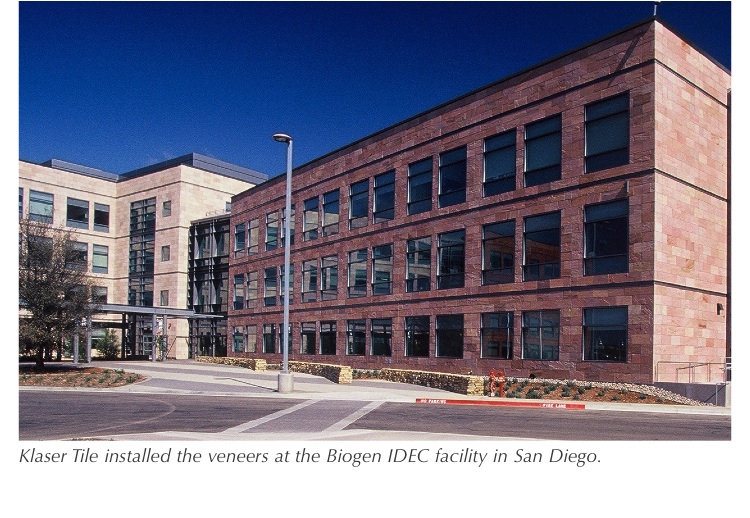 Klaser Tile now has an Industrial Division which focuses on Industrial Flooring Installations where corrosion-resistant flooring is critical, such as in the food, dairy, pharmaceutical, and chemical process industries. Klaser Tile recently completed a two-phase project in Colorado where it installed over 250,000 square feet of acid-resistant tile.
Today there are few installation companies that can claim expertise in so many types of stone, tile and brick applications. And, likewise, there are few that stand behind their work with the integrity and commitment of Klaser Tile. It is the mission of Klaser Tile Company to maintain the highest quality standards for the installation of ceramic tile and stone. Maintaining industry standards of the ceramic tile, stone and brick trade is also a top priority of Klaser Tile.