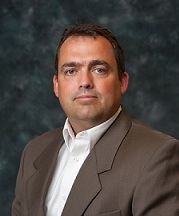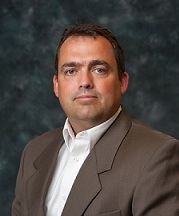 Whether you own a mature business or are just getting started, one thing you'll eventually have to face is the day you don't own it any longer. For some of us, it's the day we retire. For others, it could be the day we die.
Every business is different, with one owner, several owners, family business, partnerships, and more. However, the fact remains, someday, you won't own the business. So, what have you done to plan for that day? How is your plan communicated to employees, your vendors, your customers? Will you stay involved after retirement? Do you plan to cash out? Is the business your source of retirement, or have you planned and saved outside of your business?
I pose these questions to TileLetter readers  after a recent visit with Tim Curran (family owners of Crossville, Inc.). Tim's family's business, The Curran Group, is a fifth-generation family business that still faces many of the challenges that we face at Welch Tile, a second-generation multi-family member business.
I met Tim during an NTCA Five Star meeting at Crossville's facility in Crossville, Tenn. When he gave a presentation on "Business Succession Planning," every note of his talk rang true. He is challenged with family dynamics, shareholder disagreements, uncomfortable feelings, and tough decisions, just like any family would be. But the Curran Group's approach is unique, and it speaks to the resilience of a fifth-generation organization. Tim inspired me to travel to his office with my family, to have an open discussion about family business strategy. He was gracious enough to welcome my request, and I am thankful he did!
Smart, enduring decisions are based on facts, not feelings. It takes a strong leader to separate family from business, and a business cannot survive without all team members pulling in the same direction. My family came away from the meeting with a confirmation that we are here to lead and manage our business for a period of time, and the jobs we individually choose to execute within the organization are compensated to the level as if we worked for someone else.
When it is time for a family member to retire, it is that family member's responsibility to plan for the event. For a business to survive five generations, it cannot continually afford to "pay off" retiring shareholders. When it is time to retire, family members need to plan for it in advance. Understand the plan will change. Discuss options openly with your family and pre-fund transfers if possible. Also consider life insurance plans to fund the unforeseen. And most important, have a plan communicated to your leadership team and employees.
As your business moves into this new construction economy (post 2008), think about how you plan to retire. How do your employees plan to retire? Does it align with your company benefits? Remember, the ability to retire is only as strong as the plan and funding for that plan. If you're depending on your business to fund your retirement, can it do so without you? Can it continue without the cash you take?
Thank you,
Dan Welch
[email protected]