QUESTION: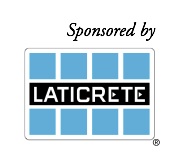 I am a new member of the NTCA and I have an upcoming small project that I need help with.
I do mostly interior residential remodeling. Tile is probably 60% of my projects. I have a client with a concrete porch he would like tiled. The problem is the broom finish has been sealed with an "oil-based" sealer he purchased and applied himself from Lowe's. As the broom finish is quite deep I don't think it could be ground down. I can't find anything in my TCNA Handbook that addresses this.
ANSWER:
This is a good question. Many contractors fail to determine that a substrate has been sealed and end up with problems down the road. Both TCNA Handbook methods and ANSI require that a substrate be free of contaminants, curing compounds and sealers. Exterior tilework, which requires the highest performance level of any type of tile installation, requires the best bond, as well as 95% mortar coverage and appropriate movement accommodation. Any sealer on a substrate will act as a de-bonding agent, and give less-than-optimum bonding ability.
You may want to call the technical department of the mortar manufacturer that you want to use and ask them, but I believe they will give you the same answer that is in the TCNA Handbook and ANSI, that you must mechanically scarify the concrete (grind or shotblast) until the contaminant is removed and you have a clean surface to install tile over. Any other method is risking a potential failure.
On your concern that the broom finish is too deep to grind, there are some very aggressive grinders with vacuum attachments available that can cut quickly and in a dust-free fashion.
– Michael Whistler, NTCA Tile & Stone Symposium presenter and trainer