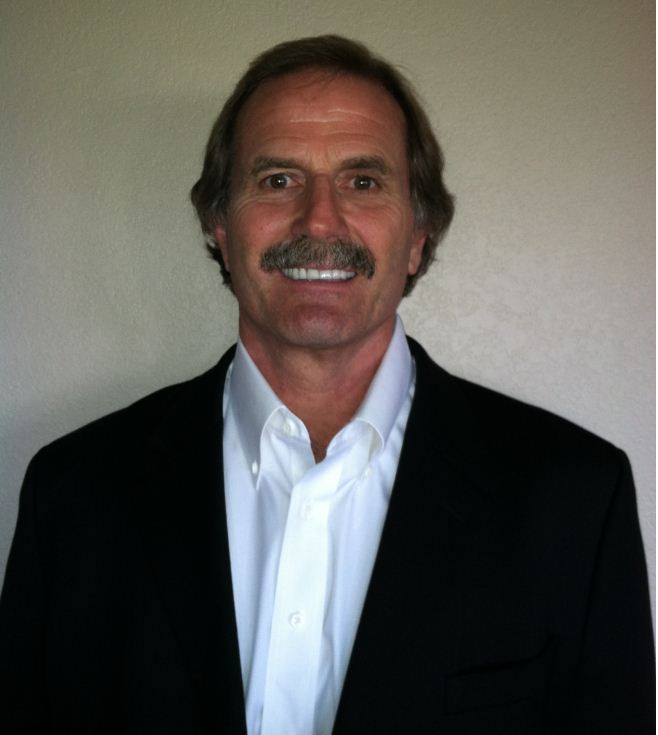 In this interview, "Best of Everything" president Rick Baldini introduces his new company and explains the advantages it brings to the industry.
So Rick, please explain your new business model or concept. What is "Best Of Everything"?
Our Best of Everything model is not really a new concept, but more of an implementation of a couple of proven business concepts. Basically, there are two elements: 1). Build strong individual, high quality brands of installation accessories; and 2). Reduce the cost and simplify the process for getting those brands to our customers. Over the course of my 30-plus years in the tile and stone industry, I recognized the opportunity to develop a synergistic family of "the best brands" of specialty installation products. This concept has been perfected and implemented in other industries by a number of highly successful companies such as MASCO and Proctor & Gamble. But, in our industry, we have not yet seen the family of brands concept. By the way to have a little fun, we are calling Best Of Everything by its initials BOE and pronouncing it as "Bowie."
Funny. But there are a already number of companies that supply products across a number of different installation categories.
You are absolutely right and that is precisely, why I am convinced BOE will be highly successful. Let me explain. The other companies that supply products across a number of categories often do so under one brand name. It has been proven over and over again that strong brands drive sales and profitability. But it has also been proven that brand extensions often lead to brand confusion and the loss of identity. In our industry, we have seen numerous situations in which smaller successful specialty brands have been acquired by larger companies. And in many — but clearly not all cases — over time the specialty brands are integrated into the larger company and that once happens, the successful brand either goes away or at the very least, becomes markedly less important. With BOE, we will keep the individual company brands separate and focus on the specific factors that will make them successful in each of their specialty installation product categories. However, we will also promote the benefits of having the individual brands as part of BOE family of companies.
So what exactly is BOE then?
Think of BOE as a highly-effective sales logistic company supplying wholesale distributors in the tile and stone industry with the best installation accessory brands. It is sort of like a one-stop shop for specialty installation products. That means distributors will only have one purchase order, one invoice, one sales rep and one key point of contact for multiple companies. And with the combination of the numerous product brands, BOE will be able to ship them all together with free freight (with low to no combined minimum order quantities). This will help distributors with their inventory turns as well as cash flow. They will also enjoy transaction cost savings as they will have fewer purchase orders to place and invoices to process and other administrative activities. There will also be volume rebates programs that will make purchasing these brands not only convenient, but even more profitable. In part, the inspiration for BOE comes from a book a friend of mine wrote a number of years ago about his experience transforming a conventional electronics distribution business into a global powerhouse. The title of his book is Free, Perfect and Now: Connecting to the Three Insatiable Customer Demands. My buddy was eminently successful and his book is an inspiring read, but what most stuck with me was the notion of meeting customers' desire for products that are as cost effective as possible (free), perform exactly as intended (perfect), and available when needed (now). That is what we striving for with our Best Of Everything business model.

Interesting, so what are the brands that a distributor can purchase through BOE?
Under BOE the brands we will initially have are SpongaUSA, Primo Tools and OMNI, our recently-launched sealer company. I intentionally said "initially," as the BOE business model "begs" for other "best of" companies to be part of the synergistic family. We are actually working on other companies right now. However, I do not foresee BOE ever entering the setting-material business, even though I actually started in the tile and stone industry — a very long time ago — with a setting material company.
 Okay, tell me about OMNI Sealers. You were previously in the sealer business. Why do you think the industry needs another sealer company?
That is a great question. And in all honesty, I do not think our industry "needs" another sealer company. What I do think is that there is a tremendous opportunity for another sealer company to provide quality products, operate with integrity and provide support to the distributors, dealers and contractors and our industry. By the way, that is really the how and why OMNI Sealers came to be. In one of our many strategy sessions, we asked ourselves what we can bring to the marketplace with OMNI. And thus evolved our company position and tagline: Quality. Integrity. Support. When you asked about our industry needing another sealer company, I cannot help but think back at the decade or so that I was the president of Aqua Mix. I had a great team around me that helped take the great company that Manuel and Jill Magallanes started on a really great run. It was a special time and a very special company –and we had a lot of fun and success along the way. With the sale of the company, I had a non-compete that kept me out of the care-and-maintenance business for quite awhile. As that non-compete has now expired, I could not resist the opportunity to replicate the fun and success we had at Aqua Mix. And with all the positive things going on with SpongaUSA and Primo Tools, it makes perfect sense to use OMNI as the catalyst to launch the BOE family of companies.
So will there be anything unique about the OMNI product line?
The answer is both yes and no. As technology has evolved in the last decade, obviously OMNI products are based on the latest technology. But as much as we tried, the reality is that our technology is not revolutionary or breakthrough, but it certainly is "at least as good" as anything in the market today. That is one of the key benefits of starting fresh; we were able benchmark the competitive marketplace with a deep understanding of what worked in the past. To be sure, we will continue strive for that "game changing" technology. But OMNI does have some pretty unique natural and micro components that have been incorporated into our formulas. Depending on the product, we have found great benefit from the addition of ingredients such as baking soda, lamponite clay, distilled vinegar, essential oils as well as an amazing new surfactant. All of the products will be VOC-compliant and very user-friendly. And with the individual product names, it will be very easy to understand which products are to be used where, when and why.  With our standard 40 colors of Grout Re-Coloring Sealer Kits (colorants), we will have one of broadest designer-oriented coloring offerings available. We also think the bold red and black packaging will be both unique and exciting. We actually used a number of different design groups working in collaboration to develop our brand identity. So in effect, with OMNI we have kept all the good stuff we learned in the past and added some pretty new cool stuff.
Okay, so let's get back to BOE for a minute. You asked me to think of it as a sales logistic company. Does that mean that the various company's product brands will be warehoused together?
Yes. While the individual brands are manufactured at various sites around the world, we decided to inventory all of the company's products at one location in Southern California. Eventually, we would expect to have at least one other distribution center somewhere in the East. But by centralizing all of our brands, we can reduce freight costs and improve service.
Anything else unique about BOE?
I am not sure it would be considered unique as much as implementing "industry best practices." By that I mean, we want to provide the best possible support to our distributors, dealers and contractors. We have engaged a tile contractor to provide ongoing technical service/support. We are hiring the best sales reps in each territory to get our products placed (still have a couple of openings). We will be implementing a comprehensive social media marketing campaign — something a few short years ago we did not even know existed. In all seriousness, support of our industry associations such as CTDA, NTCA, TCNA and CTEF and their events like the Coverings Trade Show, Total Solutions Plus, and the NTCA Tile & Stone Workshops will be a big part of our focus. And finally, as this industry is so relationship-oriented, we will be spending a lot of time in front of customers sharing our passion for our products and listening for ways to improve the way we supply them with the Best Of Everything.
(Ed. note – visit BOE at Coverings Atlanta, April 29-May 2 at booth 7423 and check out the website at www.BOE-Companies.com.)