Sanitary surfaces – why ceramic tile and quartz countertops are a good choice for the COVID era

Tile and engineered quartz countertops have long held appeal with new applications arising as the technology of these products – and the skills to install them – have evolved.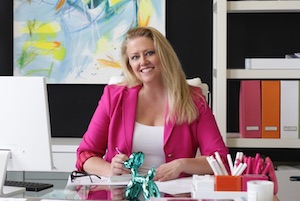 Enter COVID-19, and these options are gaining ground, not simply because of their beauty, but also due to more-important-than-ever considerations like durability, easy maintenance, disinfecting – and in some cases – inherent antimicrobial qualities. Designers working with these products discuss how their businesses – and the demand for products – have evolved since spring 2020.
Like many companies in the last few months, designers have seen interruptions in their operations, but things are starting to ease. For Shea Pumarejo, of Younique Designs in San Antonio, Texas, after coming to an initial screeching halt, she's finding business picking up again. Many of her remodeling clients – including those in mid-project – put the brakes on when COVID-19 hit. But lately, half a dozen clients have signed on for projects. "People have been quarantining and they are looking around, wanting to spruce things up," she said.
Robin Wilson, the interior designer, wellness expert, and CEO of Robin Wilson Home, based in New York City, sees an evolution of consciousness due to the COVID crisis. "There is a realization that the big commute – and running all those errands on Saturdays – just is not necessary." The other evolution she is seeing is a demand for virtual design. "You get the floor plans, and walk through the space virtually, then design the home," she said. "You are creating from afar, and working with contractors remotely." Wilson noted that the new HGTV series Design at the Door capitalizes on this trend – catch it Thursday nights at 9/8c.
Some aspects of the design process are foundational and unchanged: "Good designers will ask people how they live – do they have children, do they entertain a lot, do they have underlying health conditions? – and will suggest materials that are easier to clean and maintain and more durable, based upon client response," Wilson said.
Tile and quartz safeguard health
That's where tile and quartz shine. "It's a known fact that porcelain tile is impervious and easy to clean, said Mark Shannon, executive vice president of sales for Crossville, Inc., Tennessee-based porcelain tile manufacturer. "Its inherent properties in a properly-installed system make for an ideal surface, thanks to the ability to withstand any necessary cleaning and sanitization materials or methods."
Ceramic tile products, in fact, are a huge foundation for Wilson's business. "Clients love wood-look tile, the texture, the light shades that look like weathered wood," she said. Clients are choosing these products especially for mudrooms, laundry rooms, playrooms, and basements. A particular favorite is the 48" planks now available; Wilson favors the Crossville planks since they don't exhibit a bowing in their length like some other long planks do.
"People are doing an entire basement in tile – wall cladding with thin tile on the wall and on the floor now," Wilson said. As a result of COVID, she said, people are "recognizing their home should be a sanctuary," especially outdoor spaces.
All kinds of tile are being incorporated, Wilson said: flat tile, textured tile, rugged surfaces and live edges, a spike in the use of glass tile on backsplashes with undermount lights that create a bright, beautiful reflectance on the glass, Wilson said.
Quartz countertops are a favorite due to the antimicrobial features that some brands offer. "The goal is to have a solid surface that doesn't have a place for bacteria to hide," Wilson said.
"Silestone has a quartz product with an antimicrobial treatment added to it, and some tile options that have Microban® added," Pumarejo said, such as specific collections from Panaria/Florida Tile. Pumarejo noted that a new client – a doctor husband and wife – recently rejected a butcher block countertop due to the possibility of microbe growth in favor of a quartz option.
Wilson said that quartz countertops combined with a gauged porcelain tile "waterfall" down the side of the islands are becoming more popular.
Pumarejo also sees large-format tile in general gaining ground since it limits grout joints, facilitating maintenance and cleaning. She also has observed that "grout has come a long way in recent years, too, as far as maintenance and cleanability."
General awareness of pro-health products are the purview of the designer and sometimes the client themselves. "Rugs are better than carpet because they can be cleaned and shaken out or laundered, keeping tile as the surface," Wilson said. Even highly-trafficked areas can still be as beautiful with ceramic tile and yet easier to clean, she explained.
Ceramic vanquishes vinyl
Though Pumarejo noted that her clients sometimes choose luxury vinyl plank (LVP) or luxury vinyl tile (LVT) for price, softer and warmer feel underfoot, and a realistic wood texture, Wilson said her clients, "choose tile over LVT for durability and also because if vinyl is installed improperly, moisture can grow beneath the surface, which can be unnoticed until you have a sick home. In any wet area, tile or concrete should be used to prevent major health issues from unseen mold growth. A contractor once told me, 'It's like putting a shower curtain on the floor and putting caulk on the shower curtain edge. If one piece of a shower curtain does not adhere, watch the mold grow!'
"I am noticing that there are people who believe LVT should be placed in a baby nursery," she added. "I would like to go on record to say make sure it NEVER gets wet. Do not use a mop and bucket. But people are not told about what can happen with these products."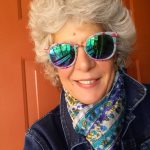 Editor for TileLetter, TileLetter Coverings, TREND and TECH publications.
Lesley Goddin has been writing and journaling since her first diary at age 11, and drawing and sketching since she could hold a pencil. Her penchant for observation led to her becoming a paid professional as a trade journalist, publicist and is editor for TileLetter. She has also written for Guideposts, Walls, Windows and Floors, Floor Covering Weekly, and Low Carb Energy.