Should you tile to the walls or leave a small space?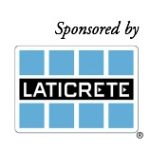 QUESTION
When installing floor tiles, should you tile to the walls or leave a small space for movement and flexibility?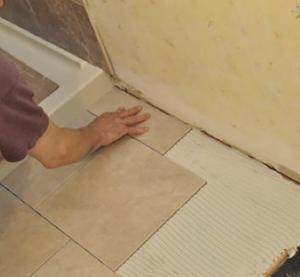 ANSWER
To answer your question about whether to leave a space where a floor meets a wall – Yes! A gap of approximately 1/4" should be left at all changes in plane (for instance where a floor meets a wall) around the perimeter of the installation. This gap should be present in the underlayment and tile. If no trim will be installed to cover the gap, a "soft joint" can be made with appropriate sealant, or certain trim profiles can be installed to accommodate movement and expansion. This gap should also be left where tile abuts cabinetry, pipes or other permanent fixtures. Any other change in plane such as where a wall meets another wall must also have a soft joint installed to allow for movement and expansion. Also, expansion joints must be properly placed and installed in the tile field depending on the location and size of the installation. Additionally, control joints and saw cut joints in concrete must be honored through the surface of the tile to avoid future cracks in the finished installation. These specifications and the many, many other details related to a successful tile installation can be handled by your qualified contractor and certified labor.
Mark Heinlein is Training Director for the National Tile Contractors Association. He is Certified Tile Installer #1112 and currently a Ceramic Tile Education Foundation evaluator for the Certified Tile Installer program. Heinlein was the owner of Mark Heinlein Surfaces of Negaunee, Michigan.