Tibur, the new vein cut travertine-look collection from Landmark Contract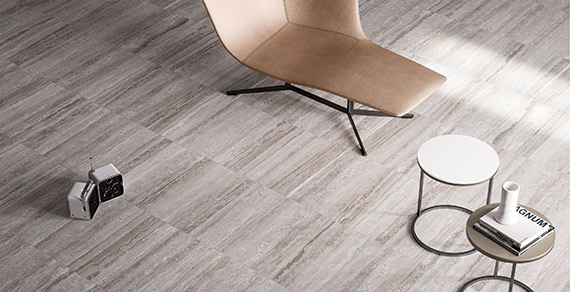 Tibur is Landmark Contract's new, authentic  reproduction of vein-cut Travertines in top-quality glazed porcelain tiles, creating a direct connection to contemporary architecture. The naturalness of each piece is highlighted by the graphic details and the well-defined parallel veins that leave a trace of indelible style in the space.
Tibur has V2 shade variation and is available in 12″ x 24″ formats as well as 2″ x 2″ mesh-mounted mosaics and 3″ x 24″ bullnose trim. The tile comes in beige and silver, with at least 20% pre-consumer recycled material used in the manufacturing.
For more information, visit contract.landmarkceramics.com