NTCA MEMBER DAN WELCH NAMED 2017 RING OF HONOR RECIPIENT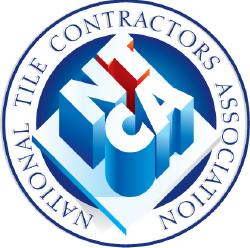 Dan Welch, president and CEO of Welch Tile & Marble in Kent City, Mich., was proudly presented with the 2017 Ring of Honor award by the National Tile Contractors Association (NTCA), earlier this week.
This prestigious award was presented at the Total Solutions Plus conference held in Washington, D.C. on November 4-7. The Ring of Honor award is a lifetime achievement award for a NTCA Contractor or Associate Member, being given to individuals who have impacted the industry through active participation, devotion and support of the mission and objectives of the organization.
Welch was the first person to be obtain Certified Tile Installer (CTI) certification, and the first person to be certified in the Advanced Certifications for Tile Installers (ACT). Over 40 of his employees have obtained certification through the CTI program. He supports the NTCA at the executive level, and in helping to oversee training and education programs Welch was previously honored as Tile Person of the Year in 2013. Welch Tile & Marble is a leading commercial and residential tile and stone installation company with over 50 employees.