Ask the Experts – November 2017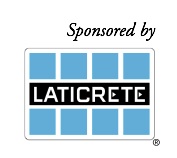 QUESTION
I want to install porcelain tile in my kitchen and my condo association requires a 1/4" cork underlayment for sound mitigation, but my installer and everyone else I've spoken with tells me I shouldn't use cork in a wet area. One installer told me that the NTCA does not recognize 1/4" cork as a suitable substrate for tile applications. Can you tell me if that's true and, if so, is there some documentation about this that I can present to my condo association?
ANSWER
In the NTCA Reference Manual, cork is listed as a questionable substrate for tile. There are several other bonded sound-reduction membranes that are designed specifically for tile installations. Bonded sound reduction membranes may be trowel-applied, sheet, or composite membranes that are bonded to a suitable substrate so that tile can be bonded directly to the membrane. Their purpose is to reduce floor impact noise.
Material specifications for these products are contained in ANSI 118.13. I suggest finding a substitute for the cork that meets ANSI 118.13. Take the technical data from that product and present it to your condo association for approval. I hope this helps.
– Robb Roderick,
NTCA Technical Trainer/Presenter
QUESTION
Can you please tell me what the tolerance for lippage for 6"x 36" plank tile would be? The builder is quoting 1/8" which they said is the thickness of two quarters. The tile seems good the long way but the short way – walking across in your bare feet – you feel it.
ANSWER
The American National Standard Specification for the Installation of Ceramic Tile (ANSI A108) defines acceptable lippage for Pressed Floor and Porcelain Tile that meets the specifications for ceramic tile (found in ANSI A137.1) for typical installations of tile to be as follows:
All sizes of Pressed Floor and Porcelain Tiles with grout joint widths of 1/16" wide to less than 1/4" wide: Allowable lippage is 1/32".
All sizes of Pressed Floor and Porcelain Tiles with grout joint widths of 1/4" wide or greater: Allowable lippage is 1/16".
For reference: 1/32" is roughly the thickness of a credit card. 1/16" is roughly the thickness of one penny.
The plank tile you describe is very likely a Pressed Floor and Porcelain Tile. The manufacturer of the tile can tell you whether it was manufactured to the specifications in ANSI A137.1 (it is usually printed on the carton).
I would be happy to discuss any questions your builder or tile installation contractor may have about lippage or other installation standards that can have an effect on lippage.
– Mark Heinlein – CTI #1112,
NTCA Training Director;
Technical Trainer / Presenter
QUESTION
Does a shower pan membrane need to be a solid, continuous piece, or is it all right if one corner is completely sliced up and then caulk applied to all cracks? It seems unsafe, and the weight of the concrete and tile could break open all of the cuts. Please help. Thank you very much.
ANSWER
It sounds like you are having a traditional mortar bed type installation constructed that utilizes a waterproofing liner over a pre-sloped pitch.
It is critical to install this, or any type of waterproofing system, in a manner consistent with tile industry methods and standards and manufacturer's instructions. Rips, tears, cuts, punctures and improperly-sealed seams lead to leaks and failures of the system. With any type of shower installation, I recommend conducting a water test of the system before mortar is placed. In many locales, this is a code requirement placed on the plumbing permit.
The proper methods and details to construct this and many other type of shower pan installations can be found in the TCNA Handbook. If your contractor is a member of the National Tile Contractors Association they will have a copy of this handbook and know how to use it. They should also have a copy of the ANSI A108 standards that provide detailed instructions for the requirements of mud bed installations.
I will be happy to speak to your installation contractor to help them with any questions they may have about this or any other installation. Please feel free to have them contact me. If they are an NTCA member, they are familiar with this service we provide our members. If they are not a member, I would be happy to discuss with them the many benefits of membership including technical support, free training opportunities and obtaining and using the industry standards to base their installations on.
I hope this helps!
– Mark Heinlein – CTI #1112,
NTCA Training Director;
Technical Trainer/Presenter