TECH TIP TUESDAY: ASK MARK – 11/21/17
Contractor Member Question
Mark,
Is there a way to determine what a stain on the surface of a tile is? We run into this problem every once in awhile.  I currently have a job that has been complete for a few months and they have sent pictures claiming the spots are thinset, membrane or grout.  I do not believe they are any of those things. Is there a way to tell? Please advise.
Mark's Response
A recognized tile consultant either owns, or has access to laboratory technology that can test deposits on the surface of tiles.
Any of the consultants listed on this page should be able to assist you.
I hope this helps.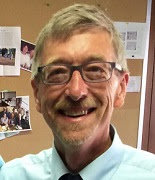 Mark Heinlein
Technical Training Director